Why Should Your Business Hire Explainer Video Company Instead Of Freelancers?
We all know the benefits that having a website can help you trigger brand awarenes; overhauling your public image virtually overnight. However; with the advancement in the technology; and changing customer demands the demand has shifted to explainer animated whiteboard videos for businesses. Can a professional explainer video production company, offer you similar ROI and convey your brand in a light that engages customers? Yeah it does.
 Convey your brand in a light that engages customers with online videos
Professional explainer video company will not only create a video; it will innovatively conceptualize the whole project with creative additions to improve brand image and attract more potential customers.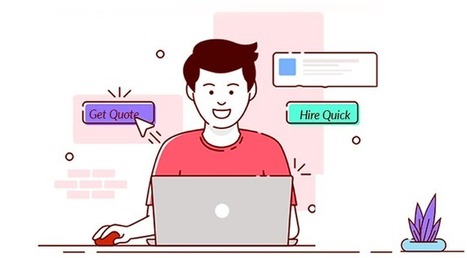 Why Hire Animated Explainer Video Company?
1.Understand your business needs
Creating a video with creative skills is not all that goes to build a brand image. Since this is for your business, it is important to adhere to the goals and objectives of your company. The purpose of making this video must clearly be presented to meet the actual goals. A professional video production company will always look into it to make sure it fulfills your business needs.
2.Script and storyboarding
The advantage with a reliable explainer video company is that they will work on your project following proper methods. They have expertise in crafting an interesting story and preparing a firm script for that. For more accuracy, they will also prepare a storyboard which is the visual representation of the idea. 
3.Gets you outside perspective
When you hire a professional video company, you're also getting a second pair of eyes to view online booking companies, your product in a fresh light. This can be helpful because it puts you on more equal footing with your customers. In other words, the director pulling the strings is shaping your brand with an eye towards engaging existing customers and attracting new ones. 
4.Customized explainer videos
Drawing on years of videomaking experience also has another advantage – a video service is usually very flexible and can work with clients to get the right video for their needs. Whether you need a thirty-second commercial for national television or a five-minute training tutorial to show all of your employees, a professional video company has probably seen a similar job and knows what to do.
5.Budget and time
If you are thinking that freelancers would charge less and you'll be done within a low budget. Perhaps yes, but that might cost you a huge amount in the long run. On the contrary, whatever a video production company will charge is worth paying even in the long run. Also, you can use their services for other campaigns too.
Add on to that; they are also capable of finishing a project within the allotted time and can be more accountable than a freelancing team that might go missing in action, looking for move out cleaning.
6.Availability of high qualify tools and software
Without the use of latest hardware and software, it is not possible to create an innovative and exclusively unique sales driven video content. Most of the freelancers cannot afford to have these high budget resources and hence fail to create quality product. But professional companies do have everything to offer you the best solution.
Explainer Video Company  – SME Networks 
If you need a hand to get started, SME Networks is offering Explainer Video making services to the businesses of all sizes to help promote your business and introduce your company to the outer world. Our team helps you to tell your story through progressive visuals and dynamic storylines that are built to connect with your target audience. This allows you join the viral movement of this year's platform evolution – Video Marketing.
Want To Grow Your Business To Endless Possibilties?
Connect with Service Provider
Get connected within 24 hours to pre-screened, trustworthy and small business friendly service providers for Services in top Indian cities