What Small Businesses India Needs To Know About Payroll Outsourcing Services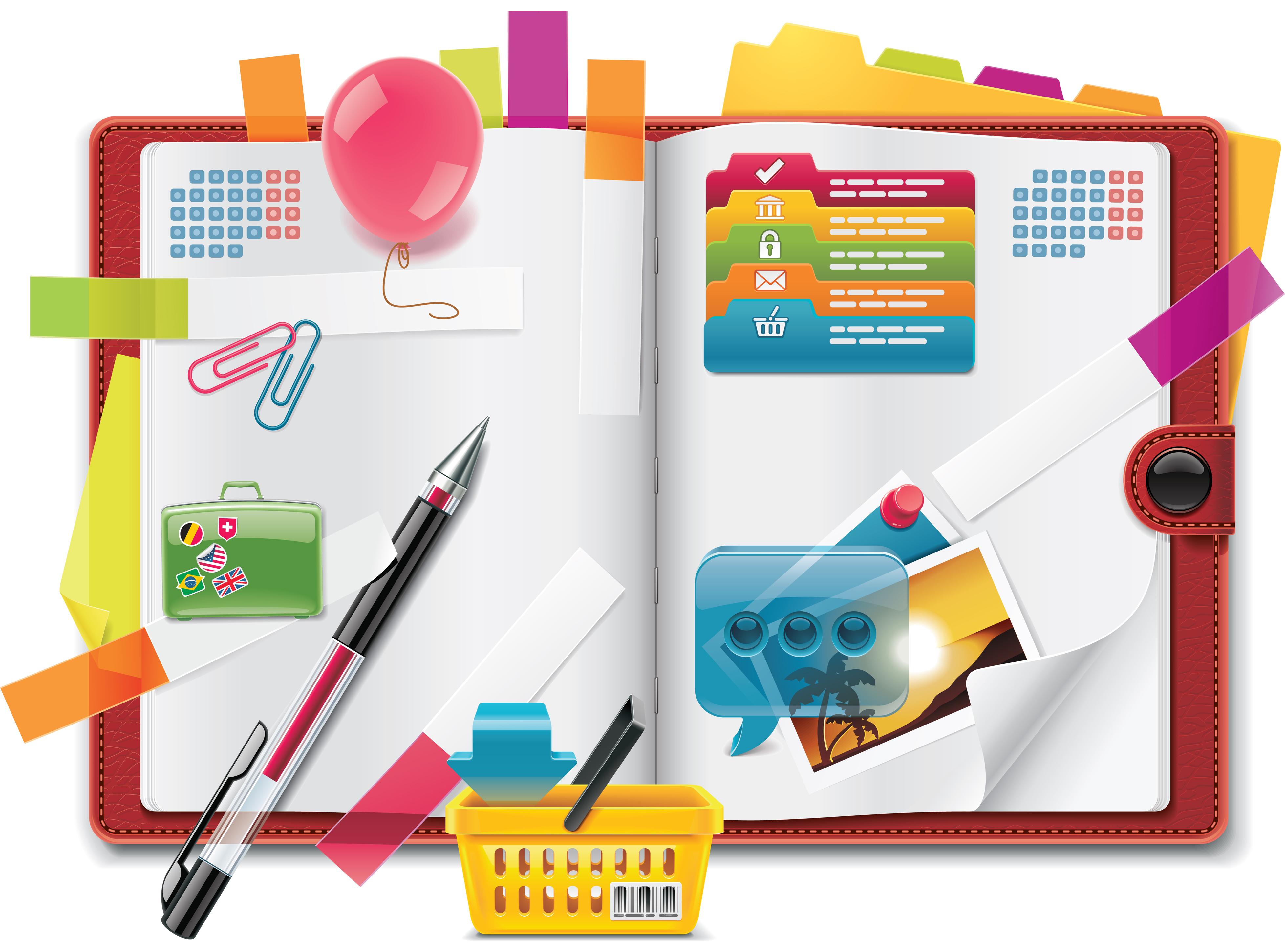 Small business payroll outsourcing is the most cost effective ways of running your staff payroll!!!
Even the most meticulous and experienced professionals find that payroll can be a headache. Taking care of tax filing, cautious about the penalties, and now we are talking a full-blown financially-induced migraine. For many small businesses, payroll services offer an attractive and valuable alternative to in-house processing. When chosen correctly, they provide a less expensive, simpler means of paying your employees, filing your taxes, and performing a host of other duties these companies' sales reps can't wait to tell you about.
However, choosing poorly is like starting a new job you weren't right for in the first place — it's a hassle to leave, but if you stay, you'll be perpetually frustrated.
image source:slideshare
Companies often initially process payroll themselves for any number of the following reasons:
They consider in-house processing to be more cost-effective than outsourcing
They are protective of wage information
They want to maintain control over payroll data to handle last-minute changes.
Why Does It Make Sense To Outsource Your Payroll?
Payroll Processing is an important aspect for every organization. Payroll is also crucial because payroll and payroll taxes considerably affect the net income of most companies and they are subject to laws and regulations inclusive of employee benefits and overhead costs.
Payroll processing involves tedious routine work and it allows little margin for error and is usually well outside most companies area of expertise.
Small business payroll outsourcing is becoming a huge business. Increasingly, small business owners are realizing that they don't have to maintain a financial department in their business. They don't have to employ finance staff and pay them the going rates, keep dedicated office space, heat it and light it; the list is endless!
They can save money – a lot of money – by letting another company that specialize in payroll outsourcing takes over the running of their wages and tax deductions for their employees. This makes sense for both the small business owner and the outsourcing company. They both stand to gain; it's a mutually beneficial situation.
What Makes Payroll Outsourcing a Popular Business Solution?
Payroll outsourcing has become a very common and accessible business solution today. Many freelance outsourcing companies now offer payroll for business corporations significantly improving their operational performances. It has become very popular today because of the efficiency of their services.
image source:slideshare
The fact that efficient professionals are charged with your payroll services mean that they can provide you with quality service in making careful calculations and other payroll functions. This is important because mistakes in computation of tax amounts or savings can cost you money and can waste your time. Some payroll companies however offer compensation for errors in their work or even pay tax penalties for failures in their service.
Paving Ways With Simplified Payroll Outsourcing Services………
With steady advancement in technology, legislation and work culture values, it has become essential to see payroll as a specialized function. For that reason, outsourcing your company's payroll function aims at bringing process efficiency and enables the company to focus its energies on its primary business. In this pursuit, it requires payroll expertise to manage the most complex payroll and tax scenarios.
Payroll Processing Has Different Segments Which Are Also Outsourced And They Are:
  

Payroll Management
By outsourcing Payroll management can bring about new business insights and help you focus on what you do best – running your own business. The payroll processing services allow you to take your human resources management to a higher level.
It is important for your organization to ensure error-free payroll management activities. This way your company can enjoy a payroll process which is timely and accurate. When you don't want to manage all payroll processes in-house, you can think of payroll outsourcing to an experienced provider such as Pay Square, Finsmart, Intero Solutions, Top Source & ADP.
What Pro vendors have to say about outsourcing payroll……
ADP like we all know is a leading Payroll outsourcing service provider and now has extended the services for small businesses India. ADP is been into offering customized payroll solutions for small business. The payroll solutions are simple, quick and designed particularly for the small businesses. ADP's small business payroll solution offers services that include human resources information system, time and attendance and leave management that help you optimize various important aspects of your business – such as employees' productivity, accurate payroll, compliance, just to name a few. The multi-country payroll solution from ADP ensures that it has your back covered when you are ready to expand your business.
Like ADP, PaySquare is a leading Payroll outsourcing service provider that helps small businesses India manage it all – From consolidating HR/Finance and employee inputs to processing of Payroll, providing the respective outputs and managing statutory filings.
Managing complex payroll across locations- Ever changing regulations and policies across different categories of employees made it difficult to process payroll efficiently.
Manual interventions were many, but ideally they wanted to do away with these and have a completely automated solution….Find more Pay Square case studies here.
Pay Square believes that having accurate payroll and on-time payroll matters a lot. Every employee wants to get paid on time and when they check their bank accounts on the day of salary they want it to be exactly what they were expecting and they do not want to find any …read more here.
Let the experts manage your payroll processing, which in return will give you:
The benefits you avail by hiring payroll outsourcing services:
Fast turnaround
Assistance throughout the entire life-cycle of the employee, right from the day of recruitment to exit
Streamlining of all payroll processes
Reduced investment in IT infrastructure
Well thought-out resource deployment
Strict adherence to compliance and statutory requirements
Error-free documentation and reports
Solid business intelligence that helps top management with their strategic initiatives
Low-risk of penalties due to non-compliance
Speedy and efficient resolution of all employee issues
   

Leave Management
The HR department always tries its best to ensure compliance with leave policies as well as ensure that there are enough resources available for business continuance. Besides, they strive to improve employee satisfaction.
Managing leave data can indeed be a challenging task when done manually or using traditional methods. A technology that simplifies leave management is most needed for streamlining leave and attendance data and outsourcing payroll service providers helps their clients to achieve the same.
By outsourcing Leave Management services, it will make easier than ever before for your business, your HR team and managers, and your employees. It allows employees to holistically maintain leave data and information, apply for leave and get approval from their managers through an extensive set of user-defined parameters, available in the application. The same is available on mobile devices and helps increase productivity by providing access anywhere, anytime.
The key benefits that your organization will enjoy are:
Increases productivity of the organization by streamlining the leaves of the employees

Employees enjoy the privileges of leave without disturbing the work process of the department

The software helps ensure the compliance to labor laws without any hassles

Manages the system of leaves and makes it easy to refer later by managers
Now no more mistakes when you have a PRO to take care of….PaySquare being "PRO" outsourcing vendor when it comes to "Leave Management". PaySquare's Leave Management System enables clients to focus on strategic goals rather than bothering about day to day leave and attendance related operations.
Pay Square client's enjoy the benefits like:
Employees can directly apply for leave online, comp off, encashment, view leave balances & other related time – off information.
Various outputs stating the leave calculations/ balances etc.
Leave Planner for better resource management.
Interface with attendance systems for data transfer & Attendance regularization
Rights for updation of shift roistering/ approval of leaves/ adjustment in leaves etc.
Some of the case studies of the Pay Square clients are presented here:
DELIVERING VALUE IN A RE-ENGAGEMENT CASE
SNS Tech was facing challenges in accuracy and consistency from their existing payroll partner
CONSOLIDATED PAYROLL ACROSS GROUP COMPANIES
"TACO was looking for a partner who could streamline the payroll process and operate with 100% accuracy. Points like centralization of data and consolidation of inputs were also high on their wish-list."
 

Time Attendance
Tracking time and attendance of the employees are very important, as it forms the basis for many HR activities like Payroll Administration, and so on. Moreover, it is very important that employees meet the required time schedules. Outsourcing your time and attendance to the payroll service provider will help you to manage your employees' time and attendance data effectively. You can ensure that employees record their work time using employee self-service, while you centrally record the data in the Human Capital Management System.
Outsourcing your Time & Attendance will integrate a seamless working pattern across your existing systems around biometric devices, swipe cards and any other conventional attendance systems along with future-ready solutions including NFC & GPS based Attendance. Your organization can visualize your employee availability across your offices leveraging the geo-spatial abilities to tag an employee to a specific location.
Get free quotes on payroll processing from SME Joinup now!!!
 Statutory Compliance
The landscape of statutes of labor laws is constantly evolving, and it takes a special agility to keep abreast of all the latest developments and ensure compliance.
It is absolutely imperative to comply with all legal and statutory norms for businesses to operate successfully in India. This often involves significant investment of resources, time, and continuous monitoring to be in the know of all the changes that are happening, in order to be compliant and avoid penalties.
With the ever-changing employment laws, it becomes a challenge for small and mid-sized companies to keep themselves compliant. What these organizations need is reliable HR compliance services from an experienced provider. To ensure timely and efficient statutory compliance in your organization, the following aspects must be in place:
Unrestricted access to local and regional expertise
Expert support during all audits and inspections
Following ethical practices
Knowledge of time-lines for adherence to the many laws and regulations
Updated documents and data in a centralized location, and which are readily available
As you can imagine, this takes a lot of effort and investment in terms of both money and manpower. Not every organization can afford to or even want to spend so many resources in ensuring compliance. Nonetheless, it is absolutely vital for a business to be compliant to all the laws of the land.
It statutory compliance outsourcing to an experienced firm, you can ensure compliance without having to hire and maintain a separate department for it.
The outsourcing payroll service providers come with years of experience and expertise in the following areas:
Statutory compliance audit
Statutory benefits administration
Comprehensive coverage of all labor laws – Factories Act, ESI Act, Minimum Wages Act, Bonus Act, Shop and Establishment Act, PF and Misc Provisions Act, and Labor Welfare Fund.
Benefits of outsourcing your statutory compliance:
The clients benefit from outsourcing statutory compliance management in many different ways.
Sound corporate governance
An increase in focus on strategic business areas
A reduction in the labor overheads
Timely compliance and adherence to all the different statutes and labor laws
Avoidance of all litigation and associated costs that may arise out of non-compliance
Complete and accurate maintenance all records that are relevant to compliance
The Scope of work offered by outsourcing service providers:
The services offered covers all the following under the labor laws that are applicable to your factory of establishment:
Audit of Labor Law compliance
License application/amendment/renewal
Maintenance of statutory registers, records, notices and returns
Liaison with Factories, Labor, ESI and PF authorities
Remittance of statutory payments
Continuous monitoring of contractor compliances
Nominations under different legislations
Exemptions under labor legislations
Benefits under labor legislations
Accident coordination activities
No matter what the size of your organization is – small, medium, or large – you no doubt face the growing challenge of complying with the rapidly evolving and highly complex compliance requirements.

To know how SME Joinup can help your organization with our range of Statuary and Compliance Outsourcing Solutions, call us right away on 8800225467.
Offering Customized Solutions To The Small Businesses India
To manage payroll entirely within your organization can be a headache because of stiff penalties for non-compliance to statutory requirements, and other issues that are not straightforward. It may seem simple from the outside, but several companies that do their own payroll processing ultimately discovers that it may not be all that cheap and simple -especially when you consider the time that is spent in managing the entire process. Statutory advisory services
For many organizations, payroll outsourcing offers an attractive alternative to in-house processing. It can provide a simpler, affordable way of paying employees, filing taxes, and performing other activities associated with payroll administration.
Payroll outsourcing service providers offer innovative and completely customized solutions to all organizations regardless of their size and the domain that they are in. These payroll solutions will directly address all the requirements of payroll management. This help businesses enhance their competitive advantage with the help of customized solutions built on the foundation of vast domain experience, qualified professionals, and advanced technology. This allows offering the clients the confidence to meet all their business challenges.
What Is The Best Way To Choose A Payroll Outsourcing Service Provider For Your Payroll and What To Look For?
One of the best ways is through referrals from friends, other businesses or your accountant or tax professional. You can also start by searching online in your local area. Some things to look for or ask before you make your final selection are:
What are their professional qualifications, licenses, experience etc.?
Who will be doing the work and what's their turn-around time and customer service policy; how often can you contact them?
Will they handle tax filing for you, assume any penalties if filing is incorrect and handle local filing?
What do they charge; base amount, per check extra services like direct deposit? Try to avoid excess add-ons in favor of a flat fee.
How will you get the data to them and is it secured?
Get references from them a permission to contact them
What will you be responsible for?
Even if you decide to outsource your payroll, you are ultimately responsible so at least, for the first few months till you get comfortable working with the payroll service provider, be sure to review their work each month. This means you still have to know the laws, regulations and paper work. Just go over it with the provider.
Contact us on 8800225467 or email us on request@smejoinup.com to get in touch with the best Payroll outsourcing service provider.
Courtesy images: slideshare.net, ADP,payrollmiddleeast.com, score.org, ramco.com,terasyss.com, www.payroll2u.com
Connect with Service Provider
Get connected within 24 hours to pre-screened, trustworthy and small business friendly service providers for Services in top Indian cities