What Is Social Engineering Attacks & How You Can Prevent An Attack
"Social Engineering" may be an unusual term for many, but it is widely known in digital marketing era. To explain in layman terms it is one of those manipulation techniques that hackers use to trick their way into secured networks and systems. The type of information these hackers are seeking can vary. Furthermore; they expertly can gain the access of your handhandled devices to secretly install malicious software, literally distroying your system.
How Does Social Engineering Attack Look Like?
Security is all about knowing what and who you trust. Ask any security professional and they will tell you that the weakest link in the security chain is the human who accepts the professionals at their face value.
It doesn't matter how many locks you have installed on your doors/windows. It doesn't matter having installed an high-tech alarm system, or having guard dogs, or have fenced up with barbed wire; if you trust the person at the gate who says he/she is the plumber guy and you let him/her in without checking to see if he/she is legitimate you are completely exposed to whatever risk it represents. Social Engineering attacks are very much like explained above. 
Your organization can be one of social engineering attack victim under below mentioned circumstance:
1.Emails From Trusted Source
Your curiosity of the things you have received, and taking advantage of your trust these messages can:
Asks you to download something which could be pictures, documents, music etc which will have some kind of malicious virus attached to it. Hence, you not only download the stuff, but you are actually downloading a "Malicious virus" in your system corrupting your system, your social media accounts, your email accounts, contacts and much more.

Contains some link which is asking you to checkout because it is from some friend or colleague and out of curiosity you are opening it. You trust the link and the malware virus takes over your system hampering your each and everything.
2.Phishing Scams
Using phishing attempts with a legitimate looking background. Usually, a phisher sends an e-mail, IM, comment, or text message that looks like coming from a known source such as bank, institute, some popular company etc. 

Using links that looks legitimate, redirecting the user to some malware site.

Asking you to donate to their fundraiser event, with instructions on how to send the money. Preying on kindness and generosity, these phishers ask for aid or support naming under known disaster, charity campaigns etc. 
3.Baiting Scenarios
Another social engineering attack schemes very well knows that if you dangle something that people are attracted towards, they are certain to take the bait.
Usually, these schemes are often found on the websites offering a download of something like a hot new movie, porn, or music.

Additionally; they are also found on social networking sites, malicious websites you find through search results etc.

Another such social engineering attack scheme includes showing up as an amazingly great deal on classified sites, auction sites, etc..To cover your suspicion, you can see the seller offering good stuff and has amazing credentials and feedback speaking.
People who come under baiting scams get infected with malicious software which can generate end number of new exploits against themselves. Furthermore; they may lose their money and may find their bank account washed off.
4.Pre-texting Scammers
Pretexting is another form of social engineering attack where hackers/social engineers focuses on portraying a good fabricated scenario, that they can use to try and steal personal information.
You might've seen various TV shows and movies where private investigators using this practice to get into places where they are no authorized, by tricking people. 
Pretexting attacks are commonly used to gain both sensitive and non-sensitive information.
At times victims are ransomed and asked for money 
Tips to Remember About Social Engineering Attack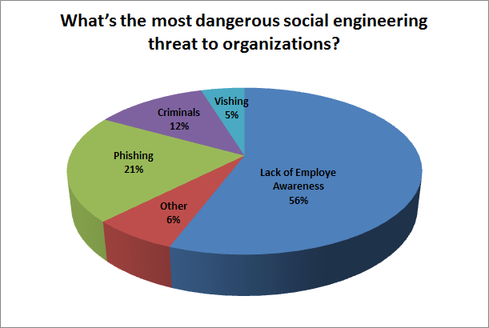 Hackers want you to act first and think later. If the message conveys a sense of urgency or uses high-pressure sales tactics be skeptical; never let their urgency influence your careful review.
Research About The Stuff You Have Received
Be suspicious of any unsolicited messages. If the email looks like it is from a company you use, do your own research. Use a search engine to go to the real company's site, or a phone directory to find their phone number.
Find out about the website yourself using a search engine you will browsing or if redirecting it to it. Hovering over links in email will show the actual URL at the bottom, but a good fake can still steer you wrong.
Beware Before You Download
If you don't know the sender personally and expect a file from them, downloading anything is a mistake. Foreign offers are fake. If you receive an email from a foreign lottery or sweepstakes, money from an unknown relative, or requests to transfer funds from a foreign country for a share of the money it is guaranteed to be a scam.
How To Prevent Social Engineering Attacks?
What can you do to minimize the chances of yourself as an individual of falling a victim to these dirty schemes? Here are a few steps you can take:
DO NOT open emails in the spam folder or emails whose recipients you do not know

DO NOT open attachments in the emails from unknown origin

Use a reputable antivirus software

Perform a regular backup to an external medium as well as have a backup on cloud. After backing up,  make sure you disconnect the drive. Current ransomware is known to encrypt your backup drive as well.

Humans/ employees need to be trained as they are the weakest link. Companies should employ, at minimum, a bi-annual training geared towards each end-users, IT staff, managers, etc. so that everyone is aware of the latest social engineering attacks.

Employees should be tested by having an outside party by conducting a social engineering test. These kinds of tests help keep the employee on their toes and more likely to avoid the attacks.
How Discretemicros Can Help?
Discretemicros can help you in prevention of such attacks by:
Performing a Security testing of your web applications and highlighting the latent creeps for vulnerabilities.
Executing a training program with latest security prevention's and solutions, for your Organization.
Connect with Service Provider
Get connected within 24 hours to pre-screened, trustworthy and small business friendly service providers for Services in top Indian cities