Top 7 Pitching Ideas For Your Startup That Investors Simply Can't Say No
How should you be delivering your startup pitch??? Million dollar question but; no one fit solution reply to it. It's just not you but; lot of budding entrepreneurs have been Googling this question since long. Perhaps; it's just you have to be stand out from the rest, with all the presentations and business plan in line and impress your investors with your business idea and not to mention your luck factor. 
Pitching your startup idea to the investors and convincing them to invest in your startup is not an EASY JOB. Let alone the luck factor here; we can always work on the pitching presentation so that investors gets no chance to say NO to your business idea. Right!! Lets get started.
1.Practice Your Pitching Ideas In Front Of Real People 
We're all heard the mantra "practice makes perfect" time and time again but; there pitching alone the idea and in front of real people is a vast difference. How well and often you practice your business pitch can make a potentially life-changing impact on you and your business.
Take good amount of time to pitch your business idea by presenting to various people and in various situations. For e.g. if your product is a consumer product, go ahead and have it done in front of real audience like selling in a store or putting a table out there and explaining. See how good you are at convincing people.
2.Work On Preparing Yourself For Pitching The Business Idea
This is thumb rule – Angel investors will be always interested in you as an entrepreneur and not in your business plan. Understand and get in the mindset as soon as possible. It's important that the investors and entrepreneur do get along from the first.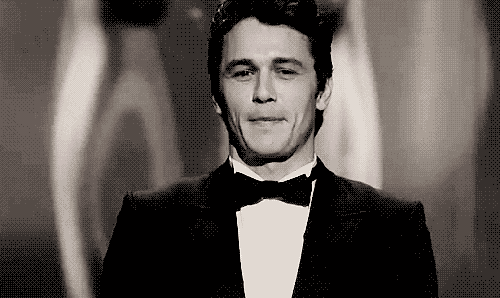 Investors will want to see that you are quick, thoughtful and efficient, and can sustain the your startup project through its conception and growth. Capture theses essentials as it is the primary thing that tops in the pitching ideas. Angel investors care more about the presentation than the business plan. Can you, do that in less than 5 minutes? Explain the startup project, how will be the return on the investment and the growth strategy?
3.Know Your Investors
Do your investor research well…..You should find out as much as you can about your angel investors which will be helpful in pitching ideas about your startup. Who has he/she invested in before? Have they been successful? Are they well-versed with your business industry?  How much time can they devote to you and your idea? And last but not the least, are they really good investors? Figure out this before hand before to avoid the fiasco.
4.Promote Yourself As An Efficient Business Individual
When telling a compelling story it is equally important to promote themselves as smart business person. After all, an investment results in a business partnership and investors want to work with smart people who know what they're doing and can make them money.
When pitching ideas, pitch yourself about your work ethics and business acumen. You can have a great business plan and the numbers and sales history as back up but; where you can stood out is selling yourself as a phenomenal entrepreneur and potential business partner.
Investors know that the better their business partners, the less work they'll ultimately have to do. Use stories about your work ethic and dedication to convince investors that you have what it takes to come up with new ideas and take on business initiatives intelligently, all by yourself.
5.Make Your Pitching Ideas Presentation Visually Interactive
If you think making PowerPoint slides with all fancy stuff will gain you the limelight, then you are wrong here. Successful business pitches are that these entrepreneurs which makes their presentations heavily visual and even interactive. In many cases, they bring products or parts of the product that investors can actually touch, hold in their hands, and experience for themselves.
6. Come Prepare With The Negotiation Strategy
Before you confront your investor you make sure that you are prepared for negotiations. You need to come up with a plan for negotiating. This is the part of your pitch where the stakes are really very high. You will need to do a lot of preparation ahead of time. Make sure you are completely familiar with your product or service, the industry, and the competition.
If you know anyone who has dealt with the same investors before personally, get in touch with them. Many negotiators develop patterns and certain styles that you may be able to use to your advantage
7. You Need Keep Your Cool & Keep Trying
When giving presentation of your new business idea is nerve-wracking. But when you are pitching about your passion to people who are primed to be both skeptical and critical, it can feel like you are stepping into the hot seat. And when the questions start pouring it, it can sometimes feel like you're Bombarded. 
Keep your cool as it can pay off big time. One of the biggest pitching contests show was won because the a budding entrepreneur kept a cool head during a barrage of questions. Just believe in yourself.
Related articles
Connect with Service Provider
Get connected within 24 hours to pre-screened, trustworthy and small business friendly service providers for Services in top Indian cities