Top 5 Vendors for HR Outsourcing For Small Businesses in India
Most small-business owners know the frustration of spending more time than they want or should on non-revenue-generating activities. From human resource management and payroll to benefits and compensation, entrepreneurs can spend up to 40 % of their precious day engaged in these necessary but time-sucking tasks.
Most small businesses are under 25 employees, and that means the owner is the most productive, is critical to the success of the business, and has to get out there and generate sales and products," says Milan Yager, president and CEO of the National Association of Professional Employer Organizations. When small businesses outsource non-core activities, "they can focus on the business of their business," says Yager.
But when does it make sense to outsource your HR function? In assessing whether HR outsourcing is good or not for your small business there are several questions to consider before making a decision, such as:
How big is your company?
A general rule of thumb is when administrative processes begin slowing down the productivity of the firm, it would be wiser to get your HR task outsourced. However, the opinion changes from one business to another and how well it is expanding.
Some HR outsourcing agencies won't work with companies that have fewer than 10 employees. Once a company gets very big, then it is easier to have an in-house HR department. The composition of your workforce is equally important.
How much HR outsourcing cost?
Perhaps, the most important concern of start-up entrepreneurs is the cost. Like other professional services, HR outsourcing prices varies depending on the company and task they take on. Industry experts estimates the cost ranges from about 2% to 11% of wages.
Another way to look at the expense is per employee. On the flip side, it is important to try and estimate the total cost of your HR functions. Truth is, most of the start-up businesses have no idea what their true costs are, as they only think of wages but never add up all the other things.
How much control do you want over HR outsourcing?
An HR outsourcing service act as a business partner to the client company. If a business business owner wants to control all aspects of a business and is not open to suggestions or following through on recommendations then hiring an HR outsourcing services does not make sense.
Businesses do lose a bit of flexibility in the coverage they can offer when they outsource their HR function. Related to the issue of control is the perception of your employees. Employees are used to seeing [your business name] on the check," and the HR outsourcing service provider becomes the check signer.
How much do you want to outsource?
Choosing the right HR outsourcing service provider is paramount importance. Bear in mind that some HR outsourcing companies specializes in HR consulting, talent acquisitions, compensation consulting, leadership training etc. while other focuses on just risk and compliance. Remember each HR outsource service provider is different and so are their services. You need to figure out which services you are thinking to outsource and you can pay for that particular service only.
Now that you have known and assess the need of getting HR Outsourcing for your small business, SME Joinup have listed top, trusted HR outsourcing service providers for small business.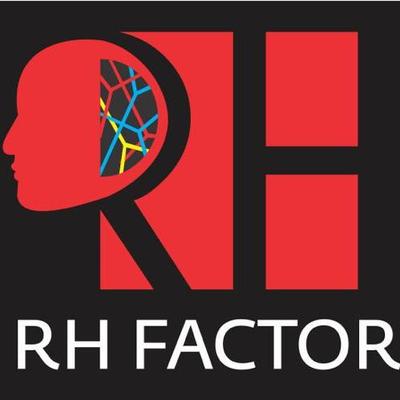 RH Factor – Mumbai
RH Factor is made up of professionals from different streams of life and the Solutions offered are as unique as individuals and the companies. We understand the problem and offer customized solution to almost your concerns from Consulting Solutions in Human Resources and Training to Event Management solutions, to providing solutions in Security sphere and Financial Services/taxation to name a few.
Apart from HR outsourcing, the company also offers:
Financial and taxation
HRMS solutions
Learning and development
Organizational consulting
Psychometric analysis
SME Joinup believes in RH Factor's HR outsourcing services to be the best as it works on goal setting measures, departmental tracking along with semi-annual and annual performance interviews with the employees.
  HR Footprints- Hyderabad
HR Footprints is a HR Management Services Company providing services in the area of HR processes outsourcing. HR Consulting, Learning and Organisational Development, Leadership Coaching and Talent Sourcing.
To read their blog section, click here.
HR Footprints believe in taking the time to work with you and your staff very closely to custom-tailor every component of your program to provide more personal, measurable goals. We work with our clients as their extended arms to provide HR Management services in HR Consulting, Learning and Development, Leadership Coaching and Talent Sourcing.
Their client list include names like:  Airis Pharma,  Amara Raja, Advanta, Airmaster Equiments Emirates, Cipla,  Deutsche Bank, Deloitte, Cognizant, Coromandel, Hinduja, Hartex, Jasper, Novartis, Lenovo, Oracle etc.
SME Joinup recommends HR Footprints for your HR task, you can be assured that the experts and professionals you work with the latest regulations and can help answers any questions you have.
  Esskae Management -Pune
Esskae Management Solutions is an emerging Management solutions company. Focusing on HR Transformation, HR Shared Services (HRSSC) and HR Outsourcing (HRO) along with HR Consulting in the areas of Organizational Skill Mapping, Human Capability / Capacity development, Training and Development.
ESSKAE's service delivery model is a unique blend People, Process and Technology that ensures service delivery excellence with a partnership mindset for delivering the value to the customers constantly. Their expertise in designing and implementing HR Transformation in complex organizational scenarios and attaining service delivery excellence by providing transactional consulting and HR outsourcing solutions to the clients makes us partners of choice.
Their services include:
Skill assessment and competency management engine
HR organization design and setup
HRIS
Onboarding application
E-learning solutions
Business process re-engineering
Esskae Management client name include: Maxion, Baramati Agro, Shift, Galactic, Matrix, Arbro pharmaceuticals ltd, Indo-American chamber of commerce.
  Peoplewiz  Consulting – Pune
Founded in February 2011, PeopleWiz has been built on the belief that the single most important business differentiator for any organisation is its People. They are a team of business oriented HR professionals with diverse backgrounds and specialties.
From designing an organisation to running a cost effective HR function, our consultants are equipped to provide end-to-end people management services. They have work with SME owners as their trusted advisor by adopting a participatory approach to all our engagements.
Their services include:
Change management
HR process engineering
Organization design
HR Business hour for start-ups
They have also work with large corporate for specialized assignments in Organization Design and HR process engineering. To ensure that our clients benefit from latest trends and concepts in the area of people management, they have a dedicated research team, which studies the global trends and provides insights for their implementation plans.
To read about their latest updates, click here.
Their office in Pune caters to the Indian market and the office in Singapore caters to the ASEAN market.
Their client list include names like: Syngenta, Peppermint, Geometric, Sterlite, Accel Tree Software, BeriCAP, VEDA, Easy Meal.
SME Joinup recommends Peoplewiz as it allows executive to stay focused on what they do best while improving the lives of their employees by transforming a traditionally high-overhead HR function into a series of services that empower all levels of an organization.
   OBOX HR Solutions – Mumbai
OUT OF BOX HR Solutions is the HR arm of SaiKalp Consultancy Pvt. Ltd, the decade old Mumbai (India) based business-consulting group. Together, the conglomerate holds over 40 years of experience across business verticals and geographies.
OBOX HR Solutions is a leading end-to-end HR solution provider company with a special focus on Compliance and Staffing, OBOX HR offers a wide range of comprehensive services like:
Payroll
Recruitment
Labor Law
Tax management
Audit
Their client list include names like: Eye Global,  Kotak Life Insurance, Logicash,  Ingram, Hemmo Pharma, IDBI Capital, DCNS,  Blue Lotus,  Ruchi Group, Thales, Shroff, Venilals,  Lufthansa.
Imagesource: itractionblog.wordpress.com
Connect with Service Provider
Get connected within 24 hours to pre-screened, trustworthy and small business friendly service providers for Services in top Indian cities