Top 5 Reasons To Integrate HRMS Software To Reduce Your HR Burden
Are you using HRMS Software? Guess no. You have no idea how it will beneficial integrating HRMS Software in your present system and whether it is worth the cost or not. With no clarity on how it works and the advantages associated with HRMS Software – it seems like an alien concept to you. With companies adopting the newest technological changes to their HR and Payroll; you are still to upgrade.
Well, not surprising!! It's just not you are left out to integrate HRMS Software, but there are many businesses including small and startups which are yet to implement automated HR systems. But that's OK- Better late than never. However; it is also tough to take a call when it comes to HRMS Software Solutions; as market is literally swamped with best CLOUD HR software. 
How Integrating HRMS Software Can Help Reduce Your Burden 
We are here to clear your dilemma about how integrating HRMS Software developed by Single Point HR can ease your HR burden. Additionally; showing you the benefits of implementing within your present system.
Integrating HRMS Software can provide you rich rewards to your organization. Business entrepreneurs can extract more values from separating cloud based HR and Payroll technologies by integrating it within present system.
Businesses following corporate structures, requires keeping their HR and Payroll separate. But companies are now seeing the value of integrating cloud based HR software. Not only it is a potential cost savings measure but; it enhances efficiency, increasing productivity along with lessening of penalties and duplication of work.
Before we move onto integrating best human resource management system,  there are key questions to ask which could be:
Do I believe that the flow of Human Resource Management within my business can be improved?

Do I know whether management reports can be produce on demand, accurately on any day?

Is it possible to accurately calculate the return on investment for an HR software upgrade, and does it make financial sense?

Does the present system will save money, furthermore; enhancing employee satisfaction, contribute to improved customer satisfaction?
Does it convince you now of implementing best cloud based HR system? If you are questioning the need for this type of integration best HRMS Software, here are top 5 reasons to consider it:
1. Say Bye To The Paperwork
Integrating all in one HR Software will allow your employees to access relevant information from the shared system. With Payroll and HR having integrated into a single interface, overall chores are lessened.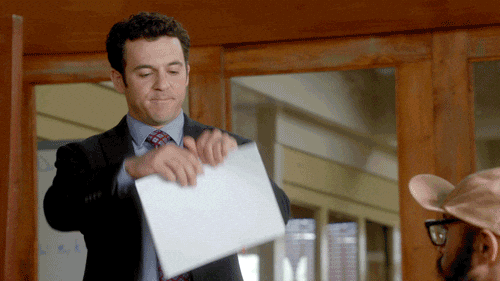 For e.g., when an employee is given promotion with a substantial raise, the HR manager will enter his/her revised data within the system. The payroll element of the increase is registered at the same time due to the integration of the two. Hence; it eliminates the need for extra paperwork, when HR Payroll systems are in sync with each other therefore; the information entered by payroll managers updates in HR system and vice-a-versa. This means less work and fewer chances for error or mistakes
2. Building Trust With Employees
Now that Payroll and HR data are in sync in a single system, employee Self-Service features plays a crucial role here. It makes it easy for employees to access the feed their basic information, get payslips, edit holiday allowances, etc.
Additionally; it provides employees with the ability to resolve simple issues on their own, without draining HR resources. As HR and Payroll personnels know, that majority of the employee questions and confusions are simple in nature which can be resolved with the right information. 
Integration of cloud hr software ensures that the information they access is up-to-date and relevant. Knowing their information is correct promotes a sense of confidence with their employers. Companies like Single Point HR offering best human resource management software system helps build trust between employees and management. Thus resulting into greater employee satisfaction.
By integrating with best hrms software within your systems, it takes huge burden off your HR and Payroll departments. Therefore; offering to create an opportunity to build trust and with your employees while streamlining your business. 
3.  Get Maximum Returns From Your HR Department
More often than not, the HR professionals hired by the companies are highly trained professional with years of experience and expertise in various segments like hiring, training and performance, employee satisfaction, retention, and so on.  All of these plays a vital role on overall health of any organization. However, most of these professionals frequently spend up to 75% of their working day attending employee queries and resolving their problems which employees themselves can do instead of focusing their expertise on more strategic issues.
Having integrated best HRMS software can get rid of all the above mentioned problems. The HR and Payroll related issued are cut down to 80% making your HR department the most efficient ones ready to concentrate on the forthcoming challenges.
4. Accuracy At Its Best
Employees, whether new or existing, need a significant amount of information stored on file. And all their data can add huge amount of paperwork. The problem that majority of the companies facing are when payroll and HR need the same information for their respective functions. If there's change is one department, does that information pass to the other?
HR and Payroll personnel will be the first to note the time and energy required for any of these tasks. Especially the effort needed to ensure both functions correlate. Single Point HR is offering best HRIS system which provides with lot of opportunities for them to focus on more productive tasks for their department. Additionally; helping in preventing the mistakes along with saving the cost and time required to fix them.
5. Decision Making Effectiveness
Having relevant data instantly available helps a lot in making quick and right decision. Poor decision making can arise from having inadequate information or a lack of correctly interrelated information.
Having implemented best HRMS software from a company like Single Point HR will allow for a number of relevant areas to be updated simultaneously; ensuring that you remember to input useful and important information on all aspects of human resources.
Benefits Of Integrating HRMS Software Within Your System
If you are keen to improve your workforce performance, it is important that you consider integrating HRMS software equipped with KEY MODULES, or else you may end up paying more hindering your organization's productivity.
Organizations that adopts to integrate HRMS Software from a expert Payroll & HR Software making company like Single Point HR, will be able enjoy below mentioned positive outcomes:
You get to hire the best with less

There is a sync between training and performance

Training sessions are aligned with the employees requirements which are accomplished on time

Retain top talent by compensative through objective results

You nurture happy employees
Connecting It With The Right HRMS Software Provider
"Single Point HR" is known for offering best cloud HRMS Software. The software is fully integrated Human Resource and Payroll solution designed from the ground up to meet the needs of organizations with complexity, volume, or vision for growth.
Best HR Software in India are ones that allow the streamlining of processes, reduce the total cost of administering HR functions, provide real time up to date information for decision making in a secure and reliable environment that allows for future scalability. Keep this in mind as you move through your all in one HR software selection. 
Low Cost End-End Payroll & HR Software
Cost Starts At Rs.50 Per Month Per Employee
Connect with Service Provider
Get connected within 24 hours to pre-screened, trustworthy and small business friendly service providers for Services in top Indian cities