Top 5 Outsourcing Email & SMS Marketing Services in India For Small Businesses
To keep up with the changing marketing trends, SMS & Email Marketing are much in vogue these days. This marketing method has gained amazing results, and there has been an effective boost witnessed earning a huge response of clients and customers in less time. The key objective of this marketing campaign is it easily creates visibility and brand awareness even in high competitions.
There is not much competition when it comes to SMS & Email marketing. If the business emails and SMS have the memorable headlines and marketing valuable services, then the customers and clients are likely to be more interested in reading the same.
image source:digitalistmag.com
Here are just some of the things to look for and questions to ask:
Which SMS providers have successfully worked within your industry? The right provider will understand your industry and be able to assist with your mobile marketing strategy.

Ensure it is easy for you to track your results for analysis of your campaign. Not all SMS service providers are equal when it comes to providing comprehensive data tracking options. Reporting should be clear and concise.

Does the company offer a trial period?

Will there be a specific point of contact for you to liaise with?

Does the company strictly adhere to SMS best practices?

Does the SMS service partner with ALL mobile carriers?

Is the technology of the highest standards? Does it meet your current and projected marketing needs?

What is the hardware used by the company? Does the server have the capacity to handle your current and projected requirements?

Does the SMS provider's payment plan suit your budget? Compare costs and be sure to check for hidden fees and charges. Are messages received considered as an additional service?
 Juvlon – Mumbai and New Delhi
Founded in 2001, Juvlon is a permission-based Email Marketing software. Juvlon enables a business of any size to communicate regularly with its target audience. Coupled with it associated services, Juvlon helps in creating highly relevant and targeted email marketing programs. It has been developed and managed by Niche Software Solutions Private Limited which specializes in software development in the online marketing domain. Niche Software is headquartered in Pune and has offices in Mumbai and New Delhi.
Juvlon specializes in
Email Marketing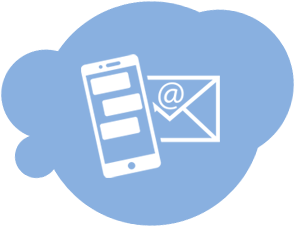 Juvlon, India's leading permission-based email marketing platform, helps you reach your target group effectively at a minimal cost.

Juvlon Email Marketing helps you connect with your customers in just a few clicks. Use Juvlon and save time and track your campaign from anywhere in the world. Use emails to reach a large number of people in less time and money.

Allow Email marketing to give a massive boost to business. Customize your message, promote offers, send reminders, bag new clients, and more. Strategize powerful marketing messages through Juvlon Email Marketing.
SMS Marketing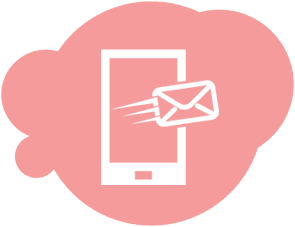 Juvlon, India's leading permission-based email marketing platform, helps you reach your target group effectively at a minimal cost. Juvlon Email Marketing helps you connect with your customers in just a few clicks.

Juvlon saves time and track your campaign from anywhere in the world. Use emails to reach a large number of people in less time and money. Allow Email marketing to give a massive boost to business.

Customize your message, promote offers, send reminders, bag new clients, and more! Strategize powerful marketing messages through Juvlon Email Marketing.
  Netcore – Mumbai
netCORE was established in 1998 by Mr. Rajesh Jain, a dotcom billionaire. netCORE's digital marketing suite includes Promotional and Transactional Email Marketing, Mobile Marketing and Marketing Automation solutions. netCORE's enterprise communication suite includes on premise & on-cloud messaging, archiving solutions.
image source:vantagep.com
With an industry expertise of over 17+ years, netCORE serves a strong base of 3000+ enterprises across industry vertical, like Godrej, HDFC, Kotak, Axis Bank, ICICI Bank, UTI, Facebook, Reliance, Jabong, Vodafone, ITC, OLA, Pfizer, EaseMyTrip, OLX and more. netCORE with its' innovative marketing technology delivers 4 Billion Emails a month, creating 6 Billion Customer Connects (email/SMS/voice). netCORE is headquartered in Mumbai, India with an international presence and has an employee base of 400+ spread across 8 strategic locations.
Meet the core team of Netcore
Sebastian Rodriguez is a Associate Vice President & Head – Talent Acquisition at Netcore Solution. Building a world class product development team to fuel our dynamic growth and retain market leadership in digital marketing Defining 'talent' for netCore
Talent Strategy & Increasing Talent Brand Index & Creating Talent "Pull".
Ashish Mohate is a Marketing Manager at Netcore Solutions. Lead and execute an integrated end-to-end marketing campaign strategy efficiently in order to support the business objectives of the International Business Team.
Merlyn Karkera is a Sr. Inside sales executive at Netcore Solutions
Netcore Solutions specializes in
image source:netcore solutions
Email Marketing
Segment on contacts data like city, gender & others

Higher open & click rates

Higher ROI

Segment further by historical response behavior (opens & clicks by devices)

Lower unsubscribes and complaints

Send mobile-ready campaigns

Split A/B test on subject line, date & time, sender id & campaign content

Re-target campaigns to those who have viewed/not viewed your campaigns

Integrate with social media (Twitter & Facebook)

Preview campaign in Inbox across 30+ email clients & mobile devices

Supports Email Authentication (SPF, DKIM & DMARC)

Pool of 16,000 IP+ used in rotation to avoid IP blacklisting

Established ISP Relationships

Redundant servers in tier 3 IDCs across the globe to ensure always-on availability

View & Analyse Reports

Opens, clicks & bounces with detailed reports

Track website visitors, conversions and revenue generated by email campaigns

Reports by ISPs and time period




Social media reports
   Augurs Technologies – Lucknow
Founded in the year 2013, AUGURS Technologies India is a major software and career refining venture based out in the fastest growing city of India, Lucknow with our regional offices in Pune and Gurgaon. Their aim, as a leading Software and Skills enhancement company, is to create, produce and market innovative solutions of high quality for unmet business prospects. The company's focus is on continuous value addition to its business model, to make it an unparalleled platform for their every stakeholder.
Meet the core team of Augurs Technologies
Shailesh Pandey is a Director at Augurs Technologies.  He looks after marketing and operations
Abhishek Singh is a Director of Administration and Marketing at Augurs Technologies. Monitor and report on the effectiveness of ongoing marketing communications activities.
Abhishek Yadav is a Director Marketing and Operations at Augurs Technologies
Nisha Rathore is a Business Development Manager at Augurs Technologies
Augurs Technologies specializes in
Bulk SMS & Email
They offer best available bulk email and sms services with unmatched features.

SMS for both promotional and transactional routes
Web Development
Augurs Technologies offers several options to customers ranging from PHP-MYSQL, ASP.NET based web applications
Mobile application development
They provide offshore mobile application development with imaginative content control such as text, images audio, video etc and rich functionality
ERP/CRM development
Augurs Technologies offers you a diverse range of services in the Wordpress App to produce the excellent blogs & content management systems.
   SME Networks Pvt. Ltd. – Pune
Founded in the year 2010, SME Joinup is India's largest Business Services Helpline for Small Businesses. It boasts of 1lac+ SMEs in its network who have interacted with SMEJOINUP for their service requirements. The Helpline hosts 1000+Service Providers across 36 Services PAN India who are dedicated to service the Small Business Community They are India's Largest and Only Dedicated Business Services Helpline for Small Business.
Meet the core of SME Networks
Pooja Kumar is CEO & Co-founder at SME Networks.  She has worked in various roles here in the SME space handling a team size of 35 people from sales to relationship management last having worked as Vice President and Cluster Manager managing the cluster for non-Mumbai locations and Indore.
Vikas Kumar Co-founder at SME Networks. Having over sixteen years experience in the software industry. He has been investing and working with various start-ups in various domains.
SME Networks specializes in:
SMS & Email Marketing
Reach out to 60k+ decision maker contacts in Small and Medium sized organizations through a dedicated mailer campaign about your services.

They have the highest B2B opening rate of 8-18% for our mailers considering this is an engaged network of contacts.

Just send us the html of the mailer and let us shoot out the same to your prospects.

They can also design the mailer for you at an additional cost.
Participation in B2B Events & Conferences
Events are no doubt the best and lucrative source of lead creation. Our brand is well associated with B2B events and conferences across India for the past 6 years.

They partner with these events and get immense visibility.

They can represent your brand in these events without you having to spend your money and time to visit the event specially if you are not a local.

They can get you discounted delegate registrations, assist you in selecting which event to sponsor or just representing you at the event.
Sales & Marketing
Once a prospect is identified, understanding the requirements, sending proposals, following up requires professional attention.

If any of these aspects are done casually you might lose a conversion and all the money spent on marketing goes as a waste.

Their sales experts would do all of this for you and involve you at the crucial points.

This will lead to faster conversion without you having to spend time on each stage of sales and hence spend more time on execution of the project and relationship management.
Voice call campaign
Reach out to your prospects based on your target of City and Industry.

Outsource your voice calls and forget about managing , prospecting , following up with them.

The objective of outsourcing voice calls is to touch base with the right prospect through email and a phone call and talk about your services and assessing their company needs.

The campaign would be in lots of 100,200 contacts etc and a complete report would be shared with contact details and feedback on each call.
Content writing and marketing
Online presence and seen on the first page on Search Engine is one of the most critical ways to be visible online. This is possible only if you are able to create loads of high quality content with appropriate keywords.

Content Writing is a professional skill and outsourcing the same to us ensures not only high quality content but also marketing of the same content would ensure visibility of the content.

Your content is your Online Voice. Say it right, and you'll get it right. Utter a sloppy word and you'll pay for it.

Also this ensures you create inquiries for your business as the content talks about your understanding of the topic.
  Bookmysms – New Delhi
bookmysms.com (A subsidiary of Decipher Consultancy Services) is the Bulk SMS gateway and VAS provider in Gurgaon, Faridabad and Palwal founded in 2015. Their offices located in Delhi, Faridabad and Palwal. They are providing digital marketing Solutions in Gurgaon, Faridabad and Palwal with the aim of best service at best price. Every company wants to expend their business reach to wide audience and bookmysms helps those to achieve their goal by providing digital marketing services like Bulk SMS Gateway, 2-way SMS Gateway, Email Marketing solutions, Voice services and Miss call alerts.
Bookmysms specializes in:
Email marketing
Email marketing is very effective advertising tool. almost every business organizations use email marketing. we provides affordable and full-featured marketing email service with flexible workflow and actionable analytics.
IVR & OBD
Interactive voice response (IVR) is a technology that allows a computer to interact with humans through the use of voice and DTMF tones input via keypad and Outbound Dialing (OBD) is a robust system designed to effectively manage mobile service-provider-initiated outbound calls.
Promotional Bulk SMS
These are SMS which are sent with the objective of promoting your product or service. This category includes any sales & marketing messages which may or may not be desired by the recipient
Transactional Bulk SMS
Transaction SMS is used for sending alert sms to the recipient. These are messages which are sent to your customer to pass on information necessary for using your product or service.
SME Networks have shortlisted "SMS & Email Marketing Outsourcing Companies" as a reference; as they found to be employing well- qualified professionals and these companies comes equipped with top preference.
The details provided will only be used to update you regularly with details of our services.
Image source: http://www.dsoninfotech.com/
Connect with Service Provider
Get connected within 24 hours to pre-screened, trustworthy and small business friendly service providers for Services in top Indian cities