Top 5 Email Marketing Service Providers For Small Businesses in India
Email marketing is one of the most effective techniques of Internet marketing. It is one of the excellent ways to get connected and engage with the clients using this amazing marketing method.
Email marketing is not only effective but the most affordable when compared to other marketing patterns that generates good business. With new marketing techniques introduced, businesses are trying their hands with newest tools and techniques to get maximum exposure that not only gives desire limelight, but also provides opportunities to generate successful business.
5 Top Email Marketing Service Provider For Small Business
If you've done everything within your power-build a subscriber list, great email campaign, irresistible subject line and content, an awesome landing page, a tracking software to record results, tested it on people and generated great feedback-but it seems like there's still few sales? What's even more confusing is the extremely low email open rates? Email marketing is considered to be the most effective marketing campaigns run by majority of the business owners today. Especially for the small business owners, it helps to reach current customers, find new leads, and convert those leads into customers it gives amazing benefits. This only happens when you have a professional email marketing service provider on board for your business.
SME Joinup has lined top 5 email marketing service providers for small businesses in India: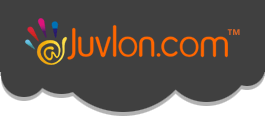 Juvlon – Pune and Mumbai  
Juvlon is said to be industry's leading email marketing company based in Pune, Maharashtra. The company was established in the year  2005 and ever since it has been upscaling it's business horizons. Juvlon is now a robust platform, equipped with the state of the art infrastructure, 24 x 7 dedicated connectivity to the internet, and scalable architecture. What Juvlon's client say about them:
"Email Marketing through Juvlon helps me communicate benefits of Mind Maps to my readers. My email message stays in the inbox and many readers read it later at their preferred time. This is really an invaluable tool for me to grow my business, and Juvlon team helps me send the emails, upload my database and send reports. The entire Juvlon team is very motivated and are also open to suggestions about my specific needs. I am now looking forward to getting more insight into emailmarketing strategy from Juvlon."  –Dharmendra Rai, First Mind Map Trainer
"Email marketing increased sales inquiries last month. We at GeTS Holidays use Juvlon Email Marketing for sending newsletters and mass mails to our global clients. At a highly reasonable rate Juvlon offers a lot more email options as compared to other high priced applications. Juvlon has really made an impression of its service quality and affordability on us and our associates." -Marketing department, GetHolidays Pvt. Ltd.
The client list include prestigious names like: YES Bank, Reliance, L & T  Insurance, Xebec, HSBC Mutual Fund, ICICI Prudential, PRISM,  United Colors of Benetton. SME Joinup have great experience working with Juvlon. Juvlon's email marketing generate excellent results for their clients. The company looks forward to sharing these insights and best practices around email marketing with you. If you are an SME, Juvlon is best suited for you. To read their case studies, click here.
You will have access to the latest industry information and handy articles, white-papers and tips to help you learn about email marketing best practices and enjoy great email delivery rates.
   SME Joinup – Pune and Gurgaon
SME Joinup keeps your business visible in countless email inboxes. SME Joinup's email marketing services are designed to be cost effective and response efficient so that you can receive maximum benefit. Email marketing campaignsare faster, more reliable, more cost-effective and innovative in their impacts.
  To read their blogs, click here. SME Joinup offers a complete solution for your internet marketing activities along with email marketing, social media reach, and blog management.  
What SME Joinup's clients has to say about them:
Our experience with SME Joinup regarding the email marketing campaign has been extremely positive. We actually received a lot of business inquiries, more importantly relevant ones. We will surely continue to engage with SME Joinup on this front in the future too.
– Vardhan Phadnis, Head Business Dev. Shoptimize India.
At outset SME Joinup helped Xpense Manager reach potential buyers from different geographies. Xpense Manager trusts their service & hope to invest even more to reach large potential customers in future.
-Xpense Manager, CloudApps software pvt. ltd.
   TAAM Business Services Pvt. Ltd.- Hyderabad
TAAM Business Services (earlier known as TAAM) is incorporated in the year 2009, has its head office in Hyderabad (India), its sales operations spread all over India. It is now one of the country's "Most Preferred Business Solutions Providers", focusing on the niche areas of delivering corporate message to the end customer/client in a simple, effective and value-generating manner.
To read about TAAM's latest updates, click here.
TAAM strengthens its own identity by the success of its clients and strives to validate the same through a successful long-term association with the clients. TAAM has the ideal solution for all company needs. As a growing company, we look in the future to include a suite of world-class products and services to our valued customers. Apart from email marketing, TAAM also offers missed call services, virtual receptionist, bulk SMS and SEO/SMO/SEM.
  ICS – Bengaluru
ICS as a consulting and development firm provides IT services and solutions for businesses.The innovative technologies and products are intended to propel Business establishments into leadership positions as we move into and beyond the new millennium.ICS is backed by a team of experts,consultants as well as technologists,rest assured that our time tested approach,methodologies and proven track record make us unique in technology consulting industry.
Their services include, Voice SMS, SEO, Short code, and SMS marketing. SME Joinup recommends ICS because strive not to simply meet your expectations, but exceed it with every interaction. Your satisfaction is guaranteed. ICS only uses the highest quality bulk emailing addresses and mobile bulk sms phone numbers. All addresses/numbers in their database are double opt-in recipients with clean inboxes. To read ICS latest updates, and blogs click here.
  Netcore – Mumbai
Established in 1998 by Mr. Rajesh Jain, netCORE services a strong base of 3,500+ enterprises including some of the marquee names like ICICI Bank, Future Group, Hindustan Unilever, Colgate, Tata Sky & many others. netCORE is head quartered in Mumbai, India and has an employee base of 400+ spread across 7 strategic locations.
Netcore offers services like: Email marketing, mobile marketing, mobile web ads, affiliate marketing, cloud mailing .
To read Netcore blogs, click here.
Their customer list include names like: Standard Chartered, ICICI Bank, Indusland Bank, IDBI Bank, Kotak
To read Netcore's latest update, click here.
Today email marketing is one of the primary ways that businesses stay in touch with customers and partners. However, managing your own email marketing can be cumbersome and time consuming. Trying to stay on top of the constant changes in an email marketing address list can be a full time job.
Then there are the challenges involved in composing and sending out effective emails. How do you ensure that people will read it? How do you get them to respond? How do you know how many recipients have responded? Fortunately you don't have to do all of this alone, SME Joinup have lined up the best of the best email marketing service providers for the small businesses that helps you generate good business.
Image source: egulu.com,infobrandz.com
Connect with Service Provider
Get connected within 24 hours to pre-screened, trustworthy and small business friendly service providers for Services in top Indian cities