Top 5 Advantages Of Debt Funding That Most Of The Entrepreneurs Don't Know
If you're a small business owner, it's quite likely you'll eventually run into the need for some additional cash to purchase inventory, hire help, or buy that piece of equipment that will streamline your processes. In most cases, debt funding is the solution.
It Is Important To Know What You Understand About

Debt Funding

?
Simply put, debt funding is the technical term for borrowing money from an outside source with the promise to return the principal plus the agreed-upon percentage of interest. Most people think of a bank when they think of this type of borrowing, but there are actually many types of debt financing that are available to small business owners. These can include micro loans, business loans, credit cards, and peer-to-peer loans.
Of course, there are many debt financing pros and cons that need to be considered before taking any funds from an outside source. These need to be weighed carefully, and it's always important to remember that what is good for one business owner may not be such a good idea for another.
Let's take a closer look at these advantages.
1.
     Maintain Ownership of Your Business
You might be tempted to get an angel investor for your growing business. This is definitely a way to infuse cash into it.1 But, you'll need to ask yourself if you want outside interference from investors? If you prefer to call the shots for your business, it makes sense to leverage debt financing – in other words, borrowing from a bank or other type of lender and paying it back in the agreed upon time frame. The bank may charge you interest on what you borrow, but they're not going to get involved with how you run your day-to-day operations.
2.
   Tax Deductions
Surprising to some, taxes are often a key consideration when pondering whether or not to use debt financing for your business. Why? In many cases, the principal and the interest payments on business loans are classified as business expenses. These can be deducted from your business income taxes. In some ways, the government is your partner in your business with a percentage ownership stake (your tax rate).
3.
      Lower Interest Rates
This is a somewhat difficult advantage of debt financing to understand, but it can actually be quite valuable. Tax deductions can affect your overall tax rate. In many cases, there can be a tax advantage to taking on debt. For example, if your bank is charging you 10 percent interest on a business loan, and the government taxes you at a 30 % tax rate, you can tabulate the following take 10 % and multiply it by (1-30 percent), which equals 7 %. After your tax deductions, you will pay a 7 % interest rate instead of a 10 percent rate. It's a win-win financial move that lets you both get the money you need to grow your business while also helping to slash your tax rate.
4.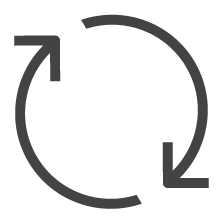 Simple obligations
Your obligation is to repay the money you borrow, according to the terms you agree to. It's simple. Once you've           paid back the loan, your business relationship with the lender ends. There are no on-going obligations                           beyond repayment to burden your business.
5.Easier planning
You know well in advance exactly how much principal and interest you will pay back each month. This makes it          easier to budget and make financial plans.
Which Are The Sources Of Debt Funding?
Small businesses can obtain debt financing from a number of different sources. These sources can be broken down into two general categories, private and public sources it includes friends and relatives, banks, credit unions, consumer finance companies, commercial finance companies, trade credit, insurance companies, factor companies, and leasing companies. Public sources of debt financing include a number of loan programs provided by the state and federal governments to support small businesses.
Many entrepreneurs begin their enterprises by borrowing money from friends and relatives. The main advantage of this type of arrangement is that friends and relatives are likely to provide more flexible terms of repayment than banks or other lenders.
In addition, these investors may be more willing to invest in an unproven business idea, based upon their personal knowledge and relationship with the entrepreneur, than other lenders. A related disadvantage, however, is that friends and relatives who loan money to help establish a small business may try to become involved in its management. Experts recommend that small business owners create a formal agreement with such investors to help avoid future misunderstandings.
These are the most common sources that most people immediately think of for debt financing. There are many different types of banks, although in general they exist to accept deposits and make loans. Most banks tend to be fairly risk averse and proceed cautiously when making loans. As a result, it may be difficult for a young business to obtain this sort of financing.
Commercial banks usually have more experience in making business loans than do regular savings banks. It may be helpful to review the differences among banks before choosing one as the target of a loan request. Credit unions are another common source of business loans. Since these financial institutions are intended to aid the members of a group—such as employees of a company or members of a labor union—they often provide funds more readily and under more favorable terms than banks. However, the amount of money that may be borrowed through a credit union is usually not as large.
These are another option for small business loans. Although they generally charge higher interest rates than banks and credit unions, they also are able to approve more requests for loans. Most loans obtained through finance companies are secured by a specific asset as collateral, and that asset can be seized if the entrepreneur defaults on the loan. Consumer finance companies make small loans against personal assets and provide an option for individuals with poor credit ratings.
Commercial finance companies provide small businesses with loans for inventory and equipment purchases and are a good resource for manufacturing enterprises. insurance companies often make commercial loans as a way of reinvesting their income. They usually provide payment terms and interest rates comparable to a commercial bank, but require a business to have more assets available as collateral.
Bottom Line
Entrepreneurs and owners of startup businesses often must resort to personal debt in order to fund their enterprises. Some entrepreneurs choose to arrange their initial investment in the business as a loan, with a specific repayment period and interest rate. The entrepreneur then uses the proceeds of the business to repay himself or herself over time. Other small business owners borrow the cash value of their personal life insurance policies to provide funds for their business. These funds are usually available at a relatively low interest rate. Still other entrepreneurs borrow money against the equity in their personal residences to cover business expenses. 
Connect with Service Provider
Get connected within 24 hours to pre-screened, trustworthy and small business friendly service providers for Services in top Indian cities