Top 4 Outsourcing Accounting and Bookkeeping Service Providers in India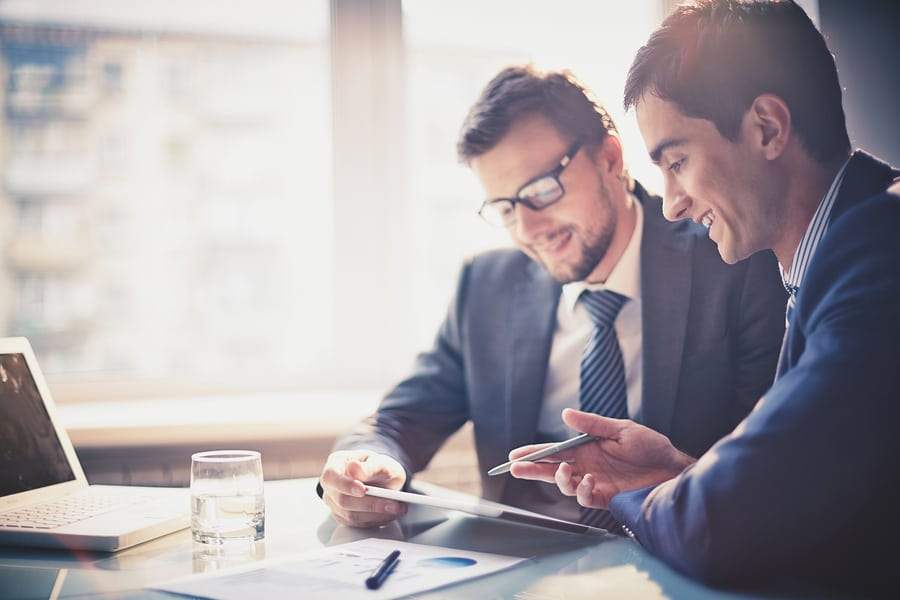 If we go a decade back, outsourcing was a privilege only enjoyed by some of the biggest corporations. They were the ones who first realized how easily they could increase the quality of their operations and reduce cost by outsourcing accounting and bookkeeping services, a non-core business function. Today the same advantages of higher quality and lower cost are available to midsize and small businesses. Except some of the crucial aspects like budgeting, follow up on collections and inventory verification, all other possible F&A activities can be easily outsourced.
Benefits of Outsourcing Accounting and Bookkeeping Services
"By outsourcing your accounting operations to a professional accounting firm, you're effectively hiring a team of experts. Professional accountants know the tax codes and laws backwards and forwards—it's their job. They work around the clock for your business by keeping up with the latest tax information, affording you full-time coverage for only part-time pay. Staffing options are considered and executed per task, so you'll only have the most experienced and qualified individuals on your side, right where you need them." – Business2Community
Image courtesy:accountinglane.com
Outsourcing accounting and bookkeeping services is a growing trend in the global marketplace. And why would it not be so? With numerous benefits to offer outsourced accounting services can help small businesses and startups grow and flourish.
Outsourcing accounting and bookkeeping services can benefit your small business by –
Letting you focus on your business priorities by taking care of your non-core accounting functions
Making your finance and accounting process streamlined
Providing you with regular updates and thorough reports
Saving on HR cost
Keeping track of costs and budget
Providing you advantage of the best accounting software
Offering you with customized solutions
Benefiting your business with expertise of qualified CAs
Giving you the advantage of zero errors, as they are completely liable
Outsourcing accounting and bookkeeping service providers are also well-versed with regulatory statutes. Want more, you have the added benefit of choosing to fire them whenever dissatisfaction arises!
"Many companies don't realize going in that they manage an outsourced provider more stringently than their in-house resources were managed," says Jag Dalal, managing director of thought leadership at the International Association of Outsourcing Professionals (IAOP).
Image courtesy:ejoggingstrollersreviews.com
The Best Outsourcing Accounting and Bookkeeping Companies in India
When it comes to building a new outsourcing relationship the biggest dilemma is to choose the best and most suitable vendor for your business. We are here to help. Looking at factors like past performance, required skill sets, technology used and credibility, we have listed here the best four outsourcing accounting and bookkeeping service providers in India.
1) Finsmart Solutions
Finsmart Solutions is in operations since 2007. Under outsourcing accounting and bookkeeping services, Finsmart covers monthly accounting entries, bank reconciliation, statutory dues calculation and payment, statutory compliance, monthly book closures and monthly management reports. It works as a 'Virtual Accountant' providing support in other areas like record maintenance, advice on accounting process and controls, providing necessary information and details to auditors and attending to auditor queries. Finsmart also provides 'onsite' accounting services wherein its personnel visits client's office at a predefined frequency to manage accounting tasks. This eliminates the need of transferring official records from client's offices to their office.
2) Radisson Consulting
Radisson Consulting is a trusted name in Indian market. Promoted by highly qualified professionals with proven track record, Radisson Consulting majorly focuses on consulting disciplines and compliance services which it deploys to assists its clients in developing and expanding their businesses. Radisson Consulting provides premium services in tax, regulatory, assurance, corporate finance and real estate advisory.
3) Adventus Business Services
Adventus Business Services offers bookkeeping services that are focused at helping customers with the management, accounting and tax preparation needs thereby reducing their finance and accounts operating costs. Adventus covers the entire scope of bookkeeping right from set-up, support, maintenance and consultancy through their professional and personalized services; offering quick turnaround time and quality standards. Founded on Big 4 experience, the F&A team at Adventus Business Services delivers the full suite of F&A services, from transaction processing to decision-support analytics and risk management. They have taken up and accomplished projects for companies like Punj Lloyd, Emerald Group Publishing, NPCL, BMW, Hilux Autoelectric and Benetton.
4) CA Matters Online
CA Matters Online provides business outsourcing activities to businesses all across India. When it comes to outsourcing accounting and bookkeeping, CA Matters Online offers services like monthly book-keeping, tax compliance, audit and assurance, internal audits, payroll management and corporate law compliance. The firm also provides e-mudhra driven Digital Signatures with Trust-key USB tokens at competitive prices. With CA Matters Online, clients can access their accounts 24X7 with customized MIS reports available every quarter. They provide customized solutions according to clients' needs and offer different packages to start-ups in the first two years of their operations.
Letting your small business grow…
Several big and small businesses are already reaping benefits of outsourcing accounting and bookkeeping services to professional service providers. Outsourcing your accounting and bookkeeping tasks is a great way to gain complete, full-time knowledge on your F&A process without having to pay for it around the clock. Your work becomes much easier, smooth and effective by putting your accounts into the hands of a highly experienced accounting outsourcing company that understands the best practices and knows how to properly staff for certain tasks.
 Image courtesy:Kinum.com
Connect with Service Provider
Get connected within 24 hours to pre-screened, trustworthy and small business friendly service providers for Services in top Indian cities