Top 10 Web design Companies for Small Business In India
Start ups and small businesses must be careful to select the right company for their project. For many firms the best web design agency that can allow the entrepreneurial ideas to flourish. On the other hand an incompetent start-up web development company can mean failure!
No matter what kind of business you are in and no matter how large or small that business is, chances are that at some point you will come to a time when you need to contact a creative web design agency. Whether you are looking to put together a brochure or design a pamphlet, looking for someone to help you get creative and efficient web design  an web design firm can help you in your business ventures.
SME Joinup has has created the following list with the best web design agencies for the small business in India that will help you make the best decisions for your own company.
Innoapps – Hyderabad
​INNO APPS INDIA is an international IT services company, specializing in mobility, cloud enabled solutions and services for various enterprises. Their proven and readily available solution stack enables enterprises with time-to-market advantage and platform independence. Their cloud-ready solutions enable enterprises to rapidly deploy services with ease and at low cost of ownership.
Apart from web design, Innoapps also provide mobile apps service.
They are admired by our customers, recognized as reliable partner for providing solutions and applications across all leading mobile platforms. Their customers are large and small enterprises, in a wide range of different industries, appreciate the benefits of our services and solutions. They engage flexibly with our customers providing time and cost leverage through our proven delivery models.
INNO APPS INDIA is an entity of INNO Group with offices in Finland, India and USA. INNO Group is a privately held company led by highly experienced professionals with global experience.
SME Joinup recommends Innoapps because the agency is known for being very professional with their clients and rising to the demands of every web design task.
 Techworld Infotech Software Solutions – Rajkot,Gujarat
Techworld has the capability to delight every customer. They are the best IT company in rajkot. They work very hard but smart in constantly improving their processes, they deliver quality products to their customers.
They will increase the value of their company and their global portfolio of diversified brands by exceeding customers' expectations and achieving market leadership and operating excellence in every segment of their company.
To read their latest updates, click here.
Other than web design, it offers:
Web development
Android Application
Customized Software
SEO
Digital Marketing
Website maintenance
The company has been founded in 2013 and is based out of Rajkot.
SME Joinup highly recommends Techworld as it has the capability to delight every customer. TheY are the best IT company in Rajkot- Gujarat. The team works very hard and constantly improving their processes, delivering quality products to the customers.
   Zillion – Gurgaon
Zillion.io is rapidly growing company of Mobile, Web and Analytics experts. Their core services help clients turning their ideas into reality. In a span of only 2 years, they have become soul IT partner of more than 20 clients including MNCs, SMEs, and startups.
Their approach to software development is built around the principles of agile methodologies SCRUM in particular. They develop software in short bi-weekly or monthly iterations and communicate with project stakeholders regularly to keep everyone in the loop. If you prefer a different methodology, they are always open for discussion and ready to embrace it.
SME Joinup recommneds Zillion as their crew of web design talents has a lot of knowledge among its collection of minds, and it provides stellar websites for a broad list of clientele.
    Wpoets – Pune
Based in Pune, WPoets is a WordPress development shop that eats, breathes and lives WordPress. Founded on the manifesto that code is poetry, they decided some time ago to focus only on WordPress because 22% of the web and 50 million users surely cannot be wrong.
To read their blog section, click here
Managed by people who live and breathe the web, they know what works and what doesn't. They care about web standards and good design. They are not into chasing the competition or trying to be the cheapest or the biggest; they just want to create great stuff that works and have fun while doing it.
WPoets was founded in 2009 and is headed by Amit Kumar singh and Savita Soni.
Whether your need hosting for your blog, custom templates , any unique feature or plugin , the company can handle all with ease.
Testimonials from the clients:
I have been dealing with WPoets from last few months and the experience has been very positive . I had some complex and detailed application to be built and WPoets is helping me to build it with WordPress . I have found them to be proactive and helpful at all the stages.
Manish Chauhan, Founder and Chief blogger at Jagoinvester.
 Virtue Techsoft- Pune
Virtue TechSoft thinks about custom made solutions. Small businesses, big conglomerates, whatever your size, they have the technology to make your business soar to greater heights. The secret to bringing conformist state-of-the art technology to enhance your business is to make the technology work for you.
To get their latest updates, click here.
Once you have a tailor made system that harmonizes all your business processes, you have a winning solution. They are your choice facilitators, your one stop solution shop for leading edge technology that works for you. With them, you are able to relax and let us turn your ideas into business solutions that keep you ahead of the pack.
Why SME Joinup recommends Virtue Tech Solutions because, with this worldwide reach, they have knowledge of how different economies work, the standards and default requirements that each client requires and with this they are able to fuse your current technology with new ideas to come up with a solution that is tailor made for you and at the size of your pocket.
Established in the year 2015, Click n Join is here with a mission to enhance the value of your Brand and reach out to your customers in today's modern era of digitization which is now also known to us as Digital Marketing. Good business needs strong introduction.
They are here to serve from emerging to established brands in various industries. They aim to design and redesign your Brand by creating a memorable website just for you and your audiences with an emotional connection in every click they experience on your website.
  Hapzen -New Delhi
Hapzen Infoserv Private Limited is an Indian leader in IT Outsourcing services. They provide best of class technological and business services to the clients spread across the India. Their service offerings Domains Registration, Web Designing, Content Management System, Web Hosting, Recharge API Solutions, E-Commerce Portal, Vortal Development ,MLM Software Solution, Search Engine Optimization , Air- Ticketing Solutions, Hotel Booking API,, SMS Get way API, Payment Gate Way Integration , API Integration, Mobile – Web Integration, Business IT Solutions etc.
Their client list include names like:
Hap Money, Oasis Corporation, WOW Money, Mr. Gelato, Extreme Adventure
SME Joinup recommends Hapzen because their services have always surpass the client's expectations and provide value to their businesses. Hapzen is proficiently administered by highly qualified executive team with huge experience and advanced skills.
 Click n Join – Mumbai
Established in the year 2015, Click n Join is here with a mission to enhance the value of your Brand and reach out to your customers in today's modern era of digitization which is now also known to us as Digital Marketing. Good business needs strong introduction.
They are here to serve from emerging to established brands in various industries. They aim to design and redesign your Brand by creating a memorable website just for you and your audiences with an emotional connection in every click they experience on your website.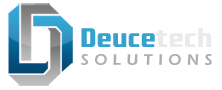 Deucetech Solutions – Bengaluru
Deucetech Solutions is a creative website design, website development and consulting company, based in Silicon Valley of India – Bangalore. Deucetech provides a wide range of business web services to meet immediate and future needs of organizations globally. It is the perfect combination of creativity & credibility. Deucetech is happy to offer you, Internet presence that reflects your ideas in your web site & meets your objective thoughts by capturing biz world.
Deucetech Solutions has created countless successful, user-friendly, and visually stunning websites and web application interfaces since 2010 for individuals, small, medium, and large businesses, and non-profit organizations. They have also created eye-catching, fast-loading web graphics, beautiful and easy-to-use custom templates for those who wish to build their own websites, while they provided consulting and training to individuals and businesses.
SME Joinup suggest Deucetech Solutions for your any web design concerns as their team constantly strive to go the extra mile for our clients and become the best player in the web design and web development industry.
  Tech Go India- New Delhi
TechGoIndia is a digital service provider which strives to deliver distinct and efficient result-oriented Web and Mobile Services to its clients. They believe in providing flexible, compatible, interactive and convenient website to their client – A corporate website that stands out in design and is easy to navigate through.
TechGoIndia's web solutions cover PHP development, Wordpress Development, Joomla Development, ASP.Net Development, Java Development, HTML 5 Development and CMS. Under creative solutions they offer Logo design, Graphic Design, Custom Web design, Responsive Mobile Website, Mobile App Design, Brochure Design and Corporate Branding. TechGoIndia has created some really creative websites for Verite News, Howzzatt Mobile App, Verize Global, Wee Sync, Taj Heights, and Joginder Nursery.
SME Joinup recommends TechgoIndia as one of the leading web design provider to the small business India. These pros have provided great, modern, responsive sites for known brands and brands that will be widely known one day.
   Sadyogi- Bhubneshwar
Sadyogi Technology Services Private Limited is a leading provider of Web Design, development and Mobile Applications.
They have developed a client base that includes many of the world's prominent business organisation and information services companies, as well as leading enterprises in information-intensive industries such as aerospace, defense, financial services, government, healthcare, high technology, insurance, intelligence, manufacturing etc.
It is headquartered in Orissa and was started in the year 2013.
To build upon a reputation of being one of the most innovative IT Solution and Service provider. They believe in doing their work in the most efficient way with robust and structured methodology, with gradual evolution from hard-work to smart- work culture, at client's end also.
Connect with Service Provider
Get connected within 24 hours to pre-screened, trustworthy and small business friendly service providers for Services in top Indian cities