Top 10 HRMS / HRIS for Small Business in India
HRMS – Human Resource Management System is an important tool for any company, whatever size. An HRMS system is really important element that helps you make a better decision.  It allows the company to keep track of all its employees and information about them. It benefits company by letting it track the performances, and employee demographics.
Why HRMS Is Important? Here are some of the most common reasons for using an HRMS:
Improved data management. An HRMS can manage all employee data as well as information on benefits, such as enrollment and status changes.
Employee self service. An HRMS enables employees to update personal data without having to involve HR for simple tasks. This frees up the time of HR professionals for more strategic functions.
Central storage. Because data is stored in one place, this means reporting can be more efficient. It makes access of compliance records simple. It also means there is a central location for documents such as employee handbooks, procedures and safety guidelines.
Fewer systems to manage. Many companies choose to create complete HRMS integration with payroll, other company financial software, accounting systems, ERP systems, company intranets, and other online programs.
Employee development. HRMS systems can be used to implement and track employee development programs.
On-demand reporting. Customized executive and management reporting can be done "on the fly." For example, a manager might want to look up employment data by location, and could do so without having to contact HR. Managers can access the information timely as it pertains to employee development, performance improvement, and wage detail as appropriate.
What are the common functions of HRMS and how do they relate to the small businesses?
Training of employees: Even in a small business, new employees need to be trained and trained well. The HR team is often charged with developing a training program that will quickly and thoroughly prepare new hires for their job responsibilities.
Providing employees with incentives and rewards: In a business of any size, rewards and remuneration obviously cannot be handed out at random. For small businesses, it's even more critical that any financial incentives be developed and planned in order to spend wisely and avoid any employee discontent.
Verifying the business' staffing requirements: Many businesses start small, with the intention of eventually growing in size. Senior Human resource personnel need to be able to verify what type and amount of personnel is required and design a method for finding the best candidates.
Retaining talent through best practices: It's critical for small businesses to be on par with their competitors in the field so that their employees are not tempted to look elsewhere.
Long Term Benefits of Implementing HRMS/HRIS System Implementing an HRMS/HRIS  system can enable you to meet your current goals – but what about the future? Looking ahead 10-15 years down the road, how will implementing HRMS have changed your business?Leaping ahead in time here are 4 key areas where an HRMS system will have provided long-term benefits:
HRMS / HRIS provides groundwork of employee data
How many companies currently set-up employees manually in multiple systems? By implementing an HRMS system, the HRMS system becomes the cornerstone for process efficiencies and enhancements. In the future, HRMS systems are the main resource for employee-related data. Dual-entry is a thing of the past.
HRMS/HRIS offers strategic insights into your workforce
With an HRMS system, you can get answers to many questions, such as who was promoted from within, what skills or training made that promotion happen? An HRMS will provide the data needed over time to create a profile of past successful employee profiles.
HRMS will provide cost and time savings
In the next 10-15 years, we will see increased progress in employees and managers being open to new technologies, as more functionality is being brought into this area. The expectation is that both employees and managers will become savvier in HR data, processes and procedures.
  HRMS will provide complete and international data set
Does your company have an international workforce? Many organizations are now recognizing that an HRMS needs to meet the needs of global companies. In 10-15 years, you'll need to have a complete dataset on your international employees as HRMS vendors, like InfinityHR, continue to improve offerings in this area.
Over the years, human resource management methods and techniques have continued to grow and change, and now the HRMS software are available that offers businesses a cornucopia of HRM options.
SME Joinup have listed 5 top recommended HRMS options for you to choose from: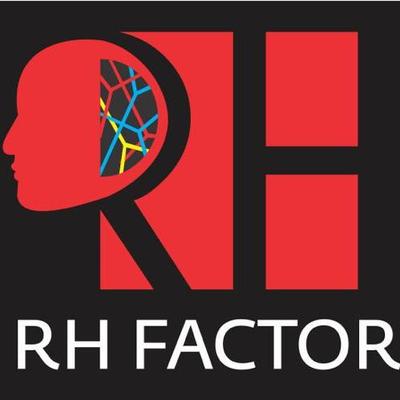 RH Factor- HRMS service provider from Mumbai
SME Joinup strongly believes in RH factor's HRMS services, as it helps HR of a company Retain their current employees first and then recruit from outside, manage their employees by implementing cutting edge HR delivery models. RH Factor adds a higher level of certainty for the clients when dealing with employee-affecting decisions. The HRMS solutions offered by RH Factor are:
Covering all modules from recruitment to separation
Payroll software along with other HR Ops solutions
Other than HRMS services, RH Factor offers services like:
HR consulting services
Psychometric analysis/testing solutions
Events and PR services solutions
Organizational consulting solutions
 Opportune Technologies – HRMS Service provider from Mumbai
Opportune can help you get to the next level in Human Capital Management. They  offer cloud based enterprise HRMS Solution on SaaS model. Our web based HRMS solution can be used as a platform for HR workflows, HR outsourcing, Employee self service [ESS] & payroll processing. Recruitment to payroll, employee life cycle to advanced MIS and Employees behavioral pattern to Analytics we cover it all. You can ask for the demo, and you will instantly know the answers to your questions that are taken care of. What Opportune Technologies's customers have to say:
For a dynamic multi location multi user interface requirement of Secure Parking Solutions, HRIS software we took from Opportune fits just right for requirement we were looking" – Vaibhava Mahamunkar, Senior Manager – Human Resources
"Consulted Opportune on various HR functions and found them to be highly professional and valuable"- Shyam Menon, Sr. Manager, Next Services
The services offered by Opportune Technologies include:
HRMS Software
Leave management
Talent acquisition
Payroll software
HRMS on Cloud
Time & Attendance Management
Opportune Technologies client list includes names like Next Services, Raymonds, FDC Pharma, SOLO Inc., Onida, Capegemini, HCL Comnet, 3I Infotech, HCL Technologies. Why SME Joinup recommends Opportune Technologies is because they have an extensive experience in automating HR process. Their experts understand the human needs of the workforce, bottlenecks in processes and then convert it into technology solution.
 Zing HR- HRMS service provider from Mumbai
ZingHR is pre-configured to meet the various scenarios for your industry and provide a comprehensive solution to your entire organization's need. With scalable modules, our cloud solutions give you a veritable dashboard of all employee activities.
To read their case studies, click here. SME Joinup have worked with Zing HR and believes that it combines combines technology with effortless on-the-Cloud solutions in almost every area in the life cycle of Human Capital Management. Covering the entire spectrum from Recruitment to Separation, Hire-to-Retire Processes, Zing HR provides easy integration with existing systems and faster deployments, supported with the best-in-class security platforms and a multi-tenant architecture. ZingHR deployments allow you to scale irrespective of geographies.
 HR Footprints service provider from Hyderabad An individual passion that was ignited several years ago grew in strength and finally took the shape of a private limited company on August 1, 2006. Thus was the birth of HR Footprints Management Services Pvt Ltd. The company understands how information technology can be leveraged in offering better HR solutions. SME Joinup believes that HR Footprint focuses more on understanding the business of their client and align their services accordingly. It takes an integrated approach to HR services and therefore offers diverse expertise under one roof.
 Zeta Software – HRMS service provider from Kochi
Zeta Softwares provides the leading HR software, Zeta HRMS, with best–in–class service and support, creating theultimate HRMS user experience. Their next–generation HRMS offers unmatched breadth and depth of functionality to manage your workforce from applicant to retiree. The most comprehensive feature that can be found in ZETA HRMS is the core functionality.
To view their presentations, click here… Their client list include names like BCG, AON, Almoayed Group, Ahmed Khalil Al- Baker Group,  Chicago, Blossom Inners, Dubizzle, CESCO, Dubai Insurance Company. To view their work videos, click here. SME Joinup recommends Zeta Software for implementation of HRMS system because it is leading supplier of business management software and solutions to SMEs. It has the most satisfied and active customers in the industry and said to be the most admired employer in the HRMS segment.
Add your voice in support of HRMS Software for your business….
HRMS Software is one of the most valuable thing that you can have for your organization. So, what is the wait for??? Fill in the form with your information and we will get you connected to the top recommended HRMS software service providers for small businesses of India.
Image source: zenefits.com, sage.com
Connect with Service Provider
Get connected within 24 hours to pre-screened, trustworthy and small business friendly service providers for Services in top Indian cities