Factors To Keep In Mind While Choosing Business Plan Writing Services In Pune & Mumbai
The demand for business plan writing services in Pune and Mumbai is increasing due to a rise in the entrepreneurial eco-system. One of the important aspects of an entrepreneur's journey is building a business plan. Whether it is being built to gain more clarity on the concept and plan various scenarios, or for raising investments, a business plan will serve all the objectives.
However, most of the entrepreneurs are usually people who have expertise in technology or marketing. Thus, most of them lack skills in building a successful business plan. This is where a professional business plan writing service will come handy.
Taking services of a project report writer isn't as simple as hiring an outsourcing partner. Often, the business plan writer ends up in providing business plan and model guidance. And thus, the quality, skills, experience and technical knowledge of the writer matter the most. A business plan writing service provider comprises of a team of experts that take an entrepreneur's plan of the idea and numbers, and combine both with their own research in order to produce a professional business plan.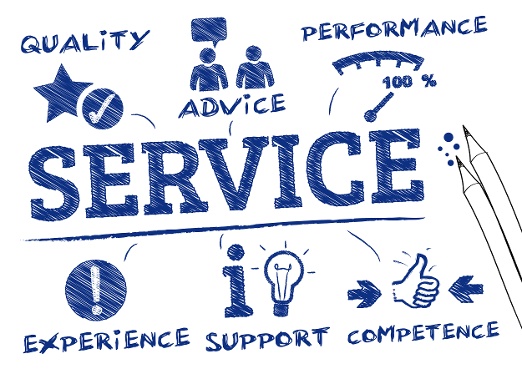 Nonetheless, business plan writers don't merely reformat an entrepreneur's pre-planned numbers and put them into a business plan. Neither, they provide a service which challenges an entrepreneur from every angle. Wise business plan writing service providers strike a balance of holding to the entrepreneur's idea, also improving them accordingly where the experts see a fit. Following are the factors that an entrepreneur must check before hiring business plan writing services in Pune & Mumbai.
Package offering
In most of the cases, business plans are created to raise investments. But apart from that, there are various other reasons like creating a plan for hiring purpose, various planning scenarios or while plotting against the competitors. Depending upon the objective of writing a business plan, an experienced writer should be empanelled. Also, the writer should be evaluated on their complete offering.
Certain writers provide advice and consulting along with business plan creation, other merely edit a business plan written by the entrepreneurs and few provide a hybrid service. Few service providers also help with a growth implementation strategy which can include creating websites, generating business leads, managing marketing campaigns etc. Since the service provider understands the business concept and the entrepreneurs, it may make sense to utilize their other offerings as well if they are suitably charged.
Cost effectiveness and result oriented
For entrepreneurs, time is money and a writer should be able to deliver the best quality at the most competitive cost. Entrepreneurs have access to limited financial sources when they start with their journey and it is important to use those funds wisely. A business plan writing service provider should be able to write and research on the plan so that the entrepreneur can focus on launching and growing the business. At the same time, it is important to select a service provider which offers a complete end-to-end solution which includes research, advising and recommending and the creation of a plan to launch the business. Such service becomes completely useful for the entrepreneur in the long run.
Experienced writer
A good business plan writer has relevant work experience in the broad range of business. The service providers should either have been an entrepreneur or senior manager in a company where they have built business plans earlier. It's the accumulated business experience and knowledge that makes a writer valuable. Usually, a good business plan writer is experienced in a number of different types of industries or businesses while also possessing specific domain knowledge. A business plan writer shouldn't be selected on their qualifications only but also on the basis of a broad and specific business experience.
Customized plans and not template users
There are various business plan developing tools available online. However, a business plan writer must be able to customize the plan as per the entrepreneur's vision and the domain they operate in. A template-based approach may overlook many interesting aspects that can be included in a business plan. This may involve using case scenarios, unique processes and supporting content. The presentation of a business plan is also one of the biggest evaluation factors and the writer must suggest innovative ways present the plan to potential investors or collaborators.
Proximity of the business plan writing services in Pune & Mumbai to the entrepreneur
It is important to choose a business plan writer who is available in the same location as the entrepreneur. This can be debated at length on the grounds of sophisticated technology usage like video conferencing or Skype, however, usually, it gets challenging for entrepreneurs to communicate their ideas or express their views. In such cases, a face-to-face meeting regular meeting can facilitate brainstorming, feedback and necessary changes to the plans. Additionally, in such cases, the business plan writers can also work out of the entrepreneur's office and consult them as per their doubts or requirements.
Business plan building process
While outsourcing to a professional business plan writer it is also imperative to understand their process. It is recommended to choose a service provider which can keep sharing intermediate updates and clarifications so as to complete the assignment in time. Also, both the strategic and financial plan of a business plan are interdependent of each other and will be required to be prepared simultaneously.
Certain writers start with an open-ended questionnaire format and few others get in details to map out the business and recommended changes to the core business model. Also, since the business environment is dynamic the entire plan may require a change in the business model or plans mid-way and a writer must be able to acknowledge the fact and make necessary changes.
Conclusion
Starting a new enterprise is always hard, however, at the same time, it can be extremely rewarding. The way to push through and make a new success is by having a clarity. Hiring a business plan writing service in Pune & Mumbai who are located at a close proximity will help entrepreneurs to build a plan faster. Hiring a professional project report writers involves recruiting someone who understands the entrepreneur's business and can add value by including a strategic plan.
A general writer won't be able to build such a plan and serve this need. The writers need to have complete clarity on the business concepts, expectations, and the plan of the entrepreneurs and the knowledge of the business environment. As an entrepreneur, one may have to meet and interview a lot of writers prior to making a decision of whom to work with. It's important to clarify the above points to receive the most out of the business plan writer.
Connect with Service Provider
Get connected within 24 hours to pre-screened, trustworthy and small business friendly service providers for Services in top Indian cities