Top 8 Tips To Boost Twitter Engagement That Helps Notice Your Business
When we tweet, we expect replies…retweets… likes and increasing twitter engagement.  These all shows that people/ followers are interested in your what you are tweeting and sharing. However; not every businesses is fortunate to boost their twitter engagments, irrespective of what not they have tried and failed.
However, with only 280 characters to make an impression, Twitter requires a great deal of skill to establish your company as an industry leader.
Few Twitter Engagement Facts To Know
Below are some of the general stats/facts you should know:
15% of Twitter users will unfollow a brand within 3 weeks if a brand hasn't made a strong enough effort to keep them engaged early, such as by posting content relevant to them or engaging with them.\
As of July 2015, Twitter's active engagement rate was 300 people engaging out of one million followers. By September, this number had fallen to .027%.
Out of all of Twitter's active users, about 27% use the platform at least once a day.
49% of Twitter's monthly users are following brands, compared to 16% of all combined social network users who follow brands.
19% of users on Twitter will seek customer support there.
Visual content (images, infographics, and videos) get more engagement on average.
In this blog ….we'll help you discover top 5 tips to increase your Twitter engagement
Twitter has evolved as one of the most popular and most versatile social networks for businesses to communicate with their audience. The fact that Twitter keeps adding cool, new features every now and then makes things even more interesting for marketers and brand managers.
Let's Get To The Basics First – What Do You Understand By  Twitter Engagement?
Twitter engagement is when someone engages with the content that you post. There are multiple different ways customers can interact with your content, including:
Liking your tweet
Re-tweeting your tweet
Responding to your tweet
Mentioning you in a separate tweet
Clicking your link (though some marketers categorize this purely under CTR and not engagements.
This engagement, therefore, is one of the main purposes for posting on Twitter at all —to send interested, engaged traffic to your site.
1.Write Short But Provocative/Interesting Tweets
Shorter interesting tweets with around 110 characters get 20% higher engagement, and there's a reason for that. When you leave room in a tweet, it makes it easier for people to re-tweet you and add their own commentary.
If you are using all 280 characters in your tweet, your followers will need to edit your tweets before they can add in theirs and retweet. And, that's not cool. People are lazy. Tweets that need extensive editing work simply get fewer retweets. Ideally, you should limit your tweets to between 80–110 characters.
2.  Share Info Through Images/ Visual Graphics
Twitter's rich Tweets give you higher levels of engagement for images and videos e.g., Vine videos. You can get a 150% increase in retweets just by including images.In-stream images aren't anything new, but few users are making the most of the feature.
It's a lot easier to pop a few words into a tweet than to use images. However, if it's engagement you want, you can't afford to ignore the data.
3. Using Hashtags
Hashtags double your engagement rate—they are their own implicit call to action. Plus, they create higher visibility on Twitter.Tweets that use more than two hashtags have a 17% drop in engagement. You don't want that to happen.
Stay in tune with trending or industry-specific hashtags to make sure you're cashing in on a valuable source of engagement.
4. Using Strong Call To Action
Words like please retweet, help, follow and how to are focused on the reader of the tweet rather than on the sender of the tweet.
Your followers are much more likely to interact if they are the focus on your tweet and you're clearly asking for an action.
5.  Tweet Thrice A Day
There is a mistaken belief that the more you tweet, the more ROI you'll get from Twitter.
Actually, tweeting too often can result in very poor engagement. This is particularly true for brands, which need to be careful about coming on too strong with their marketing.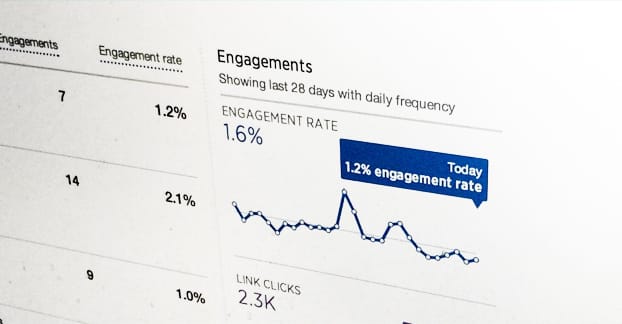 To up your engagement, constrain your tweeting. While you should actively respond to DMs and @s, you don't need to spew forth multiple tweets all day long. As always, be sure to test this out on your own. Start at an "optimal" number and try increasing it, and see if you have any drop in engagement on those days or weeks. Try dropping it, and measure likewise. You'll dial in the perfect frequency over time. However, be aware that frequency is also going to be a little variable.
6. Create Twitter Polls To Engage Your Customers/Readers
People are often willing to provide you their opinion—and this is especially true on social media networks. Twitter polls are a great way to engage your followers and obtain valuable information about your customer base.
It also shows your followers that you care about their opinions, which in turn helps to build trust and loyalty, further strengthening your brand identity and reputation.
7. Participate In Twitter Chat To Promote Your Brand/Products & Services
A great way to build engagement for your brand is to communicate with people who are interested in similar products or topics. Instead of posting Tweets or sending direct messages, you can have conversations using Twitter chats.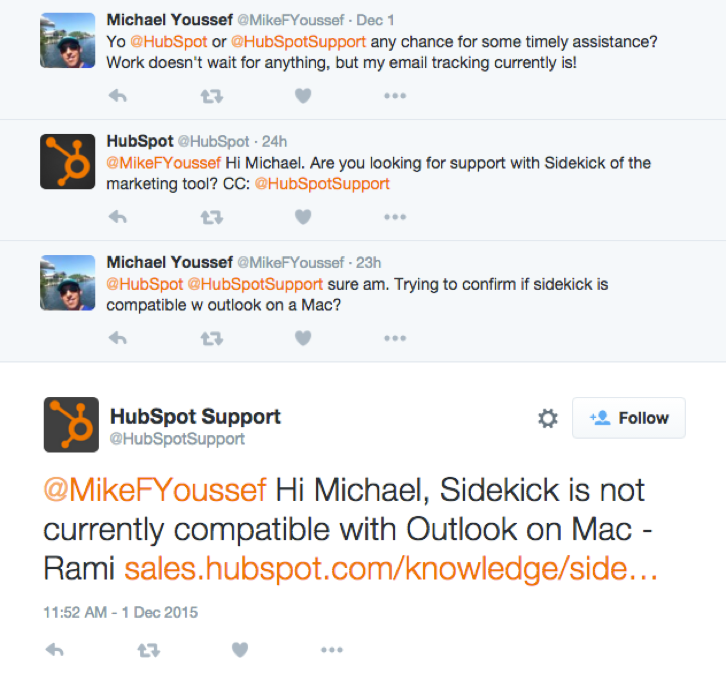 image source
What is a Twitter chat? It's a conversation around one unique hashtag. This hashtag allows you to follow the discussion and participate in it. Twitter chats are usually recurring and on specific topics to regularly connect people with these interests.
8. Pin Tweets To Increase Re-tweeting 
Do you have an awesome Tweet you want all of your followers to see? You can pin tweets to your profile that will remain on the top of your page until you removed the pin.
It's a simple tactic with big results to boost engagement. Just select the tweet you want pinned, click the "…" icon, and then click Pin to your profile page.
Connect with Service Provider
Get connected within 24 hours to pre-screened, trustworthy and small business friendly service providers for Services in top Indian cities