Strategic Advantage of Online CRM for Small Business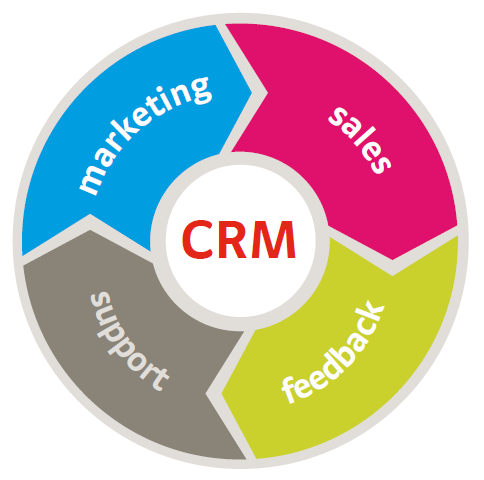 Source: superoffice.com
I am sure many of you must have heard of Cloud, hosted application or SaaS; however online CRM software must be something that you are not  familiar with. Before beginning, let us know what exactly is online CRM software?
Web-based CRM is a software solution to manage business relationships where there is no hardware or software located on the customer's premises. The software is hosted on a range of servers in data centres that are maintained and managed by a third party. The application is accessed through a web interface and not loaded on local PC's or Laptops. The service is charged on a monthly fee or annual rental based on the number of users using the system. You may see many terms used to describe on-line CRM – The most commonly used are: Hosted CRM, On line CRM, On-demand CRM, On-line CRM and SaaS (Software as a Service) CRM. Despite all of the different names they all work around a similar concept…To read more Click Here
Why small business need web-based CRM software?
As per the finding of Trackvia, Online CRM software
Boosts the revenue of sales agent by 41%
retains customer by 27%
Reduces sales and marketing cost by 23%
A report by Forrester Research titled, "The ROI of Online Customer Service Communities," helps to understand this topic in deep. Natalie Petouhoff, senior research analyst at Forrester and also the report author , says "It seems to me that if you look at the community, at what customers are saying, everything you ever want to know about the company to make it better is there," she insists. "That has to provide value."
"You wouldn't think 'customer service' when we went down this path," she says. "But because the ideas are in the community, interdepartmental collaboration can take place with them. As a result, customer service has an opportunity to step up to the plate and be an extremely valuable executive player."
"People are always questioning and saying they don't have the money for this," Petouhoff says. "If you look at the actual costs for conventional customer service applications, [enterprise resource planning], CRM…it's usually between a half million to $10 million in addition to implementation. When you look at a software-as-a-service community deployment, you're looking, at the most — including people, process, and technology — a half million dollars."
"There is fear that employees are going to say [some]thing that embarrass[es] the company or get it in trouble," she adds. "One of the key things is that you need to make sure when you take ownership of this initiative to invite all the key stakeholders to the table. This is not something you need to invent for yourself. There are more than 100 companies that have done this, and worked through issues with legal, corporate, public relations." In the end, she says, "community vendors have the best practices."
So, are you planning to implement web CRM tool for your organization. Please go ahead, why? Here is your answer!
Strategic Advantage of Online CRM for Small Business
Using online CRM is possible from anywhere. Whether you are travelling or at home, your business need not stop. You can access any data from any remote place and keep a track on your business activities
You would have an online back up. Using web-based CRM tools

,

you need not worry about server failure or system glitch. You may access the data anywhere through a web based host
Online CRM software is secure. People use internet for numerous purpose such as buying products, paying bills, exams and others. Hence, there is lot of crucial data flowing online. Using web CRM software form reputed firm will keep your business related data safe
Using online CRM software from a reputed firms such as SalesBabu is important to keep your data secure. SalesBabu provides best Online CRM software that tracks and monitors each and every activity of sales department. The online CRM solutions by the company helps in managing details such as leads, measure abandonment and close rate. Implementing web CRM of the company will support organization too devise and implement effective sales strategies.Guides sales team to adopt a focused approach to achieve sales target. SalesBabu CRM enables you to categorize customers with all possible criteria. Can register date wise sales, region, sales details of products to never miss an opportunity.
The services of SalesBabu was also covered in the Economic Times. Here is an extract
SALESABU online CRM is a unique sales management tool to aid the business Process payroll to finance. On SalesBabu Platform, SMEs can do aProPerresource planning with optimized sales forecasting, purchase planning and production management with Payables 'and receivables to streamline their process and be better equipped in the market. This is a highly affordable, scalable and flexible solution…Read More
Connect with Service Provider
Get connected within 24 hours to pre-screened, trustworthy and small business friendly service providers for Services in top Indian cities