Should Startup go for Cloud CRM Solutions? Know Yes! or No!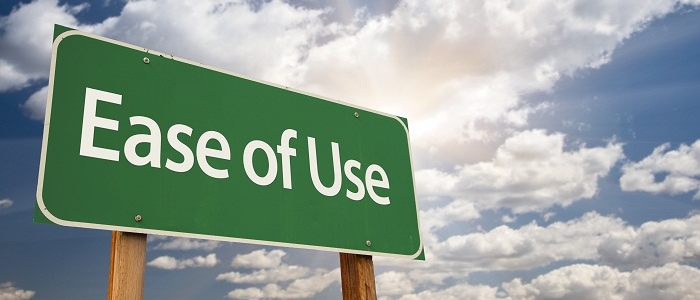 In our previous blogs we have discussed much about how customer relation management can help small business to standardize their business process. In this post we will shed light on what cloud CRM exactly means and how it can be useful for small business.
Cloud CRM stands for "cloud customer relationship management" referring to cloud-based technology that harnessed and streamlines company's data for improving customer service and increasing sales.
"Cloud-based" refers to the technology that is not implemented in tangible IT environment like hard database and only accessible through desktop. Cloud CRM solutions can be delivered online thorough internet and can be accesses by employees anytime.
"The initial go-to market for cloud-based CRM and related technologies were underserved markets, like the SMB[small and medium-sized business] market, where doing a large on-premises implementation didn't make sense," said Arnab Mishra, vice president, products and solutions at Transera.
"Consider the enterprise timeline, the cost to deploy, the time and effort needed to support the environment and uploading upgrades and patches," Mishra said. "Cloud computing provides … significant cost and effort reduction … [in] making technology available in the enterprise."
"Our company needed something lightweight, and integration with the tools and services we already use was extremely important," said Bill Dagiantis, director of client services at ShuttleCloud. "It made sense for us to go with acloud CRM application for the company."
"We have people in global offices that can now connect via a browser and have instant access. We don't have to deal with issues around on-premises routing," he said.
"In the old on-premises world, adding capacity was a big project," Mishra said. "You'd have to add hardware, operating systems, and provision licenses. In the cloud world, scaling up and scaling down is fairly easy, so it's a benefit from both an operational and business perspective."
"Most vendors look at the problem in terms of the layered stack: There's the physical security of the data center, network connectivity and making sure it's secure, and the data is kept in a [Payment Card Industry Data Security Standard]- or HIPAA-compliant repository," Mishra explained.
Of the 200 sales and customer service managers surveyed, two of five believe that cloud computing could dominate CRM services within the next five years. Yet, a majority of 43% still roots for conventional in-house solutions. Every fifth respondent did not venture a prediction on what the future may bring in this area…Read Here
By subscribing to a cloud service there isn't any software to purchase.
Instead of the capital expense of traditional on-premise CRM systems, a cloud subscription is treated as an operational expense.
For organisations where capital expense is frozen this creates greater flexibility for individual departments to finance CRM from their operating budgets. Cloud CRM also avoids the write down of depreciating assets.
With the need for a server installation, Cloud CRM projects are implemented quicker requiring less financial commitment compared to an on-premise implementation.
Once a CRM cloud account is activated you're ready to go – there's no need to separately install software on servers or client PCs.
By short-cutting protracted installations, users can quickly begin personalising the database and start benefiting from CRM to create early successes.
On-premise CRM users need to update their software periodically to preserve compatibility with other technology. If you upgrade one resource it can create a ripple effect that forces multiple systems to be updated.
This can be difficult to predict, and budgeted for, creating problems with cash-flow when unexpected upgrade costs are incurred, or causing productivity problems if upgrades are delayed.
Cloud CRM is easier to budget for as they remove the variable of future upgrade costs. Subscription costs are known in advance and can be budgeted throughout a fixed term in line with user numbers
–
Annual Cloud CRM subscriptions offer more flexibility than traditional software licences so user license numbers to be adjusted as requirements change.
Start small with an initial CRM implementation and easily expand this by involving more teams at a later stage without the internal IT restrictions or other resourcing concerns that can delay in-house implementations.
On-premise licences incur a fixed cost regardless of their usage. In contrast Cloud CRM subscriptions work on a pay as go basis and can be reduced so costs are directly relation to what you actively use.
Definitely company should implement cloud CRM software to increase efficiency.
There are numerous CRM options for small business that can improve the overall business process. For example, Kreato CRM offers highly affordable and efficient CRM solutions for small business. It has a comprehensive CRM software solutions for small business that would help to meet the sales need by channeling data in the database and offering crucial customer data to make sales and marketing decisions.
Kreato has offered useful Cloud CRM software to numerous businesses and has helped to prioritize their sales need. Their fully loaded CRM software for small business helps in lead management by efficiently maintaining the data related to leads.
Owing to the exceptional quality  of cloud CRM solutions, the company was also  featured in the Hindu Business-line
Here is a small part of the article on the company
"Kreato is offered as a 'Software-as-a-Service' (SaaS) on the cloud. It is licensed on a subscription basis, which means that enterprises do not have to invest anything; they just have to pay a monthly fee.
Navrita will manage the cloud infrastructure with regular updates to Kreato. For SME users, it not only frees up precious management time, but also saves on capital expenditure. Kreato helps users manage leads, contacts, sales opportunities, marketing, activities, reports and all type of communications like telephony, SMS and email from a single location."
To read the full article, Please Click Here
Kreato offers one of the best CRM software for small business.
Here is what the customer has to say about the company
"Good CRM at a good Cost. The help & setup videos really clinched the deal. Mainly we were looking to automate & organize our pre-sales process. And with cloud telephony integration, we could easily track responses to our Ad campaigns. Special Thanks to Kreato support team for making it so easy to implement."
Prashant Chopra, Director
To read the full case-study, Click Here
 Other client feedback
"All features in Kreato are amazing, User friendly Interfaces, Customization features, Interactive Dashboards, very good help & support system, SMS sending facility & Work Flow Automation. Choosing Kreato made easier with clear & affordable pricing structure. With Kreato CRM, now we get a clear visibility on our business process, sales and follow-ups."-Madhan Kumaran, CEO
"We needed sophisticated CRM solution to communicate effectively to our clients and manage customer information database. Kreato delivers this and we are happy with the measurable impact on Lead / Enquiry management."-Ashwin Manghat, Marketing Manager
Kreato has long known to be best small business CRM solution provider
Similar to Kreato, Dquip also offers full loaded software to manage lead and increase sales. The company has distinguished list of clients such as Dainik Bhaskar, BCCI, Hindustan Petroleum among others.
SalesBabu is also another good CRM software solution provider. SalesBabu Online CRM Solution records and monitor each activity of a sales team. Manages all details related to leads, measures abandonment and close rate
Connect with Service Provider
Get connected within 24 hours to pre-screened, trustworthy and small business friendly service providers for Services in top Indian cities