Image source: jnettechnologies.com
Introduction of the service
Your company's payroll sucks…. Lot of errors, and penalties have made your entire payroll a big mess. Nothing goes on time whether it is paychecks, time and attendance, leave management …….
Thinking to implement better employee engagement practice??? Also, worried about the data security and access of the same?
Today's employers need to save time and money wherever possible. Payroll on Cloud technology has numerous benefits that not only streamline processes but can increase your company's productivity.
Cloud based payroll software is a great solution for entrepreneurs and business owners on the move, and is no longer viewed as the exception rather than the rule when compared with PC based systems.
Features of Payroll On Cloud
Payroll on Cloud software is seamlessly integrated; so that you can pay your staff and track your finances in one place.
Attendance management
Forms & letters generation
Role based access
Leave and expense management with workflow
Notifications and approvals on email
Alerts and announcements
Featured Vendors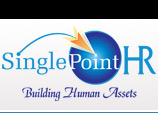 Single Point HR Solutions
Single Point HR Solutions Pvt. Ltd. came into existence in the year 2000 with the mission of "BUILDING HUMAN ASSETS" & to provide "END TO END" HR solutions.It's been serving the top clients from past 15 years as view more
Get Free Quotes
Sum HR
NO BULKY SPREADSHEETS. NO COMPLEX FORMULAS. HR MANAGEMENT AT YOUR FINGER CLICKS. For ages, HR folks have been living in between sheets (spreadsheets, to be precise). When the data gets overwhelming, the formulas get confusing. Whether it's view more
Get Free Quotes
How can we help you?
At SMEJOINUP.com our job is to understand your service requirements in detail with the budget,location preference of vendor and time convenience for you to connect with the shortlisted vendors.
You will not have to discuss the same thing with multiple vendors . Instead you only explain your requirements to the Relationship Manager @ SMEJOINUP and get connected at your convenient time to relevant vendors.
Please fill in as much details as possible to get the right matching vendor
Step 1: Fill in your requirements
Step 2: Our Relationship Manager understands the requirements in detail over a call
Step 3: We connect you to the most relevant vendor at your convenient time
Step 4: If you are not satisfied with the vendor , we connect you to more vendors