Steps To Remove Google Bad Reviews - Save Business From Hitting Hard
So, you got BAD GOOGLE REVIEWS huh??? Now what ?? Is it possible to delete bad google reviews? Getting a bad Google review is a terrible feeling! It hurts even worse when they are fake ones!! And believe it; there are plenty of such who are merrily doing the job of posting fake reviews.
First thing: Do not panic, or try to run away or fight back. The situation will be even worst to deal with it.
Perhaps; it's every entrepreneur's  nightmare—you put your time, blood and sweat into the company you built from scratch, and one day, Whoosh! Your hard-earned reputation is tarnished by one grumpy customer with a chip on their shoulder. Not only that, but positive reviews are part of Google's search algorithm, and it pulls not just Google reviews, but Facebook, Yelp, and other review platforms. That means one disgruntled person depending on how may reviews you have can crash your rankings.
The Challenge Of Dealing With Bad Google Reviews
The challenge is that Google doesn't know who your customers are, and they won't accept "this wasn't a customer" as an acceptable reason to remove a review, since they allow people to use anonymous usernames. In most cases, it's extremely difficult to prove the identity of someone online.
The other challenge is that a person doesn't have to be a customer to be eligible to leave a review. They have to have a "customer experience," which could be anything from trying to call you and getting your voicemail to dropping by your office and just browsing around.
However; the best part is you can remove bad Google remove or edit Google reviews. There's a smile on your face now that you have known the way out.
#1. Do Not Panic Or Lash Out
A bad or fraudulent Google, Facebook, or Yelp review may make you want to give that person a piece of your mind or lash out some rude words. It's extremely important that you don't cross your limits. It's bad for you and your brand.  Understand, bad Google reviews isn't the end of the world—even the established brands have got and they have immacutely coped up with the situation. We'll do the same 
Some research has even indicated that bad reviews increase sales, and there's the time-tested belief that no publicity is bad publicity. So take a deep breath, and proceed how we can fix the problem. 
#2. Evaluate Your Situation
The first problem you need to resolve is if the review is real or fake one. There is no shortage of fake reviews on Google and we all know that. Fraudulent reviews are sometimes left by competitors or even randoms you probably have never met.  
After receiving bad Google reviews, check your records to see if that person really exist, in fact, he/she is a customer. It may turned out that it may not.
If they are your previous customers, look at what they bought. Look at the time frame of service when the transaction happened. Listen to the customer service calls. The more you know about the situation, the better equipped you are to handle it, and prevent it from happening in the future.
#3. Responding To The Negative Reviews Quickly
Taking an immediate action is good, but not in a wrong direction. 
Even if you know the bad review was fake, you need to respond. Why?? We'll tell you how it helps:
Remember, here you are not pacifying the bad reviewer, you are interested in the possibilities in showing how you respond to the customer dissatisfaction.
Regardless of the type of negative reviews you are getting, respond quickly. Prompt action shows your reviewer that you are care for the customers and committed to give good customer service. The majority of people who read your Google reviews are people interested in what you are selling. 
Here; you are not only making your complaining customer happy, but assure future customers that the same issue won't happen again.
If someone left a fraudulent review—i.e. they've never been to your restaurant, used your product, or used your services:
Address the complaint and apologize for the dissatisfaction
State you can't seem to find them in your records as having been a previous customer
Offer them to fix their situation and give them your contact information
Flag or report the review as fraudulent
If someone wasn't satisfied with your service/product:
Address their complaint, and take up the responsibility, even if it's only half-true or 1 % true
Don't make excuses; here you don't have to prove your point 
If there is a legitimate reason why the service/product they received was perceived as sub-par,be honest about it, and assure that there will be no repetation of the mistake
Offer to fix the problem
#4. If It Was A Fake Google Review – You Can Flag Or Dispute It 
Google allows users to flag reviews that are fake hence; you can remove them. How? Follow the step by step process
Open Google Maps and search for your business
Click on all the reviews, and find the one you want to flag or dispute it
Now click on the 3 verticals dots in the upper right corner of the reviews, then click "Flag as inappropriate"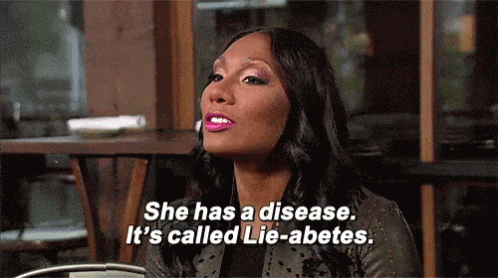 If this step isn't helping you; there are furthermore 2 steps where you can escalate the issue
Call Google and follow-up on your flagged review status – The process to do:
Go to your Google My Business Home Page and at the left hand side bottom of the menu you'll find and option for "Support". Click it
The second step:
Get legal. If the review can be counted as slander and false, you DO have an option to fill out a Google form for a legal removal request. The requirements for these are pretty high,  you may require contacting a legal professional before you take this route.
#5. Rectify Negative Google Reviews Even It Is Hard Work
When you do not work on improving your bad Google reviews; and they are piling up it's not them—it's you. Yes, there are cases when an angry reviews isn't really about you or the company at all—maybe the customer just had a bad day. Therefore; they are to be handled even though it is taking time.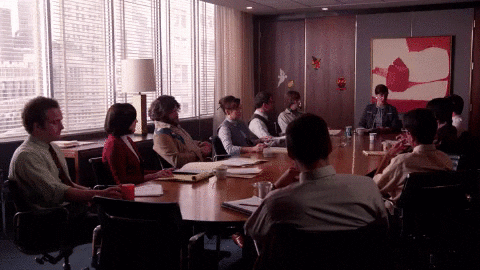 You need to make a solid effort to fix those negative vibes.Whether that means better customer service representative training, offering some kind of rewards or simply apologizing for the same – if you aren't making an effort to make your customers happy; remember you have more such bad reviews coming. 
#6. Getting Positive Reviews That Overcomes Bad Google Reviews 
Negative reviews are usually drowned out by positive ones, so always make an effort to get as many reviews (positive ones) as you can. However—the best response to a negative review is to not get one. Tighten up your customer service. 
If responding to negative reviews isn't your cup of tea, give us a call at SME Networks.  We offer various online marketing services, and we think we can fix your problem here and help your craft custom responses to every negative review your company gets.
Connect with Service Provider
Get connected within 24 hours to pre-screened, trustworthy and small business friendly service providers for Services in top Indian cities