How To Reduce Rising Employee Cost By Outsourcing Web Development Services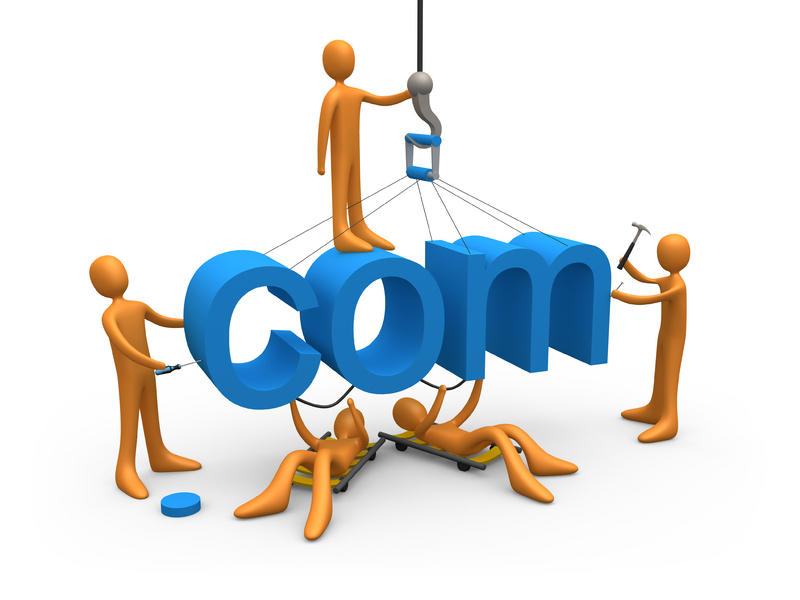 Developing an attractive, user-friendly website that draws consumer attention and ranks high on popular search engines takes a great amount of time and skill to do. Most small business owners already have a lot on their plates, and are usually budget-constrained to hire experienced employees for various work needs. Hiring a professional web development services provider who understands the latest in web development and search engine optimization strategies can prove highly beneficial to SMEs.
"It would be hard to find a sport more competitive than the Internet. This storage of dense content makes Do-It-Yourselfers disadvantaged against professionals SEO savvy businesses. Only search engine optimized websites can hope to get to a consistent 2.9% conversion rate to meet sales goals. A SEO and web design company provides an edge in that competitive space with test-proof methods, industry niche trends, and industry analysis." – (Source: Thrivenetmarketing)
Why Small Businesses Are Outsourcing Web Development Services
Small business owners already feel the pressure of wearing too many hats, and web design and development is one process that can really be challenging for you. If you have on your mind issues like setting up a new online presence with a corporate website, or having a new web application developed to better manage your workflow, then stop worrying about not being an expert coder or an experienced designer. All you need to do is outsource the process to a professional web development services company.
"81% of all business owners are doing their marketing by themselves on top of everything else they need to get done. Although most of the business owners enjoyed doing marketing only 1 in 10 business owners figured out how to advertise their products online profitably. Due to rapid changes in online and social media marketing , business owners are finding it difficult to get a return on their self-marketing efforts." – (Source: Thrivenetmarketing)
When it comes to having a website that works as your business driving, revenue-generating tool, partnering with a good web development services company is the best step you can take in this direction.
Reduce Rising Employee Cost By Outsourcing Web Development Services
Hiring a new employee is costly. Also it can be a risky proposition as the hired employee might not be as good as you thought or he/she may quit in a certain time. Talking about the cost involved in hiring an employee, you need to first spend on recruitment, then you need to cover their base pay, healthcare, benefits, and all the additional taxes and expenses. You also need to provide them with space, system, tools and software. Not to forget their training time, the time they take to get 'accustomed'.
But with a web development services company you just need to pay them for what they deliver!
Image source:s-media-cache
Web development services providers offer technologically advanced solutions at reasonable costs. In case you plan to do your web project internally, you will end up hiring and paying a team of designers, developers, coders and other web professionals. Further the added costs of software, systems and space they utilize. But if you choose to hire a web development services company for your need, you will only have to pay for the services you avail and for the time period you engage those.
"To develop a pleasant-quality website, businesses need skilled & experienced staff, huge R&D budget and setting up of space for the project team. If a business outsources development service, it needs to pay very reasonable amount which in turn guarantees the best service with friendly search engine & light weight web applications using the latest tested technologies. Lower operational and labor costs are among the primary reasons why companies choose to outsource. When properly executed, it has a definite impact on a company's revenue recognition and can deliver significant savings." – (Source: Gaditek)
Hiring a web development services provider…
There are several big and small web development services companies in India. It is important to choose a service provider who is reliable and can offer customized solutions according to your needs. Sadyogi Technology Services is an established name in the field of website development. It is a leading provider of business process, technology, consulting as well as products and solutions that help clients create, manage, use and distribute digital information, software solution and web application.
Professionals at Sadyogi deliver creative web design, reliable programming solutions, flexible frameworks, groundbreaking marketing collateral and innovate flash animation. Their team incorporates extensive experience in developing complex web application, server-side applications, e-commerce systems, intranet systems etc. Their expertise includes OOPS based development on Linux, Windows, Java, .NET, PHP, Android, MYSQL, MSSQL, Oracle.
TechGoIndia, Zillion and Wpoets are few other service providers known for delivering excellent results. TechGoIndia is a digital service provider which strives to deliver distinct and efficient result-oriented Web and Mobile Services to its clients. Their web solutions cover PHP development, Wordpress Development, Joomla Development, ASP.Net Development, Java Development, HTML 5 Development and CMS.
Image source:blog.hcd.net
Connect with Service Provider
Get connected within 24 hours to pre-screened, trustworthy and small business friendly service providers for Services in top Indian cities