8 Reasons To Identify What Is Killing Your Website Conversions
"How to increase website traffic"………."I want to rank my website on 1st page of Google"…. "How to boost my website sales" …….and so on. There is no shortage of the such information on the Internet. However; increasing website traffic and investing more money in your online marketing campaigns is not everything.  There are hundred different reasons why your website is not able to convert your visitors into customers. Also; there are several such cases found of business websites getting ample of web traffic but; fails when it comes to website conversions. For anyone who has business online; one of the most critical factor that matter the most is SALES CONVERSIONS.
If you've managed to significantly increase your traffic, you expect to be getting a proportional return on your investment.So what do you do when the traffic numbers are steadily increasing, but your conversions remain relatively stagnant?
What Is Killing Your Website Conversions 
1.You Are Targeting Wrong Kind Of Audience 
Making steady sales requires a strong understanding of your audience.Your website should be anything but general. A lot of website owners aim to please everyone but; practically it is not possible.
Perhaps you'r targeting wrong audience.  The pitching is not done towards the right category. The message that your website conveys is not targeted hence; no website conversions. Perhaps; you're writing for a larger demographic than you should be; whatever the case, inaccurate targeting could negatively impact your conversion rate. Your copy, branding, marketing and site design should speak directly to a niche demographic.
Conduct market research to properly define and know your audience.
2.More Of Talking Than Listening
It has been witnessed that many websites suffer from an old marketing mindset. Businesses treat their website more like a one-way billboard communication, rather than a two-way retail store type communication. With the time; marketing your products and services has changed.
Today, it is all about customer and customer service. If you don't help them in their first moments on your website, they'll go elsewhere. When customers are frustrated with your website, their only option is to leave your website as a result there is low website conversions.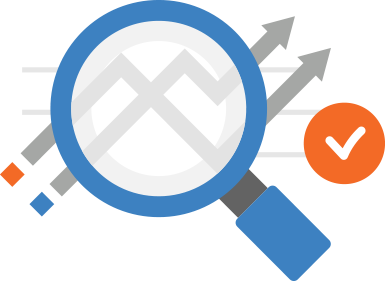 Listen                           Get Insights                Make Improvements
3. Your Website Is Unable To Answer Your Visitors Questions
Understand what are the common queries and hesitations your visitors have when engaging with your webite.
Do they not understand your product or service?

Are they able to find the details they are looking for?

Do they want to know about pricing?
Make sure you address the primary concerns clearly and directly. You can get a sense of these concerns a number of ways including:
Quizzing sales and customer service

Using online chat

Reading customer reviews

Listening on Twitter (and other social media networks)

Conducting customer surveys

Running A/B testing
4. Your Website Navigation Is Putting Your Customer Off-track
Your website is sending your viewers off track, making them mad. If your website navigation is confusing or unclear; your visitors are sure to abandon your website. Adopt and easy to grasp website architecture; effective website search and a understandable content so that your visitors know what is the website all about.
Why make your guests' first impression an annoying one?
5. Your Website's Buying Process Is Confusing
If you put yourself in your customers shoes, you'd realize how they feel. Time is vital for not only to you but; for your potential customers as well. Even if you have an excellent CTA button for your visitors, if the process to place an order is complicated, they will probably leave your site.
Asking for too much information may be the cause of changing the customer's mind. Be very careful in creating the buying procedure and make it is short and simple in order to convert visitors. Agencies that provide SEO services know all about how this is done. You can always coordinate with them.
6.Your Website Is Not Providing A Good Mobile Experience
If your website isn't mobile-friendly, there is no way it will survive in these times. It isn't enough for your site to be responsive, it has to be designed specifically for mobile in terms of content and structure. Failure to do so would mean marginalizing a substantial portion of your customer base and in turn decreasing your conversion rate.
But what does designing for mobile entail?
Using large and easily legible text
Using short paragraphs
Making sure that every key feature is just a tap away
Having just a single call-to-action
7. You're Not Nurturing Your Leads
Let's say a user arrives on your site from a mid-funnel keyword. They browse your services, learn about how you could meet their needs, and like what they see. But they never come back and make a purchase.
If you don't nurture your leads, this is a scenario that's all too common. Nurturing your leads, or helping them move through the sales funnel, is essential. Even your most qualified leads likely won't be ready to convert immediately after finding your company.
In fact, 55% of businesses say their leads require a long sales cycle with many influencing factors.If you don't maintain contact with your leads, you lose on your website conversions.
8. Your Offers Aren't Compelling To Convert
Many businesses struggle to convert traffic because their offer simply isn't compelling.
The problem typically isn't their product or service. They do extremely well locally, where the actual value of their offering is better understood. The problem is that to compete online you need something more compelling than local convenience. You need to identify why your product or service is too good for customers to pass up, then tell them about it in no uncertain terms.
If you're first to market, you don't need to explain why your product is better. You are the only one offering that product.To a lot of your target audience, your product looks extremely similar to your competitors'. This means you need to figure out a way to differentiate yours.
BottomLine
There are many other reasons why your site may not be converting. However, these are fairly common in under-converting sites. If you find that any of these reasons apply to your business, simply make the changes and you'll see a big difference or improvement in your conversion rates and bottom line.
Connect with Service Provider
Get connected within 24 hours to pre-screened, trustworthy and small business friendly service providers for Services in top Indian cities