Top 5 Things To Look Out For When Finalizing Payroll Software Pricing
When looking for new payroll software pricing, it is essential to finalize your company's budget and then seek to find best payroll software packages that best meets the needs with the allotted funds. Unfortunately, many vendors make it difficult to figure out exactly how much software will realistically cost. Also, there may be hidden costs that should definitely be discussed before the final contract is signed.
Before Saying Yes To Your Payroll Software Pricing – Know This
Transparency Of Payroll Software Pricing
Payroll software vendors often insist that you call them to obtain a quote. By doing so, the vendor can try to "sell" you when you call, thereby foreshadowing the future. For example, if a vendor is not transparent with software pricing from the get-go, chances are good they will also hide future costs that may influence your decision to go with someone else.
While vendors often claim that they cannot accurately quote the price for software without understanding the details of a business, most of these factors can be easily entered into a form so that you can receive a quote online. This allows you to quickly obtain a quote without any hassle, so as to propel your search simply by having a point of comparison to other vendor prices.
Charges For Your Payroll Software Contract Renewals
Service providers possess the most leverage for negotiating contract and renewal prices before they ever commit to implementing software in the first place. When it comes time for renewal, vendors know that they have an advantage due to the considerable costs of acquiring and implementing different software.
Negotiating your payroll software contract renewal terms from the beginning with a vendor can save you from the hassles of getting the best price for your software. 
Payroll Software Update Charges
A professional payroll software service package will include the costs of updates, as these are often necessary to maintain efficiency. Unfortunately, some vendors charges extra for updates, which may not be obvious until the updates become mandatory.
When reviewing update charges for a new software package, it is also important to consider necessary training costs to keep the staff educated on needed software updates.
Growth Or Expansion or Reduction Costs
Most businesses try to plan for future growth, but it is also wise to plan for future downsizing. Many software vendors charge per employee and per month fees, which can be very useful in the event of expansion or reduction.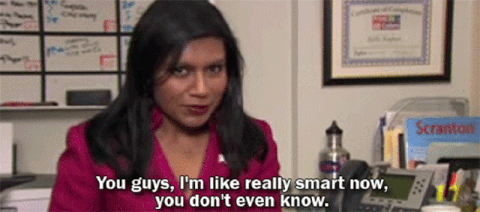 If a vendor charges a flat fee based upon assumed needs or the size of the company at implementation, it may be best to consider another vendor.
Exit Fees Incase Of No Satisfactory Results
Before signing a contract with your payroll software service provider, there should always be an exit strategy in place. Sometimes, despite the best of intentions by both parties, Payroll software fails to meet a company's needs.
If there is not an exit strategy in place, the vendor may attempt to make as much money as possible before losing your company's business.
Connect with Service Provider
Get connected within 24 hours to pre-screened, trustworthy and small business friendly service providers for Services in top Indian cities