Making Companies Investment Ready In Tough Business Competition
In recent times Goa has witnessed its share of M&A and business investments. The sentiments are positive and investments into sunrise sectors and across sizes are happening. This is a good time to throw light on a typical investment cycle and focus on the critical aspects.
Raising Capital & Making Companies Investment Ready – How? 
The first step is the preparation of a document called as investment/information memorandum or pitch book or business plan. It refers to your side of the story. Obviously, it has to be very impressive and should leave an impression upon the prospective investor. It comprises of sections such as your credentials till date, the exact business plan in terms of your future, requirement and deployment of funds, your team, market analyses and finally projections. Also, remember that this document may reach the investor before you do. Hence it has to carry a reflection of yourself. At times when you are exploring an investor, you may start with a two page no name based investment teaser. the purpose is to attract the investor towards your best points without divulging too much about yourself.
One important point when making companies investment ready  is also the selection of investor. Many entrepreneurs skip this point. As much as you are desperate for funds it's also critical to research and understands your exact needs before finalizing on an investor. Broadly there are two kinds – financial and strategic. Financial investors invest for financial returns. Strategic investors would also seek returns but the primary intention would be to gain some synergies from your business to his existing business. Similarly, angel investors or venture capitalists invest in startups or early stage companies while private equities invest in growth stage companies. Always check for the investors' profile before approaching them.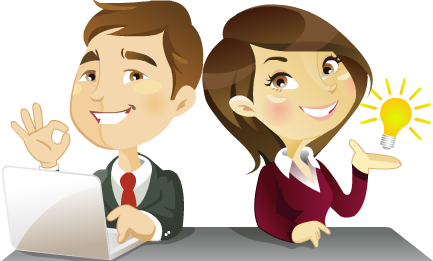 image source:

Emaze
Once this stage is successfully negotiated we move on to a very critical step in the process. Valuations. A tough job as you need to value yourself at this point. Not only till the point of time of the transaction but also in terms of expectations over the next 3-5 years. Valuation till date is referred to as pre-money valuation while valuation post the money being received in terms of the next 3-5 years' growth is termed as post-money valuations. There are different methods involved to do the same. More important is to ensure that you are totally convinced about all the assumptions that go into arriving at such a valuation number.
Due importance needs to also be given to the market conditions at that time and the transactions that have just occurred during those times. A comparison should be drawn to a recent transaction if it works in your favor. So for e.g. If a company had achieved a valuation of 3 times its sales, you can try and target such a valuation provided you can prove that your company is comparable to such company. There are different methods involved in valuations. The most prominent being discounted cash flow and market multiple. In the case of an asset heavy company, net asset value can also be considered. Depending on the circumstances the choice is made. Important is to negotiate it well and achieve the same.
Let's say we cross this hurdle. The broad contours of the deal are than entered into a document called 'term sheet'. This is legally a non-binding document which highlights the main portions of the deal and is subject to a due diligence. So this brings us to the next step – due diligence. Due diligence always reminds me of the dialogue in the famous movie – 3 idiots – "jahapana…" reason being you are literally stripped by the due diligence team of the investor. This is fair as he is taking a big risk by investing and wants to ensure that his decision won't back fire. Imagine when we buy vegetables from the market. Though our risk exposure is minimum we still try to form an opinion on the seller, thoroughly check the vegetables, see where they were stored etc. Only once we are convinced we pay and buy. Imagine a much larger exposure for the investor. The gravity is much more. So what does a due diligence comprise? Broadly the following:
Evaluation of your management information systems which make up your financial statements – the more information you keep pertaining to your operations will make the process simpler. Eg. Break down of your sales in terms of products, geographies etc.

Secretarial Compliances review

Legal and employee compliances

Any other specific aspect connected with business e.g. Environmental clearances
This is a very interesting process cause within a short time the investors' team evaluates your business and forms an opinion. This opinion could be as harsh as a 'deal breaker' or it could be warning the investor of such major issues or it could be an effect of bringing the valuation down or it could be including some major clauses into the final agreement.
A bad agreement can spell doom. It is often said that if ever the parties to a transaction feel the need to remove the agreement from the closet and refer to it, it marks the beginning of the end. An agreement should be carefully drafted and agreed to. It is important that both parties are well aware of what they are signing. There is a general tendency to avoid understanding the agreement and relying on consultants. This should be avoided. For e.g. A generally used clause is 'drag along rights'. It's a right demanded by the investor but can create major issues for the Company. It gives the investor a right to sell his shares to any other investor at the agreed price. But what is worse is that he can force you to sell your shares too to the new investor at the same price. So in a flash, you may lose your company to someone else. Hence, it is important to understand every word in the agreement.
Inorganic growth is like taking the escalator instead of the steps. It helps you grow in multiples. However, it brings its own share of risks. It's important you evaluate your escalator in thorough detail. Cause if you do not there are chances of you being grounded along with it.
Connect with Service Provider
Get connected within 24 hours to pre-screened, trustworthy and small business friendly service providers for Services in top Indian cities