Know How To Triple Your LinkedIn Messages Response Rate
LinkedIn is the third-fastest growing social network. Did you know that LinkedIn sends nearly four times more people to your homepage than Twitter and Facebook. Twitter and Facebook may reign when it comes to social sharing of stories, blog posts, and visual media, but when it comes to direct traffic to your main site, LinkedIn is far and away the No. 1 social referral source. The LinkedIn messaging guide shows how to send messages to your connection which can actually get read and bring results.
We are here; to let you know how LinkedIn can be helpful in getting you connected with more and more people ultimately helping you spread your word about your business/products and services. "The more the merrier" …this means more your LinkedIn messages are send across; the better response, leads you get.
The amazing thing about LinkedIn is that it allows you to connect one-on-one with nearly anyone in the world. Can't tell you how many people we see have ruined this opportunity by sending brief or automated messages that don't give people any meaningful reason to connect—"Can you help me?" or "I'd like to connect with you on LinkedIn.", it's unprofessional, and it's highly unlikely to get a response.
LinkedIn messaging guide lets you learn on how to craft LinkedIn messages. Spend a few more minutes crafting a personalized note, and you're much more likely to make the connections you're looking for.  Try these steps when writing LinkedIn messages which are crafted; ensuring to increase your response rate.
How To Craft Your LinkedIn Messages To Get Positive Response
1.Try With A Suitable And Specific Title
The titles are the first thing that develops curiosity in the person to open the mail. Before you craft your message to your LinkedIn connections, ask yourself. How do I know this person, and why am I reaching out to him or her? Is he/she a stranger to you and you are trying to make a connection for the first time?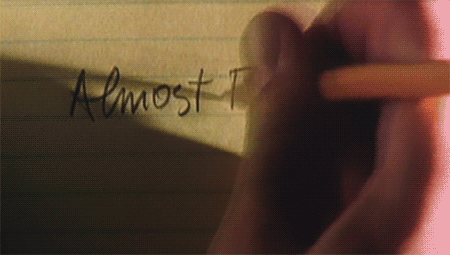 Use that information, then, to craft as specific a subject line as possible. For e.g. you can use "Loved your speech", "Fellow participant interested in XYZ reform" , "Following up from the yesterday's Startup Event".  Titling your subject line with a message "Hello" would be a waste of a first impression, so rather go for a more sophisticated approach such as "Fellow Daily Connection Seeking Advice."
2.Introducing Yourself
When you wish to connect with someone you don't know on LinkedIn and hoping to speak with, you should usually give him or her a one sentence background. For e.g. "I'm Aditya — we met at the 10th anniversary event" or "I'm Aditya, and I loved your latest blog on Bitcoin."
Don't skip this step on LinkedIn. It is very important one hence; don't expect that your contact will click on your profile to learn about you, or see how you're connected. Be proactive and respectful of the other person's time and write a quick brief (not the lengthy one) intro.
Whether you use this sentence to include to your mutual contact or where you've met, or your shared background, tailoring your intro for the specific contact especially Linkedin messages to strangers shows that you're serious about connecting with him or her.
3.Be Quick To Let It Know Why You Are Writing
The shorter the better when it comes to writing mails especially when you are using social media platform like LinkedIn. Professionals have less time on hand hence; your email can lose interest if not drafted carefully. Get to the point quickly explaining why you are writing him/her message as "interested to get connected" doesn't make a good impression. 
Why do you wish to get connected? Do you love this person's updates or products? Do you want to book him to speak at an event or invite her to guest post on your site? Do you want to ask this person questions about her company or background?
4.Be Courteous When Finishing The Message
The closing moment such as "Thankyou" "I greatly appreciate your time" or "I look forward, hearing from you". 
You want to be gracious, but also make sure it's clear what you're asking for.Remember, you're asking a favor of someone you presumably don't know well enough to call or email, so this thank-you is crucial.
These same strategies work if you're requesting to add someone on LinkedIn—just shorten up the wording in each step. It takes just a couple minutes more than sending that automated LinkedIn messages, and it's much more likely to get results.
LinkedIn is a valuable resource for salespeople to identify and connect with prospective clients. Use these tips to make the most of your account.

Connect with Service Provider
Get connected within 24 hours to pre-screened, trustworthy and small business friendly service providers for Services in top Indian cities