How To Design Smart Landing Pages To Collect Leads
Landing page plays a crucial role in any online business. Let's say it is your front look of your online store that plays a vital role in attracting customers/visitors to see what the store inside is offering. You just can't put a blog or a shoot a newsletter and hope to capture leads. Your landing page design need to have that extra edge to collect  leads and convert it into potential customers. Landing page are one of the best online marketing tools when it comes to effectively collect data for your business.
Importance Of Landing Page
Landing pages are created with a single purpose – To collect leads and convert them into customers. At SME Networks, we believe that the landing pages are a great tool for businesses to generate leads and we even help create them. But how do you create a landing page that will actually work?
To make it simple. How would you like to see a landing page of a XYZ company/brand or products/services?? Think about your own habits when you are looking for information on the Internet. If you see a sign-up form pop up, do you fill it out or immediately leave the web page? Most likely, unless you have found exactly what you're looking for, you're not going to fill out the contact form. People are very careful about sharing their information because they don't want their inbox to be spammed. A smart landing page design minimizes that fear in people with a few important features.
Today we're focusing solely on smart landing page designs hence; if you are in the business of list building, you should be able to learn a lot from these ones. 
Smart Landing Page Design To Collect Leads
1.Use "BENEFIT" Oriented Headlines
Your headline is the most important piece of copy on your landing page. It's one of the first things visitors see when they arrive, and it sits front and center on your page. It is one of the most important things you can do when you're optimizing your company landing page design to collect leads.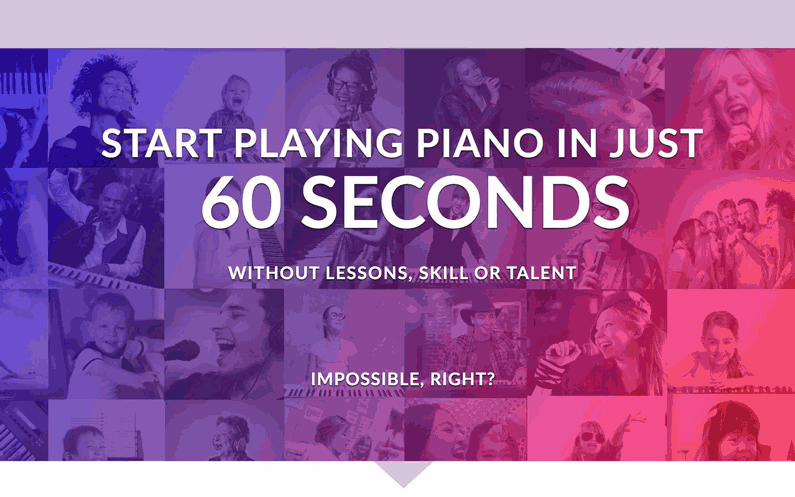 If you're struggling to create a good headline, a strong practice is to make it benefit-oriented. Instead of talking about features, think of benefits about how your customers will benefit it after buying your services/products. This will bring readers to the "end goal" – the great benefits they can achieve by using your product.
2.Ask for minimal information
Remember, we are not here to scare our customers. They should be trusting us enough to share their personal information. You'll see several such designs where they are asking for lot of information which looks like "interrogating" mode. No – we don't have to do that with our landing page.
People are picky about giving out their information so make sure you're not asking for too much. Think about the bare minimum your sales people need to make contact. Usually a name, a phone number and email address will do just the trick. Keep it short and sweet.
3.Highlight The OFFER Part In Attractive Way
It's a human psychology; we like to have freebies and offers/discounts and deals. What you are offering in your landing page helps a lot in converting them into customers. It's a landing page after all which is meant to gather potential leads.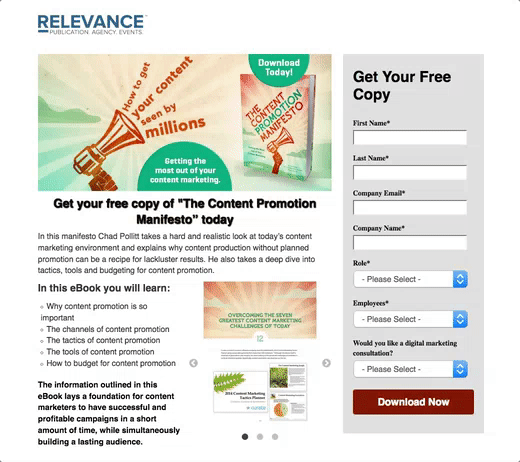 This data can be easily collected through some type of incentive exchange – give us your name and email address and we'll give you something! Some examples are:
Coupons (Get 35% off! Just enter your email address here.)

Free eBooks (Download this free eBook! Enter your name and email address and we'll send it to you.)

Free webinars (We'll show you how to do X, Y & C. Just sign up with your phone number and email address.)
Starting to get the picture here? Basically, any incentive that benefits the customers in some way can help in collecting leads hence; further helping maximizing our database. 
4. Less Is = More Quality Leads
Less is more when it comes to building a landing page design. A recent study from a leading landing page design company found that landing page designs with longer word counts (800+) had a 33% lower conversion rate than pages with shorter word counts around less than 250.
Make sense???  Majority of the people who make the effort to follow a link are usually looking for specific information that is quick to read and understand. If you burdening them with a bunch of industry jargon right from the get-go, they are going to get confused and could make sooner exit. 
You should also keep your language simple. Understand your audience may not be a PHD degree holder or scrabble expert; they aren't big readers. 
5.Make Landing Page As A Value Page
In order to encourage a lead to engage, you need to convince them it's worth it. This means value propositions and a great USP. You should be convincing quickly and easily. For example, quoting your business as having 5000 customers or clients is less believable and therefore; less powerful for conversions as quoting your business as having 4560 customers & clients.
Keep your value propositions basic:
Make the benefit of your business easy to understand.

Use monetary values, percentages, the word 'free'.

Don't use too much page space selling the specifics of your service or your resource.
Your value proposition and image should draw their attention, and your list of benefits tell them, specifically, how they stand to benefit from entering their information and downloading your resource.
6.Your Landing Page Design Shouldn't Be A Guesswork
It's very common to find that majority of the landing page development service providers design the landing page mimicking a company's website homepage. This is good for continuity, but these landing pages have navigation buttons that lead your visitors away from the call-to-action.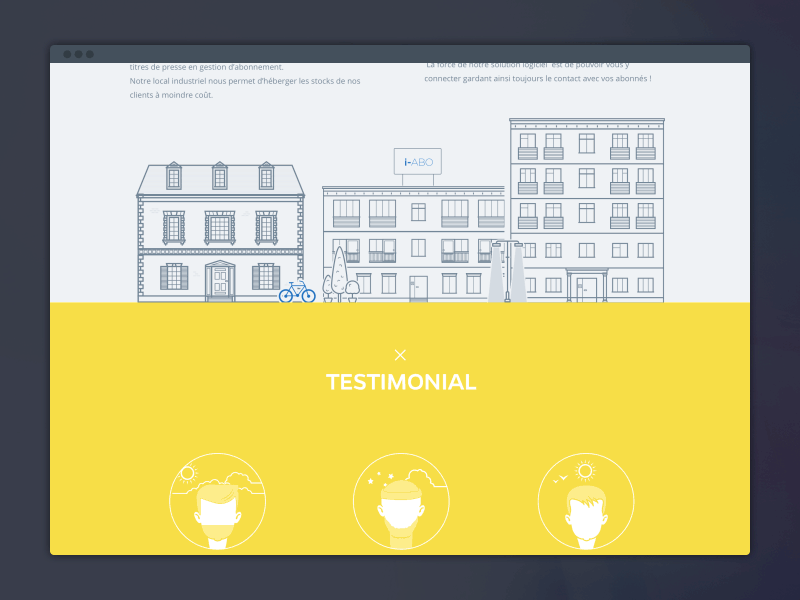 Having the similar kind of landing page design will put your visitors into a guesswork. He/she will be confused . That means there are no buttons a visitor can click to leave the landing page. Your landing page design should reflect the content of what it is offering to the customer. A naive customer should also be able to understand hence; furthering it to fill up a signup form
7.Implement A Chat System In Your Landing Page
This only make sens if you have amazing bandwidth to support. Having a chat system is an excellent way to provide A+ service and increase your chances of capturing new leads. When you are available to reply your customer's queries or confusion about services, pricing etc. it makes them immediately take the action of enrolling for the offer/product or services. It is an extremely effective way to get a hot lead and easy to close the deal.
8. Insert Client Logos & Testimonials
Include client logos and testimonials for easy recognition and it makes it far more trustworthy. These things act as a social endorsement, which have grown in importance in the past few years. This is because, since Amazon, Yelp, and other sites made customer reviews such a huge part of a successful product, your service/product needs to do the same.
Hopefully you now have a better idea of how to work on landing page design optimization for collecting quality leads. Be sure to prioritize your entry form, communicate simply and accurately, and use a customer testimonials to convince your possible lead to convert.
Hi There!!! Do You Want More Leads??
SME Network's team is determined to make your business grow online. Are you interested???
SME Networks Landing Page Services believes that A well-designed landing page can help with search position, message delivery and visitor conversion. If you want your landing pages to perform well, you need them to look good, too. Quality design can be quite challenging, especially if you're unsure where to begin and what to focus on, so we wanted to help you out a bit and provide you with a couple of tips that have worked for us over the years. Our landing page development cost is a fraction of a price when compared to the efforts, money and resource you spend. 
Connect with Service Provider
Get connected within 24 hours to pre-screened, trustworthy and small business friendly service providers for Services in top Indian cities