Is Outsourcing Web Design Work in India A Good Idea?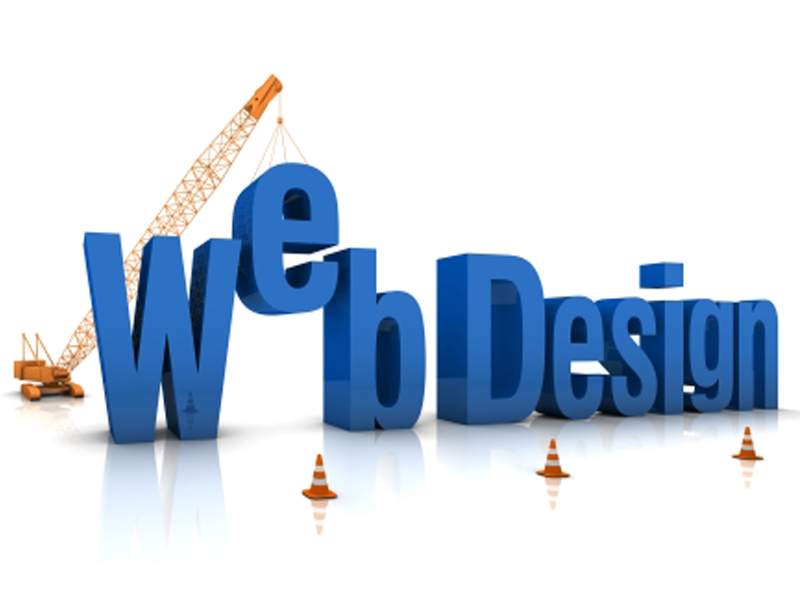 While big companies have adopted the idea of outsourcing gladly to reach out to global markets and improve far-flung operations, small businesses too are coming out of their inhibitions and beginning to embrace the concept of outsourcing.
Today, the advantages of higher quality and lower cost are available to SMEs and start-ups. Instead of experimenting with complex web design technologies and hiring full-time professionals, small businesses can leverage benefits of outsourcing web design work in India.
Outsourcing is not only extremely useful, but a financially viable solution for any small business owner. The amount of talent out there is unbelievable and whatever help you need, you are almost guaranteed to find more than satisfactory results by outsourcing web design needs.
How to decide if you should outsource web design work
1) Evaluate your internal resources – Get an honest understanding on your employees' skillsets and abilities. Are the necessary people in place to create a well-designed, user-friendly website for your business? Does your small business setup have the bandwidth to organize, execute, test and track a website design/ re-design strategy?
2) Evaluate time commitment – Once you determine if you have the necessary talent in place to successfully redesign your website in-house, the next hurdle is how to take a person or team off of other projects and devote significant staff time to the project. Website design is not something that can be done "on the side," it's a project that takes focus and a significant amount of staff time.
3) Evaluate the long term benefits – Have a clear understanding of what you want your website and online marketing to achieve. Having a beautiful, interactive website can project the image that you are a professional and much larger company. Evaluate your long term returns from website designing process, will doing it in-house, just to save few thousands will do your business good?
Benefits of outsourcing web design work
When it comes to having a company website that is great looking, interactive and well-structured, companies go for the option of outsourcing web design services. And why not? A website design firm can add significant value to your online marketing. The biggest advantage of outsourcing web design services in India is that you are able to bring in an expert for a defined period of time to perform a task without committing to them long term. This gives you excellent ROI in long term as you avoid salaries of full-time staff and have a smart, customer-friendly website.
Image source:dreamtechdevelopers.com
At first, keeping the work in-house seems like the easy and cost-effective thing to do. But, ultimately, outsourcing web design work could be the best thing you can ever do for your business growth.
Outsourcing web design work in India can offer you a competitive edge in the market, as it will help you have a strong online identity and enhance brand recognition through a great looking, customer-engaging website. By outsourcing web design needs of your business, you get benefits like:
By outsourcing web design work you get to leverage the skills and expertise of agency's professional designers. Also these professionals keep honing their skills to stay abreast of industry trends and technological updates.
Web designing agencies are liable for the work they deliver. As they operate in a highly competitive market and know how competition influences their business, they have added pressure of delivering promised results. So by outsourcing web design project you can rest assured of getting a user-friendly, uniquely designed and interactive website for your business.
By outsourcing web design to a good design agency, you get access to the latest software and technologies needed to produce stunning website designs. Also it is they who pay for regular software upgrades, thus letting you have advantage of latest technology at very reasonable cost.
Whether you need your website to be designed beautifully or have requirement for heavy coding, by outsourcing web design work, you get the benefits of 'one-stop solution' for all your website related needs. As any good agency offers you both creative as well as technical expertise in web development.
Outsourcing web design to a professional agency…
There are plenty of options available when thinking of outsourcing web design work in India. Several web design and development firms provide customized web solutions for small businesses and start-ups. Jootoor Designs is a well-known web agency offering commendable solutions to SMEs.
Since 2009, Jootoor Designs has been helping businesses thrive online with their unique website design services and online marketing techniques. If you need a website designer that will stand by you through the entire development process and after, then Jootoor Designs can provide you the services of their highly skilled website designers who help your business website succeed online.
Jootoor Designs offers each and every client one-on-one customer service directly with the web designer that designed their project. With their team of highly skilled website designers and website developers they can create exactly what you need. They try to create Fluid and Responsive designs compatible to most of the mobile screens. They first respond to your requirement explicitly and then see all the possibilities of displaying your content by resizing browser window. They do research at their end as well to make your website a worthy experience for your customers.
Jootoor Designs can also assist you in Content management with the help of CMS based platforms like Wordpress, Drupal, etc. that imparts structure to your website content.
Sadyogi Technology Services, WPoets, and PK Webbs are few other credible web design and development agencies in India.
Connect with Service Provider
Get connected within 24 hours to pre-screened, trustworthy and small business friendly service providers for Services in top Indian cities