The Importance of Video Content Marketing For The Businesses
Video content marketing is on the rise and its value demands focused attention of entrepreneurs. YouTube has now become the second largest search engine globally, and online video has become the future of content marketing. Today, the video has become a staple of everyday lives including YouTube, SnapChat, Facebook Live, Instagram stories, etc.
Videos provide an attractive, versatile and virality for marketers to reach their target audience. At the same time, it provides convenience and efficient way for consumers to interact with brands and increase their awareness. The trend of videos based content marketing is progressing rapidly and is expected to reach new heights soon.
61% of businesses use video content marketing where 66% of these companies were not using video a year ago.
Wyzowl statistics, the state of video marketing. Source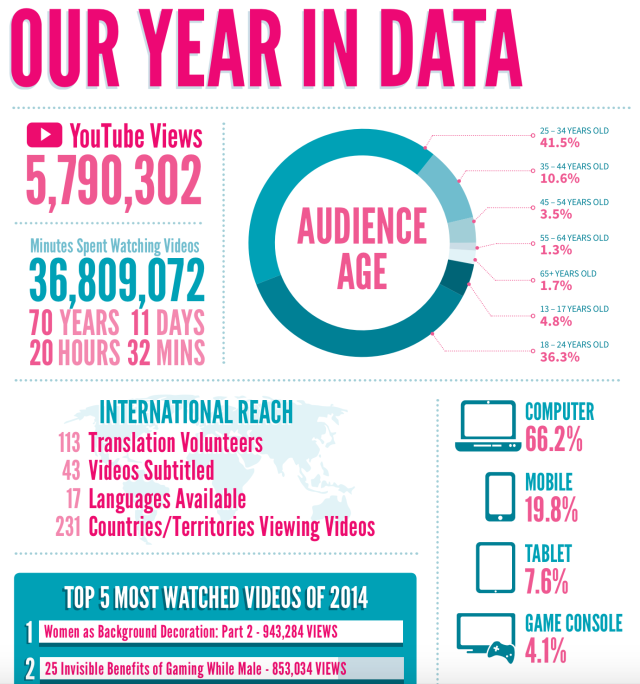 As per Diode Digital, online videos are 600% more effective marketing tool than conventional forms like print and direct mails combined. With the digital penetration of smartphones and access to cheaper internet data plans, people have started consuming video content more than ever.
Video marketing provides value, relevance and flexibility that consumers require and is projected to claim more than 80% of all web traffic by 2019 (Source). Video marketing has become one of the fastest growing and most in-demand forms of marketing which are being used by all marketers. The following are the benefits of marketers taking advantage of video content marketing as a part of their strategy.
1. Video content marketing improves SEO
According to Comscore, embedding video to a website's content can improve the chance of a company's website to be on the front page of Google by 53 times (Source). Videos allow companies to increase the time spent by visitors on their websites. By writing interesting video descriptions, titles and linking them to company's products or services optimizes videos on YouTube for SEO. Adding videos to the site can improve the click through rates leading to an increase in the conversion rates.
2. Higher brand recall
According to a survey by HubSpot, 80% of viewers remember a video they watched last month. Since videos are highly visual, dramatic and auditory, it is easier for users to remember it as compared to text based content. While remembering the video content, the customers also remember the brand which translates into more sales. Customers usually like to share the videos they enjoy which lead to the virality of the content and expand the online reach.
3. Higher Engagement
Videos consume a viewer's attention more than any other medium. If you want to buy cheap viagra online uk next day delivery, visit True Medical, UK site. Capturing a customer's attention is the key in today's content cluttered market. In such situations, visual content offers a higher engagement where the audience is 10 times more likely to comment, share and like the content than blogs, or other social media posts. Video based content marketing becomes an effective marketing strategy that wins more followers than other forms of marketing.
4. Video content is consumed across all devices and mediums
Responsive design across screen sizes is the biggest trend that is driving digital marketing currently. With seamless synergies across mediums, a business stands to gain traffic and higher conversion rate. Video content coincidently is fit to be consumed on all types of devices including computers, tablets and mobile phones. This expands the reach of the content and makes it consumer friendly and focused. There is an increasing rise in the accessibility of such content with Facebook's auto-play and Whatsapp or Instagram's story features.
Image source:https://www.slideshare.net/AdelieStudios/the-top-17-video-marketing-statistics-for-2017
5. Provides valuable feedback to marketing teams
Video has features like feedback loop built in and also allows measuring click-through rate, drop-off point, or the number of times it has been downloaded on watched. With access to such information, marketers can make necessary video content strategies as compared to text based content marketing strategy. Video based content marketing allows marketers to know what works with the customers swiftly as compared to traditional forms.
6. Higher retention rates and opportunity to go viral
Over 65% of customers watch more than 3/4th of a video which is more as compared to text based content marketing strategy. Video content allows better retention and has higher share rate as compared to any other form. According to HubSpot, 92% of people who consume mobile video share them with other people in their network. Due to this video content marketing strategy for business becomes powerful for any company that wants to expand its reach online and attract a wider audience.
7. Explains everything
Whether a company is trying to introduce their concept or service or coach prospective customers on steps to use the product, video marketing becomes a useful tool for them. Creating corporate videos or explainer videos has proved to be a successful strategy for various business organizations and animations can bring concepts to life, unlike text based content. Videos also become a perfect blend of entertainment, nostalgia and simplicity.
8. Video marketing provides a better ROI.
As per Video Marketing Statistics 2016 by Wyzowl, 76% businesses claim that video content marketing provides a better ROI. At the same time, it offers a better return on customer's value and pays off big time. With the cost of video content creation reducing consistently and with the introduction of multiple online video creation tools, it is becoming affordable to create video content. Startups and SMEs have also started using smartphones to create and launch simple yet powerful video content.
Content marketing is based on the concept of building credibility, trust and long term relationships with the customer. When brands provide customers with interesting and useful information, it increases the chances of customer conversions. According to Eyeview, adding a product video to a company's landing page can increase the client conversion by 80%.
Vision is a dominating human sense, and most information transmitted to a brain is visual. And thus pictures, films, house cleaning service Denver stories in the form of content marketing can engage massively with the target audience. Creating video content requires creativity and knowledge of human psychology. The mixture of these components can make it possible to create high impact at an economical cost.
Video based content marketing has become a valuable approach for marketers. It stands out as a differentiator and is an incredible personal impact on the customers. Customers want to feel good about their choices, and video content marketing assists them in creating this feeling.
Connect with Service Provider
Get connected within 24 hours to pre-screened, trustworthy and small business friendly service providers for Services in top Indian cities