Save Your Time & Money Implementing Payroll Software On Cloud
Businesses are evolving quickly these days. Especially; with the small businesses and startups that have never known the world which wasn't Internet-driven are now introduced to "Payroll Software On Cloud".
Payroll management till date remains one of the most crucial operations in any organization. Managing payroll manually can be grueling; therefore resulting in lot of errors and penalties. Improving payroll process by implementing HR payroll software on cloud can certainly boost employee morale furthermore; it has the potential to save your organization a ton of time and money.
Most payroll software solutions offered today are already cloud-based, however; entrepreneurs, HR professionals and business executives may not even know it. Therefore; the companies who are yet to implement cloud based HR Software are likely to affect their productivity – in terms of time and money.
What Does Cloud Based Payroll Software Mean?
Payroll on Cloud is a term which is widely used but less understood.
Payroll management software which is using online data or social media is already on the cloud. The cloud is a network of servers, some of which run applications and provide online service and others which store data. Payroll software on cloud is also referred to as SaaS or Software-as-a-service. The alternative to cloud based HR management software is on-premise which is strictly in-house.
Understand Why Cloud Based Payroll Software Is The Future
Whether you need to calculate payroll or perform taxes or handle time sheets, you will find that such web based payroll software offered by Single Point HR streamline the process by saving your time and money. Probably the best way to enhance your HR activities furthermore; boosting your HR department's productivity.
There are cost advantages when implemented a cloud based payroll solution that are realized up front, and others that become apparent once your company starts using the system.
Check Out How Payroll on Cloud Help Businesses:
Cloud based payroll is exceptionally secure

Easily stores and organizes your years of data

Avoid penalties hence; no tax mistakes

It provides you accessibility on the go

Paperless green approach

The payroll software is convenient to use

Integrating HR & payroll on cloud software will save you money
Easy to integrate into your present system as a result you can view your data in real time. Hence it makes convenient to utilize all of the features and benefits of a unified, cloud based HR solution.  Furthermore; you can take the integration even further with benefit providers, retirement plans, and more.
Payroll On Cloud Software Makes It Easy To Save Your Time & Money 
Payroll is a crucial element of HR and Payroll solutions that automate your entire HR processes.  Having implemented payroll software on cloud relieves your HR department of the bulk of paperwork involves in a day to day activities. The cloud solution hence; captures entire gamut of business processes from hire-to-retire thing.
Following are the must have Payroll software modules; which plays a vital role by speeding and automating the process therefore; saving time and letting your employees focus on important things.
1. Time & Attendance Management
Automate and accelerate time and attendance management in the cloud. Now empower employees to manage their time-related information with greater ease on their mobile device of choice. In turn, managers can access their team members' time-tracking information and quickly approve time-off requests through payroll software on cloud.
Implementing cloud based HR & Payroll system from leading companies like Single Point HR, you can easy track your employees attendance and find out their in-time, out-time and total hours for a week or month. Furthermore; employees can either use the web or mobile check-in/checkout screen or you can use your existing attendance terminal to import data.
The payroll system on cloud also lets you integrate your existing attendance terminal with attendance management module. Hence; it captures your employees in and out time and calculates the total hours worked on a weekly and monthly basis.
The Time & Attendance Feature Should Let You
Empower your people to enter and approve time when and how they want

Get real-time analytics to make smarter workforce management decisions

Automate your rules and calculations to reduce compliance risks

Analyze global labor and overtime costs to make better workforce decisions

Audit and identify payroll and time exceptions pro actively

Identify the root cause of time and absence trends

Easily manage global policies for time off and absence

This employee management system on cloud feature should let employees check and request time off using a smart calendar from any device

Control teams' visibility into peer-approved time off

Track and analyze workers across various absence types

Analyze carryover balances and trends to improve absence policies
2. Payroll Management
Payroll online module completely handles tax assessment forms and naturally tracks the profit, deductions and advantages for the reasons of reporting to staffs, accounts division and administration. 
Integrating online payroll software from companies like Single Point HR helps you stay ahead in compliance hence; efficiently manages your entire staff history that includes everything from hiring, to payroll to training and performance to retiring.  
Payroll Software On Cloud Management Module Should Let You
Erase errors and accelerate your pay process

Provide tax compliance

Offer you complete control over staff pay process.

Easily integrate the finance processes with your payroll management

Managers can review and approve employee requests

Should let payroll manager synchronize data including compensation, direct deposit, deductions, and taxes

Support  salary hikes which might be characterized according to the different payroll classes/groupings
3. Recruitment & On-boarding Management
To have right talent has become increasingly competitive, however; many companies are losing on the right candidates because they don't have best HR management software to work on. The complexity of traditional recruiting systems can make it difficult for a candidate to truly engage with an organization therefore; it becomes very challenging for organizations to find the right people.
Single Point HR's  unique, candidate-centric recruitment & on-boarding management module is designed to help you tap the right talent. Hence; you can expect to attract the talent you wish to have for your organization. Probably this helps in cultivating friendly, long-term relationships with your employees from the very start.
The Recruitment & Onboarding Manamgent Module Should Let You
Assess not only skills and experience also; qualities that more effectively determine long-term success and fit — behaviors, motivations, and career aspirations, etc.

Proactively manage candidates' applications and plan for future talent needs

Provide an engaging and personalized experience to candidates

Remove barriers and obstacles that candidates often face when trying to apply for a job

Enable candidates to leverage familiar social tools especially; their mobile devices when searching and applying for future opportunities
4. On Cloud Compliance Management
Compliance management seems like to be the most complex and time-consuming part of payroll processing. The most important consideration when selecting web payroll solution should be that it takes care of your compliance. It includes direct deposit, tax deposit, e-filing of tax forms, automatically on time – without anyone to manually triggering it.
The Compliance Management Module Should Let You:
Gain accurate real-time visibility into average hours worked by full-time and part-time employees

Provide complete automation and high-quality information for driving cost-effective labor decisions and minimizing risk of non-compliance

Able to use preset compliance alerts or define your own to automate compliance

Seamless integration with human resource, payroll, and time and labor management solutions
5. Self-Service Management
Because of manually feeding the data, it not only was a time consuming furthermore; it impacted on the productivity and not to mention errors. Payroll software for small business comes equipped with employee self- service module which lets your employees access and manage everything related to their job including viewing schedules and punches, and requesting time off.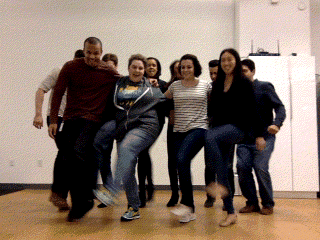 Because your payroll software sits in the cloud, which means the deployment is rapid and implementation costs are low. The only infrastructure you need to host this online payroll application is an Internet connection on the computer where you use your Single Point HR's Payroll & HR software.
Cloud Based Payroll's Employee Self-Service Module Should:
Give your workforce instant online access 

Enable your staff to easily request schedule changes

Allow your employees to self-manage their leave & availability

Submit, access and securely store employee documents in one database

Improve internal communications therefore; boosting the productivity

Email payslips as well as let you download for printing

Capture out-of-office options for work-flow approvals

Allow supervisors to retain full control

Improve employee satisfaction
Witnessing the endless benefits of implementing payroll software on cloud; you can furthermore; customize your payroll system with:
Sales & Distribution

Accounting

Inventory

Purchase

Logistics

Hospitality

System Administration

Production
Employees become happier as well as efficient when they can view information and complete tasks without having to ask HR for assistance. Additionally; HR Managers too become more strategic and efficient when they can delegate tasks while maintaining accountability.
Finding Cloud Based HR & Payroll Provider 
Single Point HR  is a leading name in HR payroll software India. The company specializes in providing best payroll automation software solutions to small businesses throughout the nation. The company makes sure that their clients' HR & payroll software systems are scalable, in-line with the compliance, tax policies and regulations, cost-effective.
The benefit of implementing payroll software on cloud are many. Therefore; companies who have integrated human resource software on cloud have found that it has eliminated 65% of the costs, as well as increasing the productivity and cash flow. 
Click here for more information about Single Point HR cloud based software, furthermore it lets you sign up for a free cloud payroll software demo.
Cost Starts At Rs.50 Per Month Per Employee
Connect with Service Provider
Get connected within 24 hours to pre-screened, trustworthy and small business friendly service providers for Services in top Indian cities