How SMEs Can Reduce Their Pain Points Implementing HRMS Software
Human Resource carries a huge responsibility in any organization. It's an integral part of the company and plays crucial role so that organization remains productive. However; HR professionals are the ones who constantly faces criticism and not to mention the profile they lead have obvious "pain points".  Implementing HRMS Software can certainly reduces these on-going challenges; moreover keep motivating your employees.
Significant pain-points which HR department faces when not implementing HRMS software
1.Retention & Recruitment
Younger workers are less loyal than baby boomers to their employers. The younger generation wants career flexibility and will readily leave for a better offer.
Retention is difficult when a company can't match pay and benefits with those of competitors. Surprisingly, one HR director improved retention by allowing some employees to wear flip-flops to work.

Employees often leave because they don't feel valued. HR must strive to hire supportive managers.

It's difficult to recruit and retain applicants that have a positive attitude, are a "fit" with the corporate culture, and will take ownership of their work.
The Remedy
When you are implementing HRMS Software, you have no idea how much relieved you are with the retention and on-boarding tasks. The software gives you accurate data and information so that you employ the right kind of people and ensure that they stay happy and satisfied at the workplace. 
Implementing HRMS Software you can make informed hiring decisions. You can:
Take the guesswork out of interviewing potential hires.

Schedule interviewers with prep notes and questions.

Create customizable offer letters and generate pre-filled offers. Stop wasting time scanning/emailing offer letters.

Use applicant tracking software to fine tune your recruiting strategy, expose problems and refocus your hiring efforts

Your entire recruitment process can be benchmarked gaining important recruiting insights with the industry's first big data tool.
2.It Takes Forever To Get Statistical Analytics 
All executives want answers. And most bosses aren't willing to wait around to get them. To be an effective HR manager, you need to have systems in place that can cull and analyse huge amounts of employee data and generate helpful, informative reports – using concise bullet points and summaries — that give C-level leaders the information they need to effectively make decisions.
But if your organisation is still practicing HR manually, unless you are some sort of statistical "Number Cruncher" or have a past career as an actuary, it may be challenging for you to keep up with the reporting demands being placed on your department by upper management.
The Remedy
When you are implementing HRMS software it efficiently handles all of these reporting processes for you – and more:
Automatically and produce instant results in hand before you even asked for them

You can show hiring trends, turnover patterns, employee opinion poll results, demographic data, and other critical information easier
3. Security Breaches Are Often
It doesn't gives a good impression of your company, when it is faced with multiple security breaches.  A careless HR professional employing hundreds of people accidentally left a document that included the pay rates of every employee in a garbage can that could be accessed by anybody.
Needless to say, somebody spotted it, discovered that they were being paid far less than others who had less experience and poorer performance evaluations then passed the document around to their co-workers.
The company's HR department now have to spent the next several weeks listening to worker complaints, and the business morale goes down.  
The Remedy
HR software is more secure than traditional paper-based systems most outdated businesses use. That's because HR software let the departmental leaders decide who can have access to which materials, then builds safe, secure and tamper-proof digital safety protocols to reinforce security of documentation. 
They come equipped with  disaster recovery features hosted on mirrored servers; keeping database backups at secure separate locations.

Encryption technology is the same that your online banking software uses

The software incorporates  multi-layered security process while carrying out all updates and backups of the data

It has state-of-the-art backup technology, coupled with a practically impenetrable firewall, which ensure that your information is at your disposal. 
4. Productivity Is Zero
Manual record keeping is very time consuming because all related records have to be up dated by hand. Human Resource requires to take care of each business phase at every level, which makes it almost impossible. This may result into errors and mistakes which could hinder business operations.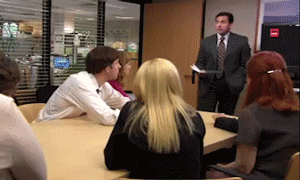 The Remedy
Using software to record information can free up staff for higher order functions.

Additionally, employee inquiries can take up a lot of a human resource department's (or manager's) time

HR software can provide a self service option for employees to obtain relevant information themselves .

It can also save time and improve effectiveness for every step of the recruitment and selection process as well as for employee evaluation and training leading to substantial productivity gains.
5. Maintaining compliance & reducing errors
Even a minor error could result in considerable legal issues and even financial loss for the company. For example, when resumes are not reviewed in a fair and just manner during the hiring process, a lawsuit may ensue.
Implementing HRMS Software in your organization can:
Reduce issues and other related errors associated with human oversight or other factors can be considerable. Reduces errors relate to compliance issues.
A good quality HRMS software doesn't have to cost a fortune. SinglePoint HR offers is a user friendly affordable HR software solutions. These HR solutions are quick to implement and learn, so it's perfect for small businesses.
We understand that you need to do your price comparison homework. We know that it might take some time – but don't worry, we'll be right here waiting for you the moment you come back.
Connect with Service Provider
Get connected within 24 hours to pre-screened, trustworthy and small business friendly service providers for Services in top Indian cities