Top 4 HR Software Pricing Considerations To Consider Before You Buy
After a lot of research and discussion, you have finally found an ideal HR software solution fitting your business needs.  You followed up your search with intense negotiations that secured you an awesome HR Software pricing, as well as a top-notch support agreement. Now, you are ready to sign the contract and implement the system immediately, but are you really as ready as you think?

Before you making definitive choice, consider these factors when it comes to HR software pricing:
1. Total Cost Of Your HR Software
You likely spent a lot of time and energy ensuring that you received the best HR software pricing. However, if you neglected to consider the cost of future changes, you could find yourself investing considerably more than you anticipated. Particularly if you will be implementing a sizable HR software pricing, requiring countless changes and upgrades in the future, the surplus you gained initially could be quickly replaced by an equal or greater deficit. So, be sure to inquire about these expenses upfront and save yourself and your company significant confusion later on.
2.  Installation and Implementation
Not all of a software company's technicians are competent and experienced. Therefore, it is important to ask about the individuals who will assist with your install. Find out if they have knowledge and experience dealing with a company like yours. While there is no way to plan for unforeseen events, having someone who has dealt with potential problems in the past will help make your HR Software installation and implementation goes as smooth as possible.
3. Technical Support
Is there a dedicated support team available to handle bugs, kinks and problems that may arise in your HR Software? Ask about the type of support the company provides, as well as their expected time frame for resolution.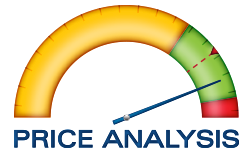 4. Fees and Charges
Don't wait until you have an issue to discuss the fee for technical support, account management visits or contract renewals. Educate yourself early so you are not hit with expensive surprises in the future.
5. Upgrades Charges
For many software applications, there are multiple versions available and it may not be the worth to buy an expensive version. Determine the amount and level of support that is included in the price to help you determine which option is the best.
6 . Guarantees & Warranties
In a perfect world, everything works perfectly and there is no need for warranties, but that is simply not the case in the business world. Does your supplier offers you any guarantees if your issue is not resolved in a timely fashion? What kind of warranty is available for the software? These are major considerations in the decision making process of software buying.
7. Expansion or Reduction Costs
Most businesses try to plan for future growth, but it is also wise to plan for future downsizing. Many software vendors charge per employee and per month fees, which can be very useful in the event of expansion or reduction. If a vendor charges a flat fee based upon assumed needs or the size of the company at implementation, it may be best to consider another vendor.
8. Exit Fees in the Event of Dissatisfaction
Before signing a contract with SaaS, there should always be an exit strategy in place. Sometimes, despite the best of intentions by both parties, HR software fails to meet a company's needs. If there is not an exit strategy in place, the vendor may attempt to make as much money as possible before losing your company's business.
Connect with Service Provider
Get connected within 24 hours to pre-screened, trustworthy and small business friendly service providers for Services in top Indian cities