Top 5 Reasons Why Businesses Should Hire Outsourcing SEO Services
I want my business to rank on first page of Google…. I would too prefer doing White Label SEO ….. Well; What's white label SEO??? Just because your friend entrepreneur is practicing SEO services you too want to join the bandwagon. You have no idea what SEO is and what White Label SEO is…don't worry not just you.  But; majority of the businesses and entrepreneurs have no idea about what SEO is and how it can be beneficial to your business. 
To make your business stand ahead in the competition you need something extra to boost – Outsourcing SEO services can add that fuel.  Instead having all those headaches of getting all the things done in-house; hiring outsourcing SEO services can be the wise decision. 
What Does SEO Mean?
You probably know that it stands for search engine optimization, but what do you need to optimize?
Is it the design? Or is it the writing? Or maybe it's the links.
Yes, yes — it's all of that and more.
Search engine optimization – SEO is the process of optimizing your online content so that a search engine (majorly Google) will show up in the top results in the searches because of the keyword. 
Let's break this into simple understanding: 
When it comes to SEO, there's you, the search engine, and the searcher. Let's say if you have a cooking related website, and have hundreds of recipes posted over it. Now if you want that search engine (which, in 90% of all cases, is Google) to show your recipes as the top results, you need to tweak that content on that basis to appear on the first page of Google.
For e.g if somebody is searching for "How To Make Paneer Tikka Masala"  optimizing your content as using SEO keywords which works like a magic in order to make Google very likely to include your post as one of the top results. Hence; whenever someone searches using that keyword your post starts ranking….Phew!!! Now that you have understood the concept now.
Do you think your in-house team will be capable of doing such magic?? Well, I know you made that immediate calculation in mind about how much skilled SEO professionals, SEO experts, upgrading them and their salaries and so on. Lot of money.
What I say if you get all these and much more done in a fraction of cost? Outsourcing SEO services to an experts like SME Networks can give your business the kind of growth you are looking for.
It Is There More Than Getting SEO Keywords Right and Links?
SEO is more than just getting keywords and links. It includes critical marketing components but; it's a comprehensive brand building effort that focuses on offering benefit to the consumer.
Google has made it known that users should get valuable experiences out of searching for information online, businesses that agree and put practices can reap rewards.
But; creating an effective and expert SEO strategy that's consistently in line with Google's thinking which now include Machine Learning is tough for an in-house SEO professionals. It's time consuming and it takes knowledge of the history of SEO and the emerging data for tomorrow business successes.
Why Hire Outsourcing SEO Services
Businesses that want to provide value to consumers, but simply don't know how to practice online techniques, can utilize the expertise of an outsourced SEO Service provider like SME Networks. 
The best SEO company in India takes the reigns of an SEO marketing campaign and integrates SEO techniques that gives results.
The SEO consultants works with different SEO strategies along with keyword implementation and link building for ranking. A company offering SEO optimization services looks at a client's online presence and creates a comprehensive strategy, across many channels, for building brand awareness, trust and loyalty.
Don't get us wrong, there can be several benefits to planning, creating, and maintaining your SEO campaign in-house – But there are many downfalls.
Here Are Top 5 Reasons Why Outsourcing SEO service May Be The Best Idea
1. Affordability Is Not Always About The Cost
The cost, efforts, time and the results has to be measured when you are thinking to outsource or not. Outsourcing your search marketing efforts could cost more than having existing members of your staff perform the duties – but not in the long run. 
SEO is not just a one-time thing, you will be taking your staff away from the important tasks that they are trained to perform on a daily basis.
Now those projects aren't getting done, and you will need to bring on more resources to get those tasks done.
If you're thinking about hiring a SEO or SEM expert, be advised that they come with a hefty salaries. Not to mention the behind the scenes costs which includes employee benefits, taxes, space, etc.  You can get a lot by hiring outsourcing SEO services than managing the headache in-house.
2. Time Is Money And It Very Expensive
SEO activities such as white label SEO is an activity that takes certain skills that must be acquired over time, to be done correctly. When you are trying to teach to your staff will require a lot of time, and cost.
Less time is available for your staff to work on other projects that may have high importance, and less revenue will be able to be generated from these important projects. And everybody has a different learning curve. You cannot accurately predict the total time it will take to have everyone trained to the same standard. And when the staff is trained, you will get different results from different people.
Another consideration is how are you going to train this person? It's not like you have an expert already in-house.
3. Looking In From The Outside
Being the member of your own business industry; your mind is already in a certain mindset and perspective. A SEO outsourcing services India; does not necessarily know your industry like you do, and will ask a lot of questions. 
These questions will help them generate and create ideas that thinks differently from set mindset. It will break away from the normal ways of marketing in your industry. This will help open up new possibilities that would have not been discovered without the viewpoint of an "outsider" of the industry.
4. It's Not a One Time Thing
SEO it not something that you can just sit down and do for a few hours and then it is done. It is an on-going process. For the best results, you need to be performing SEO activities on your website every week  or perhaps daily few hours. It requires having new informative content published. Furthermore;link building needs to be performed in order for your campaign to have any significant results.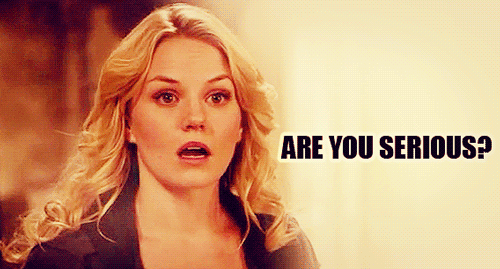 Also, you have to keep up with your Pay-Per-Click advertising, and implement any changes that may be needed to improve its efficiency. There are many aspects of SEO hence; outsource SEO projects will give you the confidence and the peace of mind that your outsourcing SEO services is performing activities flawlessly. Rest assure you'll be able to focus better on your business activities. 
5. Mastermind Behind The Tools of the Trade
SEO marketers uses more than just their minds to perform their jobs. They work specifically on the SEO tools to implement SEO tasks to get the best results. These tools cost a good chunk of change, and require good understanding of SEO.  Moreover; a good understanding of how they work and can be used further to improve the SEO marketing efforts. 
Unless you have one or two people who will be working on your campaign, it will take a lot of time and money to get the results. Hiring an outsourcing SEO team can give you improved results on your search marketing campaign. It is usually better to outsource your search marketing to experts who use these special tools on a daily basis.
In Short: Outsource Your SEO Services
It is better to let your resources focus on what they are trained to do, and let a SEO Projects Outsourcing Company like SME Networks which is specializes in search marketing take care of your SEO campaign.
Moreover; you'd find outsourcing SEO pricing, a lot more cheaper when compared to what you spend on your in-house team.
Furthermore; Indian SEO companies offers various SEO packages India.  If SEO marketing is the single most profitable ROI path for your online business. You want to make sure that it is being performed correctly. Hiring an outsourcing SEO services expert India services can be the best choice. 
Connect with Service Provider
Get connected within 24 hours to pre-screened, trustworthy and small business friendly service providers for Services in top Indian cities