Get Rid of Headache of Recruiting Senior Hiring Management Professionals by Outsourcing to Executive Search Firms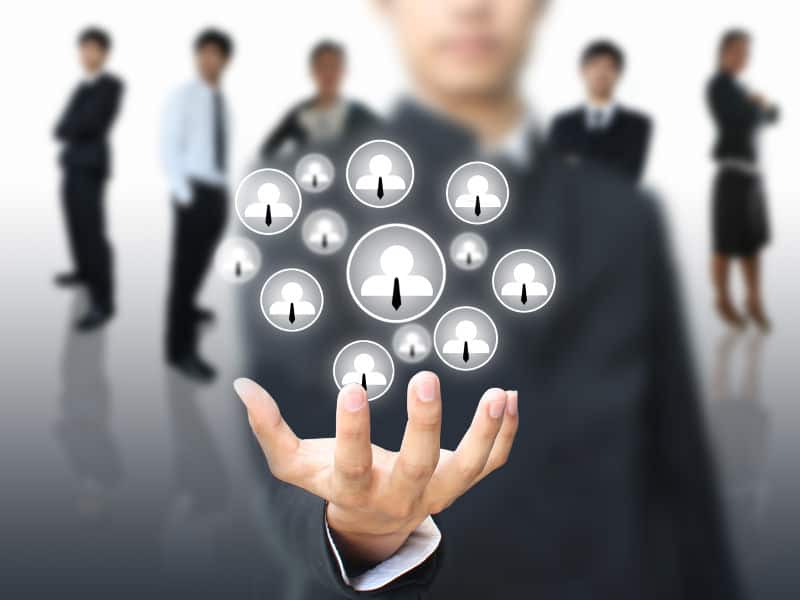 Hiring the most appropriate person for a job in your company is a complex task that requires trained staff. Filling senior management positions is even more challenging, and crucial for the business' success.
The investment is huge and companies need to see that the selected person fits the position as well as into the company's culture. Executive search firms can be your key to finding the most suitable, qualified and motivated candidate for your business.
The need for strong senior leadership, which is a mix of skills required to lead and manage the company, cannot be underestimated. Executive search firms can add real value to your company, providing expert knowledge and contacts to help you find the right person for your business. A key benefit of using executive search firms is rapid hiring time frames. With quality candidates already vetted and available, they can save your business some precious time.
Why Executive Search Firms?
Executive search firms follow a thorough approach when it comes to promoting you as an employee brand in the market, and find the right talent and professional expertise for you. Executive search firms have connections to some of the most selected talent in various industries. They can even find out about any particular candidate from a certain company you may want to hire.
"Joanne Welch, head of executive talent sourcing at PwC, said there were some situations where using external search firms was preferable to an in-house team.  These were when confidentiality was required and when an appointment was internally politically sensitive, to add capacity to her team, and to give PwC access to individuals that it lacked.
Robert Allen, senior manager for EMEA talent acquisition at SunGard Consulting, agreed that the networks developed by executive search consultants were valuable, and not something that his team had.  Allen added: "We would have to resort to executive search" when a speedy hire was of the essence." (source: Recruiter)
Image source:sterlinghoffman.com
Benefits Offered by Executive Search Firms
The right people, especially the ones at the top level, are company's most important asset. Professional executive search firms completely understand this, and can offer hiring solutions that can greatly benefit your business. They will carefully sift through the background and professional record of the candidates. With the assistance of executive search firms you can easily get through the troublesome task of hiring senior managers. They will help you have clear objective, focus and effective planning to make the process relatively smooth.
Executive search firms can adopt outreach strategy to identify candidates outside of a company's personal networks. From time to time the nature of a search must be confidential in order to avoid publicity over an impending chief executive officer or senior manager departure. Executive search firms can conduct search without sharing the name of the hiring company.
Organizations typically engage the expertise of executive search firms when they are facing new situations or challenges. For example, an organization may be experiencing a growth phase and need access to candidates with skill sets not previously required. Such might be the case for an organization hiring a chief operating officer for the first time.
Executive search firms have team of professional recruiters who have training and expertise in a range of recruiting activities, including identifying the core responsibilities and qualifications needed for a given senior level role, preparing job descriptions, adding to their database of industry-specific relevant profiles, assessing how candidates' skills, experience, and personalities match up against the open position, undertaking thorough background checks, and providing advice on the negotiation process between the company and the selected candidate.
Services of executive search firms…
To find the right executive search firm for your company, you must consider a number of factors. Executive search firms can vary greatly by size, ranging from large agencies to independent consultants. They may have an international, national, regional, or local focus. Some executive search firms are generalists, while others may specialize in a particular function, industry, sector, or in an area like diversity.
Choosing an executive search firm is one of the most important decisions your company will ever make. Finding the right executive can help a company achieve their full potential. By contrast, hiring the wrong executive can be incredibly costly – not just to the bottom line, but also to company morale.
When it comes to small businesses and startups in India, Cloud9 India is a great suggestion as an executive search firm. Cloud9 India is a human capital advisory company aimed to facilitate businesses in building strong human capital through result oriented & value driven talent acquisition, talent management and HRM practices. While working with established & large businesses, they also aim to enable the entrepreneurs in helping them grow their start up ventures and SMEs who are catalysts for strong economic growth of the country.
When it comes to executive search i.e. reaching out to senior candidates, Cloud9 India adopts out of the box approach and practices serious networking exercise to understand factors like domain expertise, experience, industry-knowledge, conceptual skills and overall personality of senior professionals.
InnoServ, Corp Global, Career Draftsman, MANCER Consulting Services, and Flysquare Solutions are few other reputed executive search firms in India. MANCER Consulting Services has successfully managed many CXO level searches and offer customized solution for various senior level profiles in the organization.
MANCER brings in rich experience and highly qualified professionals to Start Ups running the show without worrying about talent acquisition. They offer a customized talent acquisition model for startups that enables new-born companies to understand human resource needs to support new ventures, and recruit top talent from industries at all levels.
Image source:sowelo.eu
Connect with Service Provider
Get connected within 24 hours to pre-screened, trustworthy and small business friendly service providers for Services in top Indian cities