Learn 5 Ways How Your Business Can Generate Leads On Social Media
When we think of lead generation campaigns, we never take social media marketing seriously for getting leads. Majority of the digital marketers and lead generation professionals understand social media is for brand awareness and not sales. Generating qaulity leads is most important for any business and social media marketing seems to be the best option to generate leads on social media platforms.
The truth is that social media is much more than just a way to grow your brand and connect with your current customers. When done correctly, you can actually use sites like Facebook, Twitter, LinkedIn and Instagram to generate real leads for your business. And the cherry on top is to generate leads on social media is the most cost effective and proven to produce results:
Social media marketing has reduced costs for 48% of businesses.

Revenue increased for 28% of businesses when they utilized social media for lead generation.
Leads are your potential customers who have expressed some interest in your product or services and have provided contact information to use to follow up with more information.
You can then pass these leads directly to your sales department or engage with them using a tailored content marketing campaigns.
According to a recent study by LinkedIn Pulse, B2B and B2C buyers who feel a "high brand connection" are 65% more likely to consider, purchase, and even pay a premium than "low brand connection" competitors.
Top 5 Ways How Your Business Can Generate Leads On Social Media
1.Run A Contest
Contests are the most attractive ways in grabbing customer attentions.  Anybody will be interested in entering a contest to win a free iPhone or trip to DisneyLand but; what's more important is their contact information. They have expressed no interest in your company, your product, or even your content—just lots of interest in big fancy free things that anybody would enjoy.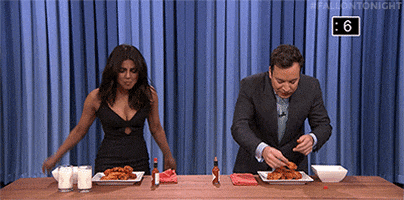 So, what you should offer as your contest prize? An extended trial of your product could be a good option, or an upgrade to higher tier of service. After all, those prizes only have value to people who are genuinely interested in using your product. If you sell physical products, you could give away some of the products themselves; its a must try to generate leads on social media.
2. Polls and Surveys
Rather assuming what your audience tastes and preferences are and what attracts them; it's better to ask them out. Your followers can provide you with good amount of knowledge by asking them participating in polls and surveys. It helps your customers to express their opinions.
Polls and Surveys are the fantastic way to get feedback on how people are using your product. It helps you gain better insights about them and what their pain points are, and what they'd like to see on your roadmap. You can even offer incentives to get enhanced response rate.
3. Refer-a-Friend
This may seem tricky but; if you play it well through referral campaigns it can be a great way to engage your followers. With 90% of buyers trusting the recommendations of their friends and family, referrals are a great way to generate leads. Create compelling offering gift card, discounts or cash incentives. It might attract your customers to recommend you to their network.
With the help of a social application when integrated with your marketing automation platform, it make it easy to set up a referral campaign. The referral campaign covers majority of social media platforms, letting you to grow your customer base fast.
Since; each shared message includes a special link that tracks the responses at every stage to the conversion event. You'll be able to track the campaign's progression and effectiveness and understand how prospects are helping to get the word out.
4. Promote Content On Social Media Platforms
Promoting gated content on social media is one of the easiest ways to generate leads. Social media is a great megaphone to get your content out in the world, and by developing posts that direct to landing page. Landing page is where users are prompted to fill out a form, you can generate new leads and nurture existing ones in your marketing database.
One of the most critical components of this method is to ensure your social posts provide content that captures the interest of your followers.
Use images, gifs, or stats to visually tell the story of your content. Each and evry post, other than a response or comment, should have a picture or video. That's one of the most important things to remember.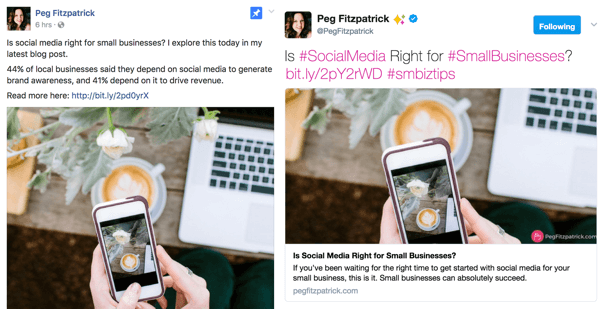 Most leads take only a few seconds to decide whether they'll read a page and give their information. Therefore; keep your landing pages simple and design minimal to avoid overwhelming your leads. It's clear what users should expect after clicking through, and the visual is captivating and relevant to the content.
5.  Paid Social Ads
With recent updates to many social media network algorithms, advertising on social media platforms is becoming more important than ever. So, when you set the campaign to generate leads on social media,  ensure that these updates are made to give users a better experience. Hence; they'll see less promotional content and more of the relevant content that they want to see.
As a marketer, you'll need to supplement your organic posts with paid promotion to get your posts seen. Each social platform has unique demographic criteria that allow you to target ads. For e.g. location, job title, age, industry, gender, etc.
Leverage the right platform and targeting options to ensure you're going after the audience who will find value in your content and that you're not wasting paid resources on megaphoning.
When you're promoting your posts, be sure to include a strong call-to-action to get the most out of your investment and generate conversions.
Connect with Service Provider
Get connected within 24 hours to pre-screened, trustworthy and small business friendly service providers for Services in top Indian cities