GDPR And Digital Marketing - Things You Should Know
By the end of the May, 2018 GDPR – General Data Protection Regulation will be enforced from May 2018. What does this mean? So, how GDPR and Digital Marketing are inter-connected?? What impact will it have on digital marketing?
In today's connected world, personal data is being collected at an incredible rate.
The websites that you use, the calls you make, the places you travel and even the photos you take are all recorded, measured and leave a digital footprint. A footprint that is fast becoming a prized resource. Your personal data is so valuable, it's vulnerable to theft or misuse and this has led to consumers demanding to know how companies use and store their personal data. This is because, overall, consumers are not convinced the companies are doing enough to protect them.
Clearly, there's significant disconnect between consumers, their personal data and how the companies that collect it, use it.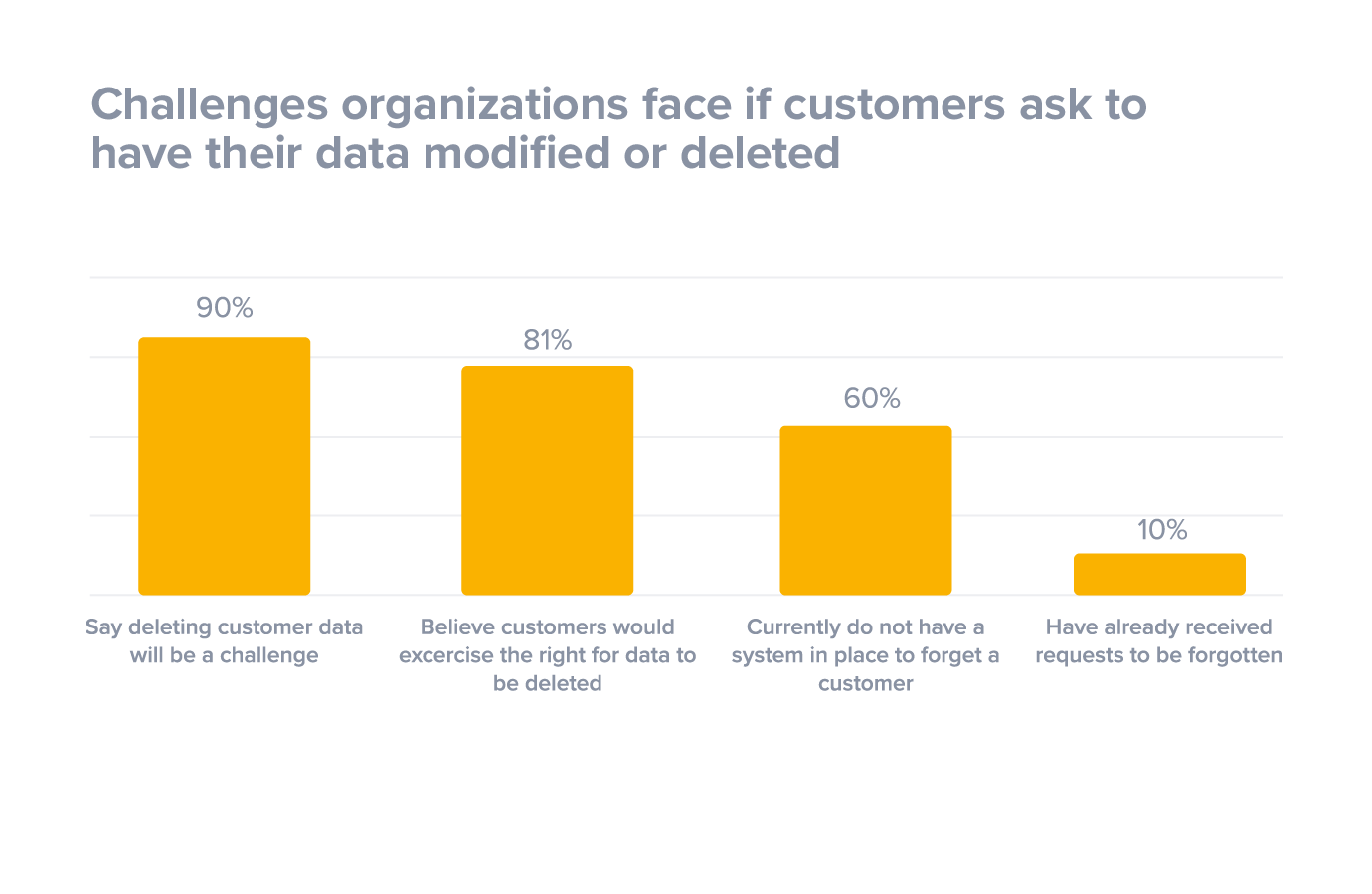 What Does GDPR Mean?
The General Data Protection Regulation -GDPR was put into implementation on 25th May, 2018. It is a new digital privacy regulation which standardizes a wide range of different privacy legislation's which will protect users in all member states.
The GDPR was created by European governing bodies to ensure that personal data for individuals is protected locally. It also has a set of guidelines about restricting personal data from being exported. The aim is to ensure that citizens are protected and that their data remains under their control to the extent that they are also granted the right to "erasure," or a withdrawal of consent.
Its focus is to ensure that consumers have rights such as:
The right to erasure

Right to restriction

The right to object

Information notices
Put simply, this means companies will now be required to build in privacy settings into their digital products and websites – and have them switched on by default. Companies also need to regularly conduct privacy impact assessments, strengthen the way they seek permission to use the data, document the ways they use personal data and improve the way they communicate data breaches.
And, because it's a regulation and not a directive, it is legally binding – meaning it cannot be opted out of, or ignored. In fact, failing to comply could lead to heavy GDPR fines.
Why Introduce GDPR Now?
The main reason for introducing this now is because the current data privacy regulations are still based on a document that was first adopted in 1980 which was later updated in 1995.
This means that the data privacy principles that the EU works are outdated on don't include considerations for social media, smartphones, or even advanced web technology i.e Artificial Intelligence, Virtual Reality, etc.
Plus, the current regulation is only a directive, so companies and countries could easily opt-out.
From 25th May, 2018 this has no longer been the case.
While consistency in data privacy regulations across Europe should be good news for all marketers, GDPR also comes with quite a few challenges that impact marketing teams especially, those marketing teams that communicate to customers base.
Why Do Marketers Need To Be Aware?
Data forms the foundation of the online world.
For web users and consumers, personal data acts as currency – sharing it gives access to numerous services and content. GDPR and Digital marketing are inter-related; as for marketers, data is the key to running successful campaigns; it helps us recognise site visitors, target the right people with the right content and much more. And, crucially, it's our responsibility to use and store the data we're given responsibly.
GDPR And Digital Marketing  – How Does It Impact?
There are few things to consider if you are running a digital marketing company and it includes:
Data Capture Fields & Forms
With opt-in becoming a mandatory requirement, marketers must ensure any on-site forms are made compliant. Compliance of course extends beyond the option to opt-in – forms must be deployed and hosted in a way that complies with GDPR.
Third Party Compliance
For many digital marketers, third party tools and marketing technology providers such as marketing automation platforms, CRMs et. form much of their data ecosystem. In this case, it is crucial important that digital marketers check that their tech suppliers are ready and prepared for GDPR compliance, with measures in place to store and process, and integrate data appropriately.
Opt-In/Opt-Out
One of the most impactful areas to note is that 'implied consent' or 'soft opt-in' will no longer be an option for B2C personal data. Under GDPR, marketing consent must be explicit. Companies must be able to provide proof that an individual elected to opt-in to communications and didn't just fall onto the list by default – such as checking an unchecked 'opt-in' box on a form.
However, for corporate or business data, 'implied consent' means marketers are able to email someone, so long as that person had the option to opt-out of emails at the time of purchase.
Unless you're confident your database does not contain any personal data e.g. email, phone number, it is recommended is that you remain as compliant as possible.
Marketing With Legitimate Interest
If a business decides to use the legitimate interest precedent for their direct marketing, then it will be able to send email marketing on an unsubscribe/opt-out basis. Note that this isn't a route to 'get around' GDPR. All other aspects of GDPR must be met, and if challenged, proving 'legitimate interest' may be harder to do legally.
GDPR online marketing it doesn't have to be a huge pain for your digital marketing team. Below is the GDPR checklist for you to get started now.
Define opt-in status for all contacts
Compliance for new contacts
Create opt-in campaigns for existing contacts
GDPR inclusive Sales and marketing compliance
Prepare for information requests
Prepare for security breaches
Review external parties that work with your data
Privacy page
Clean your database
GDPR Summary
As a digital marketing company, it is recommended to be as transparent as possible with consumer data to build more relevant, valued relationships with your customers and consumers.
Marketing shouldn't be pushy or mysterious for consumers. If a consumer understands why they're opting into your messaging – and can see the value they'll gain, that's a true, trustful relationship to have and should be the default.
GDPR and digital marketing are correlated hence, should help to contribute to that; ensuring data protection, trust and proven value through best practice and transparency.
Connect with Service Provider
Get connected within 24 hours to pre-screened, trustworthy and small business friendly service providers for Services in top Indian cities