Top 7 Best Free Blogging Platforms To Make Your Blog Posts Viral
Looking for free blogging platforms to make your blog posts viral? 
It's tough to make a blog post go viral. There's no secret sauce to make every post a hit. However, there are plenty of things you can do to increase your chances.
A great blog can be a huge asset to you – it feels great to make and can bring attention to what you're doing. The problem is that if nobody sees your post it's not useful to anybody besides you. There are tons of suggestions around the internet to drive traffic to your blog and most of them work to some extent.
Most aren't so effective. There's really only one way to create a popular blog: creating great content that can change people's lives for the better. It's about putting yourself out there and making a connection. 

Free blogging platforms help you to start sharing your writing with the world? Whether you just want to share updates with your family and friends or you want to start a blog and build a broader audience, we've put together top 7 best blogging platforms that offers to publish your work for free.
Top 7 Best Free Blogging Platforms To Make Your Blog Posts Viral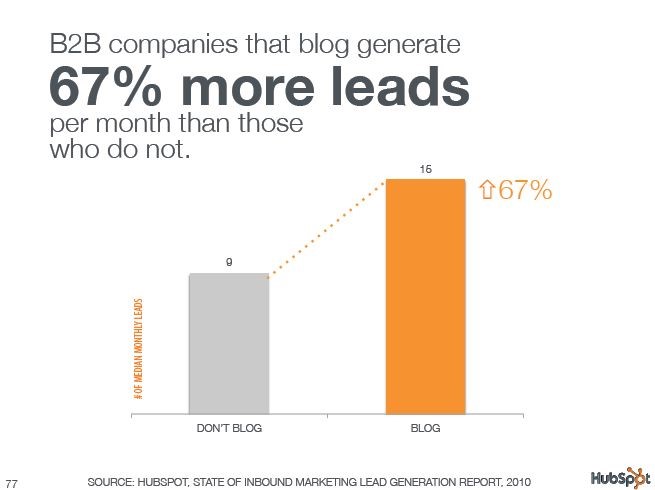 It is a free website builder that can be totally managed from the front-end. The main characteristic of this platform is that it comes with drag-and-drop options, so you don't have to handle anything in the back-end.
The design is very intuitive and modern, which can be used by both beginners and advanced.
To publish your blog at Wix, all you need to do is sign up and make a choice: you can either let Wix team create a site for you based on a questionnaire or build your blog yourself – which includes selecting a template and arranging the layouts via the WYSIWYG editor.
If you go with the second option, all you need to do is to find a beautiful template and start customizing everything on the front-end, in a live preview mode.
It is a multipurpose platform tackling diverse topics, where anyone with an account can write. Unlike most other free blogging platforms, the big advantage of Medium is that your articles will be exposed to a wide audience since the platform is visited by 60 million readers per month (and the number increases every year).
It's super simple to use – you pretty much just sign up and start writing. For example, you can write about high-quality deadbolts. But the downside is that all your content is on Medium.
Getting started is easy, with dozens of customisable templates to choose from, a straightforward site builder for putting everything together, flexible layouts and drag-and-drop widgets. And if you have the skills then you can edit your CSS in order to fine-tune your site's look.
However; you can only have two sites and three web pages with its free plan – but the upside is a healthy 1GB of storage and bandwidth, and your site won't be littered with unsightly third-party ads.
It is one sort of a blogging platform, just 'milder' than the others on the list. Unlike the rest of the platforms that are mostly created for publishing purposes, this one here is more oriented to multimedia or social media-like content. The interface of Tumblr is more playful and is easy to get started with – you can simply sign up and then you're allowed to start posting.
Just like a regular blogging platform, it provides multiple post formats for different types of content. The thing with Tumblr is that it is purely for personal use and wouldn't put up a great solution if you have business-oriented plans.
It is another popular name in the list of best blog sites that allows you to create your blog for free.
Weebly started in 2006 has been providing very extensive well-managed solutions for newbie's. This blogging website features tons of unique and modern themes to start you blog off looking fresh.
Weebly bills itself more as a website-creation system than something for solely creating a blog. It's based around drag-and-drop components, which enable you to quickly create new pages.
Along with bogging; you get access to customisable layouts, a bunch of free themes. Also it has sharing features you'd expect, to spread your words far and wide.
Hubpages is a network of sites that enable bloggers to share their story with a vast open community. Perhaps; one of the best blogging platforms to publish your blogs.
It has an Arts and Design section, which will be a happy home for creative bloggers. Hubpages majors on its ability to connect its users with a wide audience and earn revenue from ads and affiliates.
Edublogs is the World's most popular education blogging service. If you want to create an educational blog then edublogs is the best free blogging platforms for you.
This blogging platform is safe, easy and secure, probably the best blog sites on educational information and students from all around the world.
If you are a design student or tutor, Edublogs is a great place to set up your online home. It is one of the best free blogging platforms aimed for schools, colleges, and universities is powered by Wordpress. Furthermore; it gives you the added benefit of plugging you into a community of fellow educational bloggers.
You can sign up for free, which gives you access to over 250 premium themes and 1GB of storage space. Also; it offers a Pro plan which gives you all the extras you'll require when you get serious.
Conclusion
If you want your blog to rank on Google, you will need to put an extra effort to make your blog posts viral. By using above mentioned blogging platforms your blogs can make massive progress. These are sure to skyrocket your rankings and increase the amount of traffic you see coming your website.
Connect with Service Provider
Get connected within 24 hours to pre-screened, trustworthy and small business friendly service providers for Services in top Indian cities