Do This Not That - How To Get Engaging Facebook Company Page
Your Facebook company page is the medium that speaks about your brand, products & services to the world. It offers a platform which engages your business with the customers across the globe. Hence, to ensure that you get maximum conversion, get to engage more customers and your business gets to showcase your products & services on a wider scale; know the "Dos & Don'ts" of Facebook social media posting.
To get an engaging Facebook company page, you want to attract customers/viewers and not repel customers. Know how can your content can break through the Facebook clutter without annoying your fans in the process?
Follow This Do's And Don'ts Advice To Have Great 
Facebook Company Page
 Do This – Follow 80/20 Rule
Make sure that you content is the mixture of both work and play. 80% of your social media posts should be social in a way relevant to your audience and industry, and 20% should pertain to your brand/products and services.
  Not That –  Sell, Sell & Only Sell
Consistently promoting your posts, could cause your fans & followers to flee.  Social Media posting all the time is as bad as getting interrupted during your favorite basketball game. You don't sit through the commercials, you are irritated and leave the room. Trying to constantly sell on the Facebook will cause similar damage, making your viewers leave your page.
 Do This –  Respond Asap, No Later Than 24 Hours
Acknowledging your interactions seems to be giving good impression of your business image. Your customers/viewers gets to know that you can for them and respond their queries and concern, making them feel welcomed.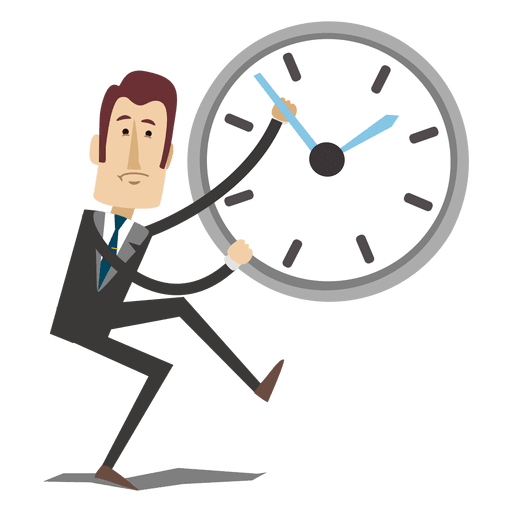 What about negative comments? There is no business in the world, that has not got negative comments. A true business owner handles it tactfully and doesn't shy away from answering them. Going rash with your customers on a public platform ruins your online image which makes it too difficult to correct. Handle your problems, negative feedback wisely by giving a satisfactory will definitely enhances your public image.
 Not That – Ignoring Your Audience
You should connect and bond well with your customers, after all it is all about flourishing your business. It's like there should be always a human behind  a  social media post. Ignoring your customers will not take your business anywhere. Whether they are writing good comments or bad feedback, cherish it and when require take necessary steps to correct it. Disappointing your audience or ignoring them will only make things worse for your business.
 Do This – Keeping Your Characters Under 80
Have you not heard, that keeping short and sweet wins the most – the same rule applies with social media posting on Facebook. It has been surveyed that 80 or less characters have got more hits and engagement on Facebook compared to other posts. 
The lengthier the content, more boring it becomes, plus it has difficulty in loading the images with it. Your social media post should give a neat look hence your post should not look like it has been stuffed with content and keywords.
 Not That – No Lengthy Status Updates 
Adding content to the image or linking is the key thing. Crafting a lengthy social media post and posting could cause your follower's eyes to glare over. It's obvious for them to leave the page or have zero likes over it.
Going on and on and on being poetic doesn't going to give your more conversions, it will only make your  fans leave your page. Lengthy status update or post is not irritating in reading but doesn't give a business look feeling.
 Do This – Build Your Fan Following Organically
Reach out to your established network and spread the about about your Facebook company page. Link your facebook page with your website, blogs or emails. Send emails within your network to let people know about your Facebook page; also you can offer exciting discounts or freebies from time to time to spread the word.
You can also, post images of your office parties, award functions and other ceremonies to aware people about the work place and how your company is doing overall. Once your fans become active on your page, the conversions and likes are likely to increase and that is how you will be able to boost your ranking organically.
 Not That – Buying Likes
Millions hits, and plenty of likes may seem to be a good idea for any Facebook company page but everybody knows the reality behind it. People are well-aware of the these practices, and fooling them by showing how well your page is performing is just no-no thing. 
Fake fans equals to low engagement, which will negatively impact  the likelihood of the  people seeing your post content. Just proceed with caution.
 Do This – Ask Questions, Post Attractive Content
Here is the tip: Ask questions at every end of your post.Posts that has a question at the end have a 20% higher overall comment rate and 3x higher comment rate than those asked in the middle of the posts. Questions posts gives a better review/feedback of your post indirectly suggesting if you can make any improvement or congratulating you if you are doing a good job.
It never hurts to know how well our products/service is doing in the market and with the free of cost suggestion, we can get the better reviews and can pave the next marketing strategy accordingly.
 Not That – Write Fake Comments
Your comments are screaming fake, fake, fake…. engagement is a legitimate desire for all businesses on Facebook, and  writing fake comments will do no good for your business, rather disappoints your audiences in a huge way.
Fake accounts are easy to pinpoint and customers will happily call you out. Gaining real and engaging customers may seem to be difficult task, but in the long term it will give your business greater benefits in terms of conversion, sales and base. Determine which type of content triggers your customers and post it accordingly. It is important to know what your customers want and what interests them.
 Do This – Post No More Than 1-2 Times A Day
Anything too much is not good; unless it is revenue. 85% people think Facebook is a good place to interact with brands. However; 47% of people don't like brands on Facebook because they clutter the newsfeed. Now that we know which side to balance, know how to take it from here.
Talking only about your brands, products and services will make your customer feel less important.  Bragging all the time of the business is inhumane. People/viewers and customers wants to know and feel that the brand they like is also taking an equal importance of their likes and dislikes.
 Not That  – Cluttering Your Newsfeed
Inundating customers with constant stream of content screams, "look at me"… The primary reason why majority of the Facebook company page are not doing well is because of cluttered newsfeed. The page is always overflowing with the unwanted information can easily irritate your viewers from clicking or let alone liking it.
Connect with Service Provider
Get connected within 24 hours to pre-screened, trustworthy and small business friendly service providers for Services in top Indian cities