Expect More and Pay Less -Get 10% Discount On Advanced Bookings of 3 Mailer Campaign From SME Joinup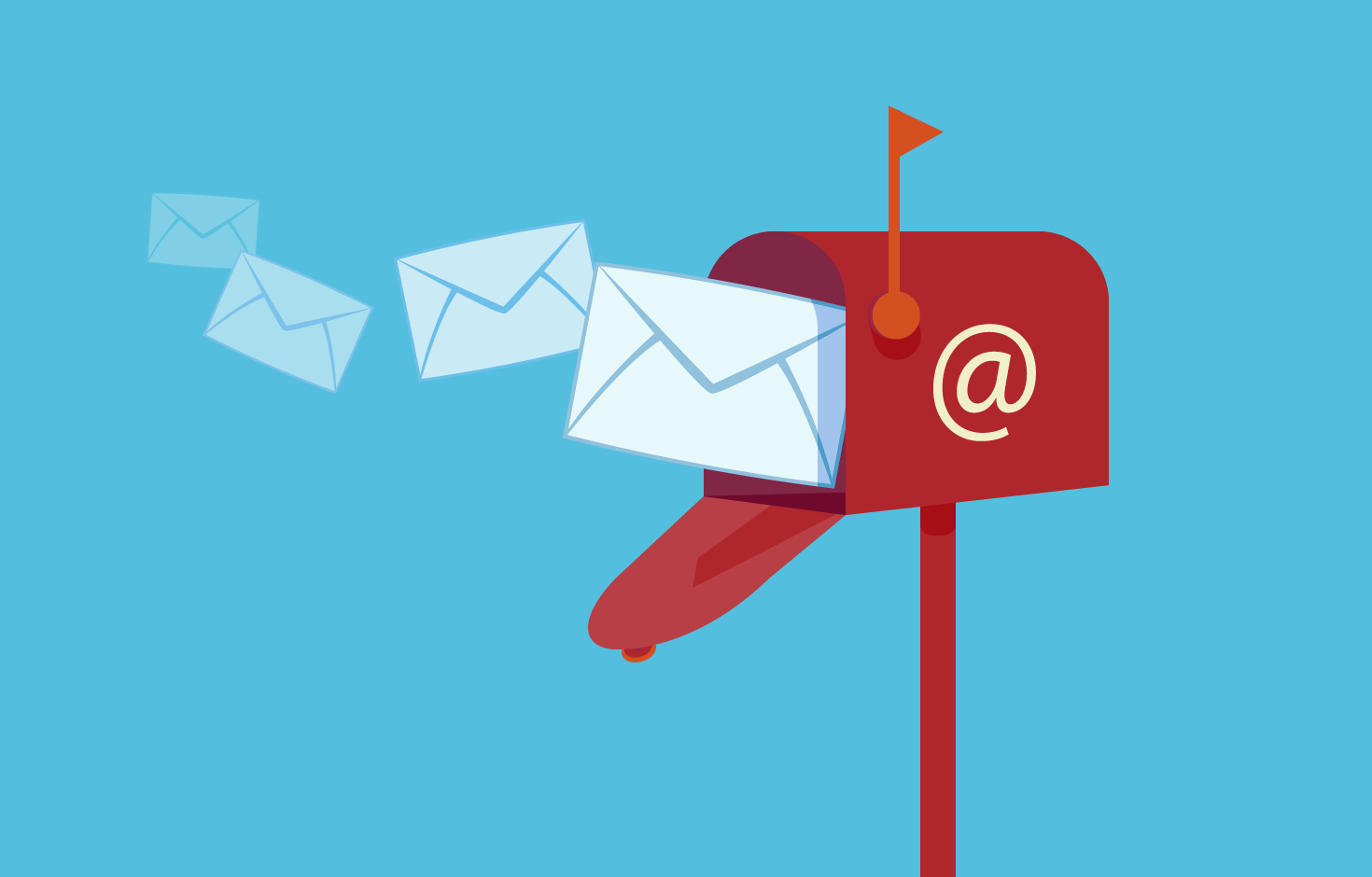 Get the right message to the right people, at the right time.
Get 10% Discount On Advanced Bookings of 3 Mailer Campaigns From SME Joinup
"You have got mail."!!!!!
Do you remember hearing that? It's one of those legendary pieces of Internet history that was formed when the road was still being paved and we were foraging our way through the wilderness of what was the original World Wide Web.
Although the times have changed and AOL that used to send CDs no longer sends in the mail, and we can still thank them for introducing us to email and the growing addiction to it.
These days, it has been replaced the messages with Tweets, likes, and status updates, but that doesn't mean that the affinity for email is any less. In fact, because of the noise that is social media, one could argue that the inbox has become a virtual dojo, a place of solitude amongst the chaos.
This is why, startup entrepreneur should believe that building successful mailer campaigns has never been more important than it is now. But there's a problem; most people don't know how to do it right.
So in the interest of furthering best practices and helping you succeed as a business owner, let's get back to the basics and talk about how SME Joinup takes care of few things while creating mailer campaign:
Remember you are in their house
Getting into someone's inbox is like being invited to their home for dinner. If they ask you to take your shoes off, you respectfully do so. It's the same with mailer campaign/email marketing, so before we begin it is good to remember to b on your best behavior at all times and remember…you're in their house.
Playing the number games
Mailer campaign is all about expectations, and it's up to you to set them. If your call to action is strong, and your follow-up is consistent, then you can count on a positive campaign. However, if you promise to send one email per week and instead send them daily, then you're setting yourself up for failure. On the contrary, if someone is expecting daily updates or critical product updates and you don't' deliver, then they are likely to be just as upset in that case too.
This is why the first follow-up email is so crucial to the success of your email marketing efforts. Almost all email service providers give you the option to create an auto-responder sequence, and it's imperative that you take advantage of it.
The initial follow-up email should be sent immediately as a way to introduce yourself and detail what you plan on doing with your new subscriber's email address. It's better to be long-winded and detailed than it is to be quick and unobtrusive, but if you can pull off quick and concise then more power to you.
When to pitch
If you're going to get in the habit of pitching often, try to put yourself in the reader's shoes. Ask yourself if your messaging is consistent with the expectations you've set. As said before, Amazon does this well because they send relevant offers based on my buying habits. Those that send blind offers are far more likely to lose permission to keep doing so.

Know what your Newslettter carries
The first sign that you've received a bad newsletter is that you don't recall ever asking to receive it. Typically, this happens when a business either fails to maintain a regular email routine or uses poor form and manually adds me to their list after receiving a business card or personal email.
As a rule of thumb, try to use your newsletter as a way to further your relationship with the reader/customer rather than to pitch them. Save the pitch for unique updates, offers, and announcements.
Mailer Campaigns Are The Most Cost-effective Advertising Method Today 
Certainly email beats the competition from a measurability standpoint. With TV you do not know who is watching your ads. Ditto with print. Even with direct mail, you cannot be sure that your mail has been delivered, or that anyone reads it when it gets there. With mailer campaigns, you know within 24 hours exactly which messages have been opened, by whom, what links the openers clicked on, and what part of your message was working.
SME Joinup's Best Practices Helps You Succeed As A Business Owner
A properly structured email message provides benefits to the business owners, as a TV, print, or direct mail ad is what it is. On email the ad is much more. Because of electronic links, those who open your emails can do their own research: they can explore and see any of the thousands of products that you sell. They can see the colors and sizes. They can, and they do, read ratings and reviews. They can put products in their shopping carts and buy them.
"Fine," say the TV folks, "but shopping cart sales through emails are seldom more than 5% of total sales. Nothing to write home about."
What these detractors seem to willfully ignore is that emails create impressions that lead to sales through other routes. Some of these routes can be tracked. The recipient can open it or delete it. If she opens it, she can click on it, perhaps buy something or print out a coupon and take it to a store. Finally, if the customer puts things in the cart but does not buy, you can send an abandoned shopping cart email that usually yields 29% of lost sales.
Why Business Owners Choose Mail Marketer?
Mail Marketer is a trusted Do-It-Yourself email marketing service that over 10000+ businesses use when they need to send email campaigns,bulk emails, newsletters and mass email – without worrying about installing email marketing software or configuring mail servers.
Simply choose a plan & sign up
SME Joinup's Beautiful Mailer Campaigns That Deliver Results
Organize your campaign and build segments based on custom criteria with SME Joinup's mailer campaign brilliance.
SME Joinup's team invest in your success
SME Joinup has got affordable, flexible plans that enables you to engage more people easily
SME Joinup helps build your audience
Turn you website visitors into email subscribers by doing mailer campaign with SME Joinup. With it's most effective approach to attract new customers and to keep in touch with the existing ones it helps you build audience for your business in minimum cost.
SME Joinup mailer campaign brings your customer back
SME Joinup's mailer campaigns are easy, fast, and affordable way to send monthly newsletters, invitations, special offers and social posts that delivers your message keeping you ahead of the business along with growing your business.
SME Joinup Leading Mailer Campaign Provider In India
SME Joinup's mailer campaign plan ensures to offer reliable emailer service, thus have helped them to become the leader in mailer campaign service providers in India. India's SMEs & Start-ups prefers SME Joinup for mailer campaigns.
Get 10% Discount On Advanced Bookings of 3 Mailer Campaigns From SME Joinup
Call us on 8800225467 or write an email at request@smejoinup.com to explore how SME Joinup can help you in getting best mailer campaign plan for you.
Imagesource:blogkissmetrics.com,targettingmantra.com,marketingland.com ,inspiring-speaker.com
Connect with Service Provider
Get connected within 24 hours to pre-screened, trustworthy and small business friendly service providers for Services in top Indian cities