How To Ensure Your Mobile App is a Success?
What do successful mobile apps for business have in common? Apart from the fact that they are all made for a specific business and made to entice the customers with their business offerings, what is that sets them apart from the not-so-popular business apps?
This is a question worth pondering over as many small businesses have started investing in business application development in the recent times. Mobile app for business has changed the way consumers look at business and communicate. 90% of the consumers have access to smartphones and spend a huge portion of their time online and on mobile apps. This is a huge opportunity for the businesses to pitch their business with an effective mobile app for business.
Lately, there has been a tremendous increase in the number of Android and iOS apps in the market, increasing the pressure to do something unique and different among the small businesses.
No business can run without a mobile app and one of the key players in developing the right kind of app which serves your business requirements is the selection of the best mobile app development services provider. A proper research teamed with an in-depth knowledge of the preferences of the target audience will enable the business in developing the perfect, functional mobile apps for business.
But for an app to be a success, being well developed is just not enough. There is no point in having a perfect app which no one knows about or utilizes. The right kind of marketing and promotion is then required for the app to become popular.
Even after all this, if the app is too complex to use or doesn't meet the expectations of the users, it might result in the app getting uninstalled or being dormant on their phones. Again, this is not a beneficial situation for business owners who have invested a lot of money in it, right?

How to Ensure Your Mobile App is a Success?
There is an app for almost everything. Every business has developed its own application to ensure that their customers stay interested and engaged with their business. It is also very important that the business application development process is a success. So how to do it right? To know that, please read further.
Introducing inbuilt viral feature
What is the whole point of building an app and promoting it if only a few can use it? Incorporating a feature which would allow the users to invite their friends in exchange for loyalty rewards, points and discounts would ensure that each user downloading the app, in turn, will invite and grow the network of users. This technique ensures that the app gets viral quickly and is a success within no time of launching.
Keeping a Track of Active Users
After launching the mobile app for business, management must focus on tracking the number of active users on a weekly and monthly basis to see the popularity of the mobile app. One can also track the number of purchases made, revenue generated against the number of active users to determine the average revenue per user. There must be a constant check to determine the churn rate (users uninstalling or deleting the app after some time of use) and the reason for churn to keep updating and improving the standards of the app.
That being said, numbers are not everything. Hence, overdoing the computations and calculating every parameter will only make the process more complicated and incomprehensible.
Use your Updates Space Wisely
While it is inevitable for a mobile app to come without bug fixes or updates, that space can be used more efficiently to describe the update and also to advertise any promotional offers. This would increase the chances of the user updating that app and also to attract any dormant user who has not used the app for a while.
Frequency of App Updates
While a research by Business Insider says that the higher the number of updates, more is the customer ratings for that app, though this is not a hard and fast rule, but it is true to a large extent. Many businesses have got higher ranks after releasing frequent updates while there are also cases where a mobile app for business with regular updates has failed.
Make it Addictive
Everything in this digital world is very transient. It is very important for a business development application to be a habit-forming one to ensure it doesn't get forgotten or replaced after a while. The application should not only focus on the business offerings; it must also have some interesting and engaging things to keep the users habituated to the app. Making an app indispensable ensures that the customer stays loyal to the business and frequently uses the app in his/her day-to-day life.
Pricing
This is a very important decision to make while developing a mobile app for business. It is also the major aspect in deciding whether a Small Business Mobile App is a success in the market or not. The best way to ensure its success is to keep it free, say experts. A free app has a greater probability of getting downloaded when compared to one which requires a payment. However, the business may want to add certain features or applications within the app which can be downloaded for a price. This would ensure that the app gets public attention and after it becomes indispensable, users would be more at ease with downloading additional features or applications that come with it. This strategy would ensure a certain level of revenue generation to the business without affecting the promotion of the app. Also, associating a price to the app would ensure that the users are sure to use it.
Analytics
While an aspect like the number of downloads and popularity of an app can be determined using analytic tools like Google Analytics, it is important that a mobile app for business comes with its own inbuilt analytics tool. It helps the business in determining the reason behind a user closing an app without completing the transaction, collating user reviews, the usability of the app and reasons behind poor reviews or any relevant bug fixes which are required in the app.
A business application development must always be a value addition to the business and must not be overly expensive and difficult to maintain in the longer run. Making an indispensable app for the users is a sure shot way to ensure business success and also to warrant customer loyalty towards the brand.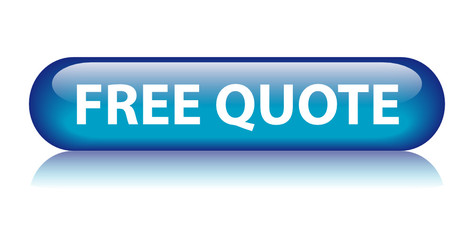 Connect with Service Provider
Get connected within 24 hours to pre-screened, trustworthy and small business friendly service providers for Services in top Indian cities