5 Email Testing Tips To Increase Response Rate Of Your Email Campaigns
Have no idea how to do email testing?
You have tried and tested majority of the things but, it is not working!! Your email marketing campaigns are not bringing in the results Why??
Perhaps, you are not testing your email campaigns in the right manner. You may be missing out on some major thing hence, it is important to know that you are testing your email marketing campaigns in the right manner. Because, it doesn't make sense if you have chosen a wrong email testing practice.
Best practices or fixed rules is not a path to success, because what works for one audience won't necessarily work for yours. Testing is your biggest ally. You should always 'test for the best' in your email campaigns.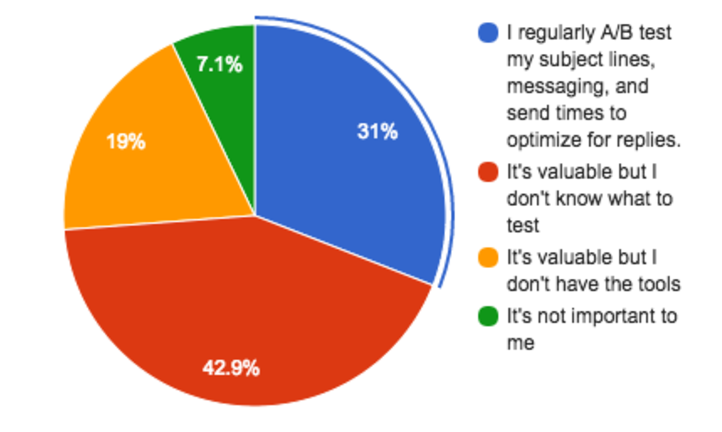 Witnessing our readers queries and concern on how to test email marketing campaign, we have gathered some important tips telling you exactly what to test, so you can go out and experiment your way to higher open, reply, and click-through rates.
Why Should You Perform Email Testing?
Testing allows you to compare and contrast different elements of your email campaigns to see how they impact your subscribers' reactions to them. By using some simple email testing practices, you will be able to see a drastic improvement in your mailer campaigns. and this will  drive thousands of extra visitors to the content in the campaign.
As you can see, you can gain a ton of actionable insights when performing email testing which can directly affect the performance of your campaigns. 
What Should You Test In Your Email Marketing Campaigns
To understand what's really impacting your results, it's best to test just one thing at a time.
Fortunately, there are no right or wrong answers here. Just be sure to pick one and be consistent in measuring against this metric in all your tests.
#Testing1:  Subject Line Testing
The subject line is one of the most prominent elements of your campaign when viewed in the inbox. On most devices, the subject line is formatted with darker, heavier text in an attempt to make it stand out among the other details of the email.

Your subject line can have the greatest impact on your ability to get into the inbox instead of the spam or junk folder. If you're testing multiple subject line concepts, be sure to always check deliverability before you send to your list.
Given its prominence in the inbox, its effect on open rates, it should be an area of focus for your A/B testing.
So what about your subject lines can you test to try to drive increased opens? Here are a few ideas:
The idea length of your mailer subject lines should not be more than 61-70 characters. The only way to know the ideal length of your email subject lines for your audience is to test it, so consider setting up your next campaign as an A/B test to see what subject line length works best for your audience.
The Word Order In Your Subject Line
The order in which you place the words in your email subject line can make a difference to how people read and interpret them, and can potentially impact your email open rate.
Use this 30% of the discount code off on your next purchase
Get 30% off on next purchase using this dicount code
Newsletter Personalization
According to our own study on Power Words in Email Subject Lines, the subscriber's name is the single most impactful word you can add to your subject line, increasing opens by over 17%.
Usingthe subscriber's name can have a positive impact on your email campaigns, increasing the response rate.
#Testing2: Email Content Testing
We've all read a million times that content is king, but do you really know what content performs best in your emails?
Knowing which content formats get the most clicks will give you a better idea of the types of resources you should share with similar prospects in the future. Try linking out to:
Written case studies vs video case studies
Podcasts vs blog posts
Webpages vs PDFs 
#Testing3: Email Images Testing
You're looking to change your email images then it is wise idea to do so. You can improve your email performance by changing the images and know what clicks with your customers. 
Also, be sure to use similar alt and title text behind the images of your testing emails. For email clients that don't load images, the alt and title text can impact performance significantly. Don't allow changes in alt or title tags to make the data in your test unclear.
Finally, be sure to plan out your image tests so that you know what you're testing when. Consider starting with placement or density and then moving on to image type or color.
#Testing4: Date & Time Email Testing
Date and Time Tests Younger people will be online more often, and older people may be tied to a more regular email schedule. When sending testing emails, be sure that your list is an even split of all of the database.
Be sure to try your day and time tests several times. Sometimes, there are factors that you cannot control for such as ISP slowdowns, holidays, and unexpected news events that keep users offline. All these factors may impact the data from your test of a day and time to send. Be sure to try at least several times before getting your final answer.
Just because most case studies say to send on Monday or Wednesday at noon or 5 o'clock Eastern Standard Time, that doesn't mean that that's what will be best for you. Take the time to think about when you might see the best results.
#Testing5: Email Promotions & Offers
In addition to testing your offers for bottom line revenue and profit margin promotion, consider the viral and acquisition value of an offer. Did an offer get you a lot of shared attention on the internet or did it get you many new customers?
In the era of social shopping and huge discounts, it's often considered necessary to offer massive promotions to generate customer interest. A less well-responded to offer that makes a profit may be better than a popular offer that actually loses money for you.
Remember that there may be segments of your database that respond to one type of offer better than to another type of offers and promotions.
Offers may not be "one size fits all", and you may want to test different offers to different portions to your database.
Consider that timing plays a role in offer success as well. You may want to run an offer test several times in case you've inadvertently sent an offer at a time when a product was unpopular or people were generally not spending as much money as usual.
#Testing6: Mailer Campaign Tone
Believe it or not, the tone you use in the body copy of your email campaigns can have a big effect on the number of click-throughs you receive.
Studies show that when you incorporate positivity into your copy, you engage your reader's brain in a much more powerful way, enabling them to easily understand your key messages and increasing their motivation to click-through and purchase your product.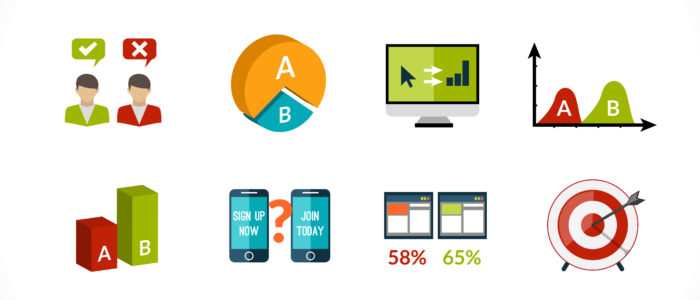 So next time you are writing content for your email marketing campaigns, give some thought to the tone in which you are writing and consider email testing it whether a positive tone could outperform a negative tone when it comes to driving click-throughs and purchases.
#Testing7: Calls To Action
Your calls to action are one of the most important parts of your email marketing campaigns.
They help increase your email click-through rate by making it clear to readers exactly what the next step is.
This is the part of your email where you ask your recipient to reply. The specific reason for them doing so could be just about anything: to schedule a demo, confirm they're attending an event, etc.
How To A/B Email Testing Your CTA:
Putting your request towards the top of the email, vs at the very end
Asking for a specific time to meet vs. asking "what works best" for them
Underlining, bolding or italicizing your ask, vs plain text
Asking for a shorter amount of time vs longer → ex. "Do you have 2 minutes?" vs "Do you have 10 minutes?"
Explore Email Marketing Campaigns
Simplify the way you drive customer engagement and achieve your business goals with email marketing campaigns. Enjoy powerful, yet straightforward segmentation, flexible and frustration-free campaigns, and actionable analytics, all designed and  developed by SME Networks. 
Connect with Service Provider
Get connected within 24 hours to pre-screened, trustworthy and small business friendly service providers for Services in top Indian cities