Demonitisation Looks Great For Businesses Offering Online Payment Option
Demonetisation…the word has hit India's low bottom. Online payment platforms record an immense surge in the transactions in just 2 weeks. A move to the cashless economy ensures an improved transparency and lower costs in the transactions.
Online payment alternatives like PayTM, MobiKwik and other ecommerce platforms recorded a surge in transactions after the demonetisation of Rs. 1000 and Rs. 500. Online payment option like "PayTM" has become synonymous with all kinds of payments, the service provider is happy to have registered a immense amount of volume of transactions on their platform.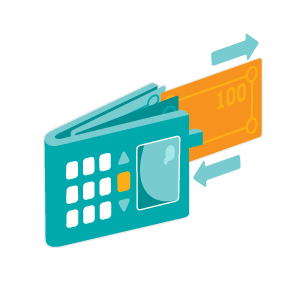 The demonetisation move that initially paralyzed the economy is now catalyzing the country's online payments ecosystem. The country is witnessing an economic transition right now. The quintessential digitally-spooked Aam Aadmi is keeping aside the wad of cash and signing up for e-payments and mobile wallets.
Online platform like Paytm saw an overwhelming 438 % increase in overall traffic over the last 3 days, and the company experienced a 1000 % growth in money added to wallet and a 400 % growth in transaction value of offline payments.
What's got most industry leaders cheering is the fact that the black money-hoarders are now staring down the barrel.
Impact On Economy
Fiscal deficit will come down

Currency to become stronger

Industry will become more productive

Inflation will come down as housing prices will drop and food inflation will come down

Tax rates will come down as more people will be in tax net

Business will be able to borrow at cheaper rates
Why Choosing Online Payments Make Sense
Shoppers abandon their orders due to the frustration in filling in the forms, The online payment option combats this problem by giving the users the option to transfer their information securely and accurately
Digital payment has a simplified approach to complete the transactions results in better usability and more utility for the customer .
This increase the transaction security since the wallet does not pass the payment card details to the website , It is the feature of online payment gateways , and most importantly it is safer than using the credit card .
Online payments are not only convenient , They eliminate the need to carry the physical wallets , Many common stores have begun utilizing the mobile wallet services , You can keep track of all of your bank accounts and credit cards from one place , instead of having to carry the wallet full of cards and keep track of each one individually .
This type of payment mode offer competitive advantage, This applications provide more convenient transaction processing method for the customers, giving the businesses which employ this technology the competitive edge in the market .
The traditional cash only businesses such as the craft fairs and the flea markets can accept the debit and credit cards, This opens up the entirely new aspect to the payment methods in large markets, introducing many business opportunities and greater potential revenue .
The Plus Factor – Benefits of Using Online Payment As Your Primary Payment Option
Ease of use – It's like a one click pay with no need to fill in card numbers and passwords every time. One can link their credit cards, debit cards and bank accounts and pay immediately with no hassle to enter the details each time.
2. Ease of access – There will be no need of physical wallet like we do in the case of cash or cards. Also mobile wallets are upgrading to allow you to store your documents digitally like your Driving License, Aadhar Card, Pan Card, etc.
3. There will no issue of asking or searching for change which we have while handling cash.
4. It will be possible to make instant payments. Just like we can exchange cash at any moment, we can exchange and transfer money anytime.
5. There would synchronization of data from multiple platforms. Bank accounts, credit and debit cards, mobile accounts and bills – all will be interconnected and help in better management. It's like everything is under one roof.
6. It is extremely useful for humongous unorganized sector where cash is considered as the most suitable medium. Exchange of money through mobile wallet at chaat stalls, street vendors, small shops, etc. would remove the need to carry cash/cards at such places.
But the biggest benefit with these online payment services is that they offer cashback as well as discounts which can be used to pay for more stuff. You can easily sign-up using just your phone number.
Demonetisation MAY Benefit India In The long Term:
Income taxes rates may come down.
Loans will become cheaper.
Housing will become affordable.
Way Forward From Here
Reducing the volume of cash transactions and resorting to a foolproof medium of financial tracking is one of the best ways in which the menace of black money can be eradicated. According to several economist, by not integrating the Indian economy with digital media, India will lose the opportunity to save close to 2% of the GDP, which is around Rs. 2,15,000 crores. With the stakes being so high, it only makes sense that, going forward, there is a consistent initiative towards educating the masses on the advantages of switching to digital modes of financial management.
Disclaimer: All views are personal. The article has no political or business affiliation and no overt or covert agenda. The purpose of the writing is to make people aware of the present scenarios in a light-hearted manner.
Image source:http://therainbowonline.net/new-united-nations-study-finds-digital-payments-ebola-response-workers-saved-lives-10-million/
Connect with Service Provider
Get connected within 24 hours to pre-screened, trustworthy and small business friendly service providers for Services in top Indian cities