Selecting CRM on Cloud? CRM Software Company in Pune Suggests To Have These Top 5 Features Before You Invest
With CRM on cloud, you can grow your accounts faster, find new customers faster, and close deals faster from anywhere.
Close More Deals
No matter the size of your company, all companies share one common goal — the desire to be a top performer. CRM Software company in Pune can help with that. 
A cloud based CRM for startups and small to medium sized businesses removes the need to host a data server and it also allows the sales team to remotely access all the information they need in real time.
A cloud based CRM reduces the hardware maintenance costs of a CRM, and doesn't add IT management fees to the bottom line.  CRM Software company provider is responsible for its development and management and will pass on feature updates improvements seamlessly to your sales team.
A cloud based CRM also enables the service team to access their contact and lead information when they need it, where they need it. Rather than be linked to a physical space, anyone can access and update a cloud based CRM anywhere, any time.
 Lifting Your Business With Cloud Based CRM
Here are top 5 reasons why Cloud based CRM software is something that startups and small companies should seriously consider if they want to grow their businesses further.
#1. Hassle-free installation
A modern Cloud-based CRM is, IT worry-free, and you can be up and running in no time All you need is the internet connection. Then, you sign in online and use it. Simple as you think.You don't have to pay for hardware, server and software maintenance. Nor do you need to have a permanent IT person on site, worry about complex installations, data migration, or even upgrades – all this is done remotely for you.
#2. Seamless access
Round-the-clock accessibility is by far the greatest benefit of hiring CRM Software company in Pune for Cloud CRM. Imagine that you need to make some urgent, yet game-changing sales calls while on-the-go, or send an amended sales proposal, or quickly find a contact's phone number or an e-mail when you are out of the office?
Cloud CRM offers you the access to the system from anywhere in the office, on a train, in a café, at home; and on any device be it a desktop, a laptop, a smartphone, or a tablet. Again, all you need is the internet. Your colleagues and you can access the centralized database at any time, even outside working hours if need be, which is particularly handy for small businesses.
#3. Ease of use
First, you buy a software package at a fixed monthly price. All you need to do is log in with the access codes provided, and ensured you have a reasonably fast Internet connection at all times and a device you prefer to work on. As to system maintenance, it is provided by the vendor and accompanied by a wide range of self-service online services.
#4. Affordable
Another benefit is that this business-enhancing product certainly won't break your bank. As a rule, small businesses are not likely to allocate big sums of money for a one-off purchase, but rather prefer smaller, regular installments. Which is another reason why Cloud CRM solution is optimal for small enterprises.
Cloud CRM operates on the pay-as-you-go subscription model, which requires minimal upfront investment and, as a result, reduces risk. Also, there are no hidden costs like buying additional hardware or licenses fees.
#5. High security levels
A very serious concern for everyone using web-based information storage systems is, of course, security. The most common reason why businesses are wary of adopting a cloud solution, also known as software-as-a-service or (SAAS), is security concerns.
Before you go ahead investing in Cloud CRM software, CRM Software Companies in Pune offers you a detailed insights of "Must- Haves" features that you should have in your Cloud based CRM:
1. Everything you need to do your daily outreach has to be in one place – Dashboard
Cloud based Dashboard hold an important place. It is a great place to start your day. Ensure that it is up to the mark  – it is the place where you will see your recommended follow-ups, today's calendar events, and any upcoming tasks in a single place. In just a few minutes, you can reach out to key contacts, review previous interactions, and note any offline interactions,meetings, calls, etc.
2. Organize, Track and Interact With Key Relationships – Contact Management
Contact Management feature make it seamless to stay on top of the different kinds of contacts and relationships in your network. You can set custom reminder timers, or attach unique integrations and automated programs. Contact management is fast, and intuitive. 
3. Mass Outreach With Your Personal Touch – Personalized Email 
Having personalized email feature works perfect for contacting small groups who deserve more attention than a canned newsletter. Simply select the people you want to contact and construct your message. The feature lets you include a variety of pre-set or custom mail-merge-style tokens to personalize your email, or manually customize what any single recipient receives. It's the best way to send personal communication at scale.
4. Stay ahead of the revenue inside your network – Tracking Feature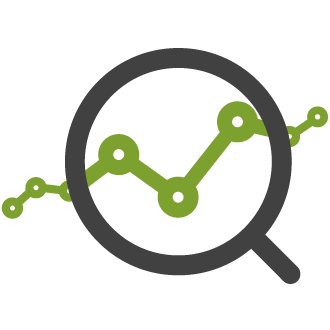 Tracking feature lets you create simply create a pipeline, identify the different stages, and start adding potential deals to it. Every deal is attached to one or more contacts, so you can quickly visualize your sales pipeline, and trace potential deals. It is a great way to stay on top of your business development efforts as they happen, and take the action needed to move them along.
5. Get Visibility Into Team Productivity
With this feature you can see real time activity feed of everything your team is working on. Whether it's a logged phone call, a new opportunity added, a completed task, or a lead status change, you get to see all the hard work your team is doing.
Connect with Service Provider
Get connected within 24 hours to pre-screened, trustworthy and small business friendly service providers for Services in top Indian cities