Not Happy With Your Content Marketing? Try 5 Content Marketing Tips
The problem here is; when it comes to content marketing most of the people get it wrong. The easiest, most flexible way to plan and organize your content pipeline is through Content marketing tips.
To make you guys understand in a very layman's term: Content marketing is a marketing that include the creation and sharing of media and publishing the content. The content is consistently delivered and can be marketed in a variety of formats, including news, video, white papers, e-books, infographics, email newsletters, case studies, podcasts, how-to guides, question and answer articles, photos, blogs etc.
Content marketing is useful in getting your message to your desired audience; attract potential clients/customers across the globe and  most importantly the most cost-effective way to promote your brand/products & services.
Everyone's doing content marketing. 94% of small businesses, 93% of B2Bs, and 77% of B2Cs use content marketing. Basically, that's everyone.
There's a slight problem, though. Just because everyone is doing content marketing does not mean that they are great at content marketing that includes you as well. 
Why your content marketing strategy isn't working for your business?
Let's have a look at significant reasons mentioned here which mostly are true:
1. You don't have the slightest idea how it works
The most effective content marketing is built primarily on the needs of your audience, and not on the need of increasing your sales (at first).
First, build a trust-based customer relationship, and then only you can move on to the sales stage.
2.  Your content is not SEO optimized
SEO goes beyond blog posts as it's equally important to optimize your content marketing efforts, whether it's an article, press release, status update and so on.
Keywords and relevant research are an essential part of of content marketing.
3. Your Content is Super Boring
While excessively entertaining content may attract the wrong target audience, boring your readers to sleep will also do harm to your brand.
4. Writing For Yourself Means You're Overselling
Be sure when you sit down to write content (or your hired writer who does it for you) that you start by putting yourself in your customer's shoes. The blog posts, landing pages, and web content is NOT for you. It's for your target market.
5. You'r Selling Instead of Teaching
Your goal is to teach your reader how to solve a problem and who to reach out to for help. If readers or viewers want to know how to change a car battery, they should know how to do so by the end of the article or video.
Your goal is to have people share your content to help you or your client look like an expert who gets paid to perform related services or sell related products.
It's better to have a much smaller audience that is targeted than a larger one that doesn't convert.  –Neil Patel of Quicksprout
Follow These 5 Awesome Content Marketing Tips That Increases Engaging Experience
1. From Boring To Exciting
Interactive content is browser-based and designed for visitor participation. It isn't content created solely to be read or watched; rather it's designed to be something that your audience actively engages in—getting and giving useful information.
An interactive content experience is participatory, often including a feedback loop in which the outcome of the experience is directly impacted by the interaction of the visitor.
2. Understand Who Your Audience Is What They Wish To Read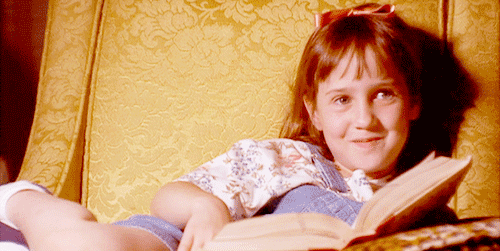 Before getting started on your content marketing campaigns, strive for an understanding of who your audience is and what their needs are. Create blogs, social media posts, infographics etc that are helpful and valuable to them so that your message won't get lost in the crowd.
3. Make Content Reachable – Go Mobile
Smartphones are the new way in which people surf the web. As a result, the demand in mobile-friendly content has soared, with search engines even "punishing" websites that are not in tune in the mobile format. The way in which consumers ingest content is extremely versatile, across multiple channels.
One way in which to stay on top of the wave of mobile internet usage is by using Google Trends to establish what customers want locally.
4. Find The Right Platform
Your target audience is on Twitter, and you merrily posting on Facebook, just because everybody is doing. No it doesn't work that way. Where you post your content is important. It is also important who interacts with your content. These are things that people research before they do business with you. This is the most implemented content marketing tip which has brought results.
People want to know who trusts you, who endorses you and who is willing to promote you. Do your research to find the right platforms and influencers you want on your side. Then you have the daunting task of reaching out.
5. Use Interactive Images & Videos In Your Content Which Is SEO Optimized
One of the most proven content marketing tips is to add images and videos which can help hold readers' attention and help convey your message. Engaging your readers is an important part of content marketing. There are many benefits to increasing your average time on site. A great way to do this is to add as much informative, supplemental and high quality media to all your content. Use high resolution product images, or embed a beneficial video for users to view. Any type of multimedia addition to your content will help users stay interested and increase your overall content quality.
Apart from the above mentioned content marketing tips, there are few you can start implementing such as:
Concentrate On Audience-Value Above Brand Value

Limit mentions of your business- overselling does no good

Share your knowledge generously

Tell a story

Keep it light and conversational

Run polls

Reply to your social media posts

Be consistent in posting and writing blogs
Thinking Long Term
It's sad but true–your content will not be an overnight success. Content creation takes serious time and effort from writers, marketers and SEO experts. You need to simply let your content breathe before you make any rash decisions. However, there are ways to help get some quicker results.
The more you build a catalog of content, the likelier you'll see engagement with your brand in these marketing channels. By following these content marketing tips, you'll easily pave your future of content marketing.
Connect with Service Provider
Get connected within 24 hours to pre-screened, trustworthy and small business friendly service providers for Services in top Indian cities