Don't Lose Your Customers - Cloud CRM Small Business Software
Customer relationship management (CRM) tools and strategies play an increasingly important role in the success of organizations today. It is the most widely used software solution that is cost effective plus hassle free to use. The solution is not only used for sales & customer management but also for performing day to day business operations and perhaps the best alternative to engage your customers through Cloud CRM small business solutions
If you're having difficulties in one or more of these areas for finding, catching and retaining good customers — not just today, but over time. It's time to examine how Cloud CRM small business software can help solve these issues and improve your customer engagement strategy.
Retain Customers Through Cloud CRM Small Business Solutions
However, 'why does one require a CRM software? is what crosses over the minds of many small business owners. Below are some of the insights that can give a better clarity on how small businesses can make use of by adapting to the CRM technology and what you can expect when implementing a Cloud CRM small business solutions
From lead generation, to placing an order or even the follow up of the same, CRM is the apt solution in efficiently managing your small business day to day operations and improve the efficiency.
Integrates the sales, marketing & customer data in one centralized place for easy customer management and retrieval.

Provides fast access to vital data of customer from anywhere at anytime.

Integrates your existing business process without hassle.

Seamless usability with defined access control for better management.

Customizable & configure to suit your business requirement and process.

 Reduces Maintenance costs and increases business efficiency.
It's Time To Switch -Why Cloud Based CRM Suits Small Business?
It doesn't matter if your company holds 100s of employees or just a handful. CRM for small business solution is going to help you to establish closer connections with customers, provide professional customer service, sell more and grow your business further.
While big businesses more or less spend of different software solutions as needed, small businesses normally are more concerned on what they invest in.
It has to be affordable, should not be complicated to use, has to be easy in terms of deployment & maintenance and has to accessible at any time. This is because small businesses typically does not own its own server, hardware or IT personnel, and also will not be able to invest hugely at the initial stage.
However, they would need the software to be tailored to their specific business process to avoid complexity in usage and also their team may be working round the clock and not just stick to a typical 9 to 5 time.
So small business owners need to consider a reliable Cloud CRM small business software that can satisfy them on the above needs and requirements.
Adopting To Cloud CRM Technology 
Gone are the days when CRM software which used to be expensive and complicated. Today's CRM for small business systems are not only more technologically advanced but also user friendly which comes with a variety of solutions and features that can address different types of businesses and industries.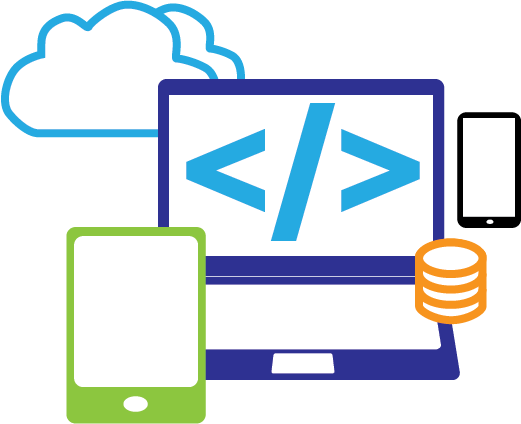 Things Have Changed – Now Everything Is On Cloud 
Things have definitely changed over the period of time and many small business owners have adopted Cloud CRM small business solutions to grow their business because of:
Hassle Free Installation: The long and complex installation process is no more around. You can be 'IT worry free' and be up and running in no time with cloud based solutions. All you would need is an internet connection and you will be able to login and start using.
Seamless Access: Round-the-clock accessibility is the most important benefit of cloud CRM. Cloud CRM for small business software gives you the access at anytime from anywhere – be it laptop, desktop, mobile or a tablet. All you need is an Internet connection.
Ease of Use: With just the monthly fixed pricing, you can use the CRM as per your convenience. The system maintenance and the upgrades are maintained by your CRM vendors.
Cost effective Solution: Investing on a Cloud CRM is never going to be a costly affair. There is no huge investments that can dig up a hole in your pockets. You can keep paying regular & smaller installment based monthly charges which is one of the reasons why Cloud CRM small business solution is optimal for small enterprises.
Flexible Potential: How easy is it to own a product that can be tailored as per your business needs? You can anytime upgrade or downgrade based what features are required currently.
Which CRM Services Are Offered On Cloud?
CRM for small business cloud solutions differentiates the customer engagement experience. It comes equipped with following features like:
   Case management
The feature captures and tracks the cases of the customers facing issues and it further classified into the following for easy resolutions:
Web to case: This feature helps you create a new case automatically in Salesforce whenever a support request comes directly from your company's website. To enable it, all you have to do is go Setup → Build → Self-service → Web-to-case settings.
Email to case: This helps you create a case automatically when an email is sent to one of your company's email addresses. These generated cases are then displayed in an 'emails related list'. This list includes all emails sent by your customer on their specific cases, along with the email threads.
Escalation and auto response: The feature helps you configure auto-response rules to respond to cases either from the web or email. In case of escalation, it lets you reassign along with notifying individuals when a case is not closed within a specified time period.
  Solutions
In here, you can categorize your solutions typing different queries, which makes it easier to search and helps to close the case faster. This ultimately helps in enhancing the productivity.
 Knowledge
It is a service feature that lets user edit and manage content on wide range of topics as well as provide tips, suggestions &  guidelines; basically a console of knowledge sharing where customers can find their solutions browsing through documents, and articles for relevant information.
 Communities
This service features enables to collaborate with business partners and customers, distributors, resellers and suppliers who are not part of your organization. Typically, these are the people who are not your regular SFDC users, but you want to provide them some channel to connect with your organization and provide them access to some data as well.
 Console
Everything that you wish to know about your customer you get it here. It reduces your response time by placing all the information together where you get every minute detail of your customer profiles, to case histories, his/her issues to resolutions to to dashboards.
  Social Media
It is the practice of using social media services, techniques and technology to enable businesses to engage with their customers. This includes everything from social monitoring to social media automation. Post all company updates to social media from within the social suite. Keep your followers informed, answer questions, resolve issues, capture leads and increase conversions. It seamlessly integrates with popular social channels such as Twitter, Facebook and Google Plus to pull social media posts and profiles onto contact pages for complete contact data.
  Live Agents
To provider quicker resolutions or to answer queries, live agents can connect seamlessly with their customer through this service feature. Also, it makes agents smarter and more productive in the process with real-time assistance. This in turn improves customer satisfaction.  
Closing Thoughts
To thrive and grow your just starting business it is important that you pay adequate attention to your customer relationship management. If you can manage these relationships well, there is no manner in which you can be stopped from reaching the pinnacle of success.
Connect with Service Provider
Get connected within 24 hours to pre-screened, trustworthy and small business friendly service providers for Services in top Indian cities