Top 5 Benefits Of Choose Outsourcing Business Plan Writing Services
While it may be tempting to go down the free route, there are many things to consider before you make a decision, and choosing outsourcing business plan writing services may turn out to be the better option for you.
If you're thinking about creating a business plan, whether for a new start-up or for your existing company, you may have noticed there are a few options available to you. You can try to write the plan yourself from scratch, you can use a template, or you can spend a little money hiring an outsourcing business plan writing consultant to write it for you could be the best thing to do.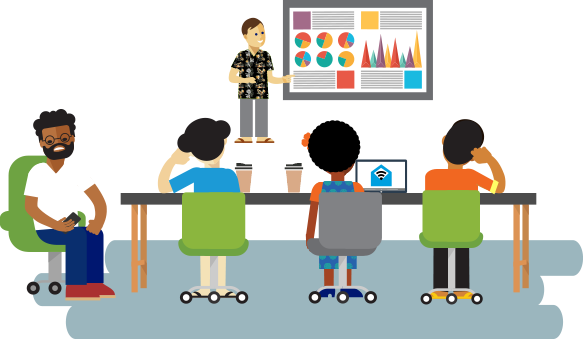 Top 5 benefits of Choosing Outsourcing
Business Plan Writing Services
1.    Business Plan Writing Services Have Experts In Their Team
When it comes to writing a business plan, a consultant knows all the terminology, what should be included, and how to structure a plan. Though you may have the advantage of knowing your business inside out, a business plan consultant writes plans every day, and is well-versed in what financial backers are looking for.
They also know how to make your plan stand out, and this expertise can be invaluable when it comes to getting an investment. A professional business plan is essential for securing the funding you need, and you can only guarantee these high standards when you hire a professional business plan consultant.
2.   They Will Allot A Dedicated Person For Your Business Plan
How much time do you have to properly sit down and concentrate on writing your business plan? If you only have snatches of time to dedicate to your plan, it can take weeks or even months to put together a completed document. And there is plenty of research to do before you even get started on the mammoth task of writing up everything. A business plan consultant will write your plan in time for the deadline you set, freeing you up to carry on with all the other tasks you need to do to set up your business.
However, do bear in mind that you will need to spend some time on your business plan even if you do hire a consultant. 
3.   They Provide More Than Just A Written Document
As you will know if you have looked into writing your business plan, a lot goes into the final document. But there is even more to a business plan consultant than writing up your ideas. The process of having your business plan produced by an external party can help you to see any potential problems with your ideas, or areas where you need to concentrate your efforts. You will be able to see your business through someone else's eyes, which can give you a helpful new perspective in the early stages of your business.
4.    It Will Save Your Money
If you have a low budget your first thought may be to use a free template to write the plan yourself. However, when you think about how many hours you might spend researching information and writing up a plan when you could be getting on with setting up or running your business, it may make more financial sense to hire a consultant. In fact, our tailored business planning service can cost less than you would pay for a more generic, off-the-shelf plan. Plus, what's the point in saving money if your business plan isn't good enough to help you secure the funding you need?
5.       They  Help You Achieve Your Goals
Sometimes we are so close to a project or a business that we can struggle to see the clear picture. In writing about your business, you may be tempted to embellish facts or write with your heart rather than your head. When a start-up is your baby you want it to do well and there can be some emotion tied up in this.
Outsourcing business plan writing services act as an external party who will be able to take an objective approach and stick to the facts about your business. This can help you to avoid pitfalls such as over-estimating revenue and other figures, and it can boost your professionalism and credibility in the eyes of a lender or investor.
Outsourcing Business Writing Services Offers
Startup Business Plan
Operations Business Plan
One page Business Plan
Feasibility Plan
The Presentation Plan
Marketing Business Plan
Press Release Writing
Business Report Writing
Funding
White Papers
Company Profiles
User Manuals
Business Case Study Writing
Connect with Service Provider
Get connected within 24 hours to pre-screened, trustworthy and small business friendly service providers for Services in top Indian cities