Top 10 Digital Marketing Agencies For Small Businesses India
Connect with Service Provider
Get connected within 24 hours to pre-screened, trustworthy and small business friendly service providers for Services in top Indian cities
I have had the opportunity to interview countless small businesses regarding their digital marketing needs. The one question that I ask to determine their service needs is, "How do you know if your current digital marketing is working?" More often than not I get blank stares, sheepish looks, or general puzzlement.
To address a fundamental and costly problem many small businesses face – understanding their core competency and — by doing so — focusing on those things they do well as a business. If you're a builder by trade, let's assume that your core competency is building homes. If you are a business professional, let's say a solicitor, where is your time best spent? I'll venture an educated guess that your time is not best spent trying to build a leads-focused website or doing keyword research for your pay-per-click campaign.
Plainly said, it's better to take an honest look at your business strengths and outsource the parts that are not core to your business – even digital marketing. Yes, of course, today one of the biggest demands of every business is having a social media presence. And a Digital marketing agency can help ensure that for a business. Social media is strengthening brands and companies for those who use it wisely. Users could be individuals, the company itself or a hired social media managing agency. Having a social media presence helps a brand remain active on all social media platforms like Facebook, Twitter, LinkedIn, and others.
Check out this list of the top 10 Digital Marketing agencies offering varied solutions to the small businesses of India:
Social Media Champs – Pune
Social Media Champs is one of the top Digital Marketing agencies which provides service to clients across the globe. They are expert in Social Media Branding, Reputation Management, Website Management, Blogging, Email Marketing,Social Media Marketing, Content Creation, Video Promotion and Online Management. Having rich experience of working with more than 350 brands worldwide, their services have been trusted and appreciated by many industries. They have a highly skilled team and a mature process to understand, analyze and present their insights to take your business to next level. Their client list include names like: 5 County Real Estate Team, Shagun Developers, Comfort Zone plus, Word Power, Vintage Maya, Mehta Publishing House.
What their clients says: "Helped us build a good strategy for our social media and executed well" – Mr. Vipul Lakhi, My Trio Rings. "I highly recommend them. They are very good at customizing content for your type of product or customers. We have been working with them for several months." – Minyee, Elevate Styles.
Social Media Champs include other services like Social media consultancy, Social media management, Design and Branding services, Search engine marketing.
Maximus Leads -Pune
Maximus Leads is leading digital marketing agency, with a proven record for delivering results and new business for our clients. They specialize in custom web solutions via website design & implementation, SEO, SMO, advanced analytics, social strategies and conversion optimization. Their professionals understand the depth of target audience, touching untapped markets that gives a boost to existing commercial scenario. They offer services like:
SEO
SMO
PPC
Local SEO
Mobile Marketing
Content Writing
Email marketing
Website design and development
The Information Company – Mumbai
Incorporated in India in 1999, The Information Company Pvt Ltd (TIC) has about 15 years of experience partnering many of India's top business houses. In this period, we have created impactful and appealing products that cover the:
Digital space (websites, intranets, social media, e-journals, apps, SEO )
Audio-visual space (AVs, presentations, films, webcasts)
Print media (magazines, books, management journals, communication collateral)
IT space (information management tools, customized applications, software apps)
Consultancy space (strategies, analyses, audits)
To read latest updates about TIC, click here The services offered by TIC are:
Website development
Intranet development
Webcasting
SEO, SMM
Newletter, emailers
Website and intranet maintenance
Their client name include names like: Tata Group, Godrej Group, Aditya Birla Group, Tata Motors, AMW Group, DOW Chemicals India, IRIS software, Axis Bank, Mahindra and Mahindra.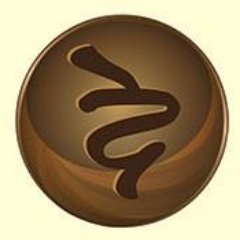 Devak Infomark – Mumbai
Devak brings together a perfect blend of innovative ideas through astute strategy & technical perfection to bring about the excellence in crafted experience that provides extraordinary brand experience. They cater to the growing demand for Digital Marketing Services. They offer gamut of engagement strategies on Digital Platforms that would bring about increase in business through enhancing your online presence to augment your audience. Devak provide solutions that are comprehensive and their team's vast experience helps in understanding your business and its unique purpose.
They provide an umbrella of website design and digital marketing solutions in India, Dubai and USA that can be integrated to cover core marketing elements like Ecommerce Website Design & Development, Android Application Development, Facebook application Development, Mobile Website Development, Social Media Marketing, Search Engine Optimization, Email Marketing etc. to develop your business and online existence. Their client name include names like: Fleming Diplomatic, Compu Sounk, AFTEC, ACGS.
Digital Fives – Pune
Digital Fives is a young Pune based independent digital marketing agency providing services in – Social Media Marketing Search Engine Optimization Pay-Per-Click Advertising Content Management Online Branding Mobile Marketing Website Development Mobile App Development E-Commerce Solutions Their team is dedicated to provide top of the class marketing services to start-ups and SMEs to redefine their brands online.
They can also assist you in developing new marketing and branding strategies for your product that will make your presence felt in the marketing world. Every business is unique with very specific needs. Digital Fives understand this and hence treat each product with special care. They work with your team very closely to ensure that all gaps are closed and all team members completely understand the product and its purpose.
You can find Digital Fives offices in USA, UK and Dubai as well.
Optimization Systems – Pune
Optimization Systems is the best professional Digital Marketing Company in India with lots of creative minds ready to boost your business. The primary motto being providing premium services at affordable prices helping you to optimize your way towards success. Optimization Systems caters to clients who require an intensive, full-service approach to search engine marketing. As experts in the search engine optimization and marketing industries, the management and employees of Optimization Systems have a proven track record for crafting effective Internet marketing strategies with measurable, long-term results.
Their services include:
SEO
Content writing
PPC
SMO
Ethon Technology – Pune Ethon Technology is a Digital Marketing company based in Pune, committed to help clients to make their online presence count. They provide guaranteed SEO results in terms of ranking to our clients. They provide end to end marketing solutions which are customized according to the client needs and requirements. Their excellence lies in the tailor made solutions for our clients which keeps us ahead of our competitors. Founded in 2008 with a mission to help clients to increase their online presence and providing them complete marketing solutions, they are still poised for the continuous growth of our clients. Their services include:
SEO
SMO
PPC
Website Design
Web Development
Mobile Applications
Their client list include names like: Element Mosaic, Bus Truck Market, SK Pipes & Fittings Pvt. Ltd., Sentosa Pearl, Meridian Lifestyle, Raptivity, FAMA International. To read their blog section, click here.
Click n Join – Mumbai
Established in the year 2015, Click n Join is here with a mission to enhance the value of your Brand and reach out to your customers in today's modern era of Digitalization which is now also known to us as Digital Marketing. Good business needs strong introduction. They are here to serve from emerging to established brands in various industries. They aim to design and redesign your Brand by creating a memorable website just for you and your audiences with an emotional connection in every click they experience on your website.
Clifftech Tech Digital – Bengaluru and Nagpur
Clifftech Digital is working as an independent and integrated digital marketing brand under Cliff Technologies. They at Clifftech Digital, aims at client satisfaction, by catering end to end solutions in the field of online marketing services and Digital Media. Their services are open to all kind of businesses, institutions, products and individuals in making their position over internet. Their work begins with exact recognition of the requirements and accordingly planning the work strategy, then allocating our best resources to meet and exceed objectives.
The company is based out of Nagpur and the top management includes Shivangi Pandey , Priya Kamble,and Nishant Patil To read their blog section, click here. Their team work exceptionally and passionately, not only to offer the research graph but to hit the target audience contributing their Client Success. Their sole aim is to deliver accurate contribution in growing the business opportunities of our client, in every possible manner to help them achieve their key goals for success. Their Company touches all the finest aspects that can help companies to get digitally enhanced in a cost effective way. To review their latest updates, click here.
Innoserve – Pune, Bengaluru and Mumbai
Innoserv Solutions is an established by the group of professionals with vast experience in various business segments. The company offers several solutions and services in diversified areas like recruitment for IT, permanent staffing, corporate training and digital marketing with Bangalore, Pune and Mumbai. The company is committed to help the clients achieve their organizational skills.
The team comprises of highly experienced professionals that include names like Mr. Rahul Jain, Director – Sales and Digital Marketing. Rahul has 12 years of work experience in the areas of business development, corporate sales, start-up operations, product launch and management. Prof P.J. Mathews is an associate director, handling logistics and supply chain management. He has 28 years of comprehensive experience in corporate/senior management positions and have more than 15 years of experience in corporate training, and consulting activities.
Their client list include names like: Oracle, Syntel, SKF, Zensar Technologies, ZS Associates, L & T infotech, Capita, FPI, Net Business Solutions, Sulzer, Saama Technologies Nimil Tiwari is Head – University alliance. He has done his MBA from Central Queensland University, Australia. At Innoserve, Nimil is heading the University Alliance programs, Digital marketing for Academia and Eduversity. Mr. Ritesh Dhrangdharia has more than 8 years of experience in the area of business development, corporate sales, corporate training and recruitment delivery, and people management.
At Innoserve, Ritesh is heading corporate sales and delivery training and recruitment requirements. This rapid change in new technologies is what makes marketing in the 21st century such a challenge for small businesses. The big question then isn't can I afford an experienced digital marketing agency, but rather how much am I costing myself in time, money and lost opportunity by trying to do this in-house. SME Joinup have personally worked with the above mentioned digital marketing agencies that have provided their best of their best services to the small businesses of India. They are at committed, excelled in their work they have been assigned to and of course reasonable when compared to other digital marketing agencies.
Image source:mumbrella.asia
Connect with Service Provider
Get connected within 24 hours to pre-screened, trustworthy and small business friendly service providers for Services in top Indian cities