Avoid These 8 Errors By Hiring Business Plan Writing Services
Entrepreneurs often ask business plan writing service providers if they need any business plan at all unless they are looking at raising an external investment for their startup. A business plan is a set of complicated documents, entrepreneurs usually try keeping them on the back burner and only create it before a fund-raising situation.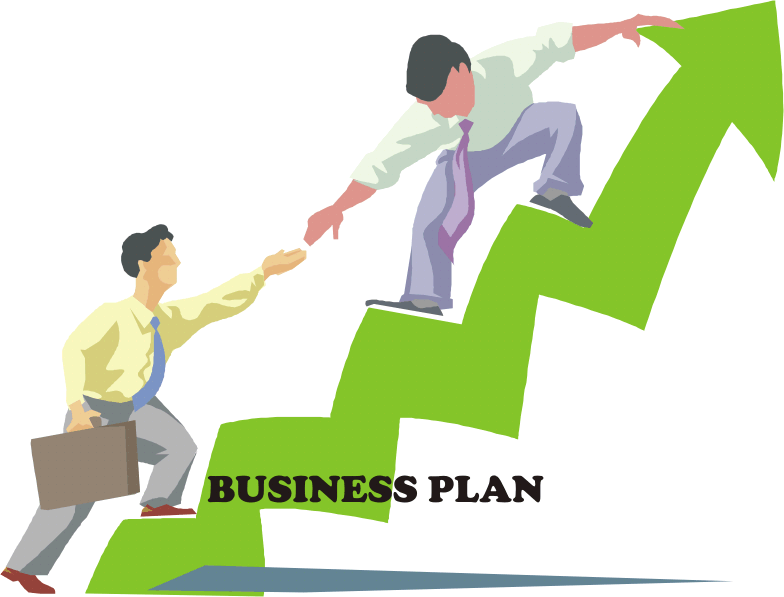 However, they overlook the fact that they require the business plan more than anyone else since it works as a blueprint strategy for the company, team communication, and progress metrics. More than an external investor, a successful business plan writing services helps clarify the roadmap to the entrepreneur and benefits the entrepreneur since they are the ultimate investor.
Business plans writing services are an excellent alternative for entrepreneurs and SME's which offers expert business plan writing services in respective industries and what will be required to make the business idea successful.
There is enough content available on what should be included in a successful business plan and what will make them fundable. But rarely entrepreneurs look at the other side of the coin and gauge what are the shortfalls in a business plan that make it non-fundable.
Following is such a list of few reasons why usually a business plan is not fundable by any investor.
Disparity between founders
Investors invest on people and not on business ideas. No matter how exciting a business idea is, it also requires the right kind of people to execute the same. People are the most important asset to any company and a right team with a good experience mix makes it a winning combination. In the journey of building an enterprise, such team members will often have their difference of opinions or style of working.
It is important to set of people who can make up for their differences and come to a common conclusion in the interest of the company. Usually, the external team members like advisors come to a rescue in such a situation.
Copy models
 Many entrepreneurs normally try to make the next Facebook, Twitter or whatever of the world. Such ideas are mistrusted by investors or other stakeholders and usually are avoided by them. In rare cases, this phenomenon has also worked. Example Google was the next Yahoo, but there are very few exceptions to this law. Big disruptive successes create a new market and don't merely copy-paste an existing available model or a business idea. It is important for an entrepreneur to resolve a critical mass problem than making a better version of an existing product for its long-term sustainability.
Overlooking the problem-solution fit 
Investors appreciate a problem-solution story which is addressing a painful and valuable problem. Usually, it is preferred that the entrepreneur is building a solution for the problem faced by themselves than building a solution for someone else's problem. In the latter case, there are chances of making assumptions about the value and painful aspect of the customer's problem. Investors want to hear a good story of what the buyer needs specifically and how efficiently is the entrepreneurs' solution addressing the same. A good story not only describes the opportunity but also reflects on the clarity at the entrepreneur's end.
Lack of research on market opportunity
Investors like to know the value and future potential of the complete market opportunity. It helps them make a better decision on making a potential investment in the company. It is important that the entrepreneur spends a good time on conducting a research and make the numbers believable to the investor. If the needs and problem solution apply to a lot of people in the market backed with relevant research then the entrepreneur lands up winning the investors' interest. Additionally, the market research numbers have to be backed by a solid execution plan as numbers alone don't convince anybody.
No imaginable exit
Investors will seek for a potential exit from the business in a couple of years. Though an entrepreneur need not discuss the same with the investor upfront but they need to have the time-line and numbers available with them. Investors need to receive a return on their investments and for them calculating the exit options is of prime importance. Though an investor may vouch for more funds in future but start with they definitely require a clarity on the harvesting options. At the same time, the founders are not expected to exit from the business.
Vague financial projections
Everyone displays a hockey stick growth however very few entrepreneurs land up achieving them for their company's. Projecting absurd profitability indicates that the entrepreneur doesn't understand the space in detail to identify all the costs and revenues correctly. It is important to take the rational approach with appropriate calculations and assumptions. It is recommended that entrepreneurs should take help of business plan writing services who can professionally guide entrepreneurs to calculate the projections based on bottoms-up approach with the assumptions laid out correctly. One should avoid vague and hollow statements in a successful business plan like, 'we have to get 1% of the market'.
No competition rule
There is no rule called as no competition rule. An entrepreneur who claims that they don't have a competition is the one who doesn't understand the space well. Every customer is solving their problem currently by using an alternate solution which will be replaced by an even more efficient solution created by the entrepreneur. Every startup in the world has competition and it is important to define the direct and indirect competitors who create an impact on the entrepreneur's business model. The only business that has no competition is the business that nobody wants.
Lack of professional help from business plan writing service 
A professional business plan writing services can help entrepreneurs save their value time and effort in building a fundable business plan. It is important for entrepreneurs to identify a secret sauce which could be a technology, brand or some entry barriers for others to operate the same business. Taking professional help is always useful to avoid common mistakes, empty broad claims and ensure together that the entrepreneur presents a fundable successful business plan.
The best business plans are not usually fancy or long, they are measured by the quality of the content and the display of confidence by the entrepreneur to go out and make it happen. It's important for the entrepreneur to look at the business plan from the eyes of an investor and not lose the sight of how others look at it. Taking support of experienced and competent business plan writing services in Pune and Mumbai is highly recommended.
Connect with Service Provider
Get connected within 24 hours to pre-screened, trustworthy and small business friendly service providers for Services in top Indian cities