Angel Investing ~ Why is it critical to be part of the Startup ecosystem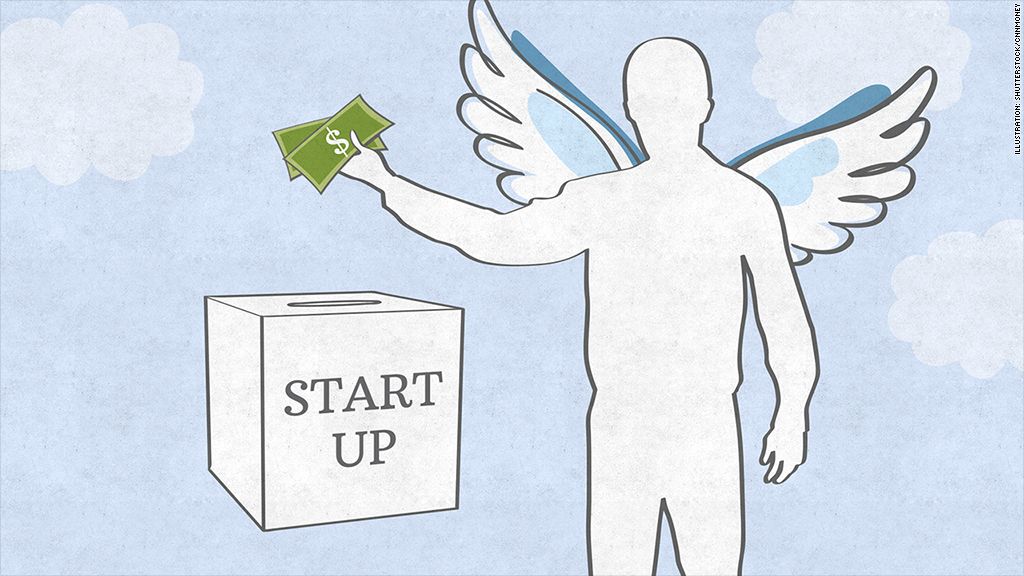 2015 has been a happening year for Indian startup ecosystem, where India secured a respectful 3rd rank worldwide. The ranking is based on the fact that Indian startup ecosystem is flourishing with increasing number of startups, investors, incubators and accelerators.
In today's new entrepreneurial economy, where startups are rapidly growing there has been a great need to find the right source of funds for the new ventures and that is when Angel investing comes into role play.
Know the basics of Angel Investment
Angel investment is a lump sum of money paid for a share of the entrepreneur's business, but thereafter it is far from simple. Angel investing is a type of investment wherein the funds are invested at a very early stage of the business development and, as a result of this level of risk, usually take a higher share percentage.
The role play of Angel Investor
Angel investing is an absolutely critical part of the startup ecosystem, because they come in with funds and expertise at a very early stage in startups' lives, a stage when they need it the most. The role play involves:
By investing in the business the Angel investor is helping to make the business succeed but they are also gambling on the ability of the management to generate rapid growth.
An Angel is likely to be a successful entrepreneur in his or her own right, able to add value to his or her investment with experience and knowledge.
Angel investors rarely invest altruistically and seek to get a good return on their investment on a planned exit.
Statistics verify that the number one cause behind successful early stage companies is the value added from Business Angels.
An Angel investor will want to realize his or her investment, typically, in 3-5 years, which is usually achieved by a trade sale, Management Buy Out (MBO), re-financing or, very rarely, an Initial Public Offering (IPO).
A small but increasing number of Angel investors are grouping into networks or investment clubs to share research and pool their investment capital in startups India.
Angel investors are particularly interested in the capabilities of the management team and their realism with regard to valuation.
Who Can Be Angel Investors
Ideas are never enough, early-stage companies and entrepreneurs usually need cash from well-meaning individuals willing to back their idea. Investing in startup companies can be rewarding personally and financially.
Angel investors might be professionals such as doctors or lawyers, former business associates — or better yet, seasoned entrepreneurs interested in helping out the next generation. What matters is that they are wealthy and willing to invest hundreds of thousands of dollars in your business in return for a piece of the action.
It used to be that angel investors were wealthy people the business owner knew. Or they might be veteran entrepreneurs who were discovered through old-fashioned networking at the local Chamber of Commerce, or a trusted banker, lawyer or accountant.
These days, though, angel groups are proliferating, offering plenty of mentoring and coaching on top of the money provided.
Angel investing can be perfect for businesses that are established enough that they are beyond the startup phase, but are still early enough in the game that they need capital to develop a product or fund a marketing strategy.
Many businesses receiving angel investments already have some revenue, but they need some cash to kick the enterprise to the next level. Not only can an angel investing provide this, but he or she might become an important mentor. Because their money is on the line, they will be highly motivated to see your business succeed.
Register Now…. To Get more insights from Seasoned Investors and Connect with fellow angel investors:
With Angel Investing gaining a lot of popularity, there are several, "Wannabe Angel Investors" have shown their interest to invest in startups India. However, lack of appropriate knowledge and insights about "investing in startups" the wannabe angel investors are not sure on how to begin, or what to do NEXT…………And, this is exactly where SME Joinup's "Why's and How's of Investing in Startups" event make sense to attend.
SME Joinup's "Why's and How's of Investing in Startups" aims to enable incubation, funding and support startups in India. The event is an initiative that offers insights on various investment segments such as:
Basics to know about startup investing
The pros and cons of investing in startups India
Strategic considerations of investing in startups India
Tax benefits of investing in startups India
Understanding the EXIT strategy
Mentoring and networking/connections
This event is an initiative by SME Joinup that brings the key stake holders of the ecosystem such as: seasoned investors, wannabe investors, venture capitalists, startup incubators, and mentors. Some of the seasoned investors and mentors that are providing insights are:
Vikaskumar ( Angel Investor, LP at India Quotient, Serial Entrepreneur)
Vikas was the co-founder of the Brainvisa Technologies, a leading e-learning company funded by Sequoia Capital. Since divesting from his past company, he has found an e-commerce venture and an online consulting company. Vikas has worked with Infosys technologies and holds a degree from IIM Lucknow.
Vishwas Mahajan (Global Trustee at TIE, Co-founder and ex-CEO/MD of Compulink)
Entrepreneur and Senior Level manager with Value System, Drive and Long Term Committment to goals. Initially having worked for 10 years in software industry internationally, last fifteen years have been as entrepreneur. Conceptualized, grew, funded, Attracted VC and took the company public.
Set up product delivery process, set up high performance sales and support team for innovative software products that 'Orchestrate Performance'. Merged the company with another larger one and completed full cycle. Highly networked and effective communicator.Facilitator of Leadership in organizations. Committed to charity causes that make measurable impact.
Harshad Lahoti ( Founding partner & CEO, ah Ventures, Angel Investor, Serial Entrepreneur)
Harshad made his beginnings as a Management Executive with Larsen & Toubro, where he was assessed to be a high level performer and selected for their esteemed Management Leadership Program. His passion for finance, however, called him to move on to creating his own investment advisory and wealth management company Intercontinental Investments (2005), followed by Excelman India (2006).
Further, with his interest in investment banking and desire to help early-stage ventures, Harshad setup ah! Ventures (2009). In the past 7 years, Harshad has grown his ventures into reputed, self-sufficient businesses that fuel their own growth.
While his investment banking knowledge gives him an edge in evaluating businesses and investment opportunities, it is his extensive experience in creating super specialised, highly motivated teams and lean, optimised workflows and processes that Harshad is known best for. Harshad is known to be an astute problem solver and a brilliant negotiator with the ability to think on  his feet, while being meticulous and detailed in everything he undertakes. Among other things, he brings to the table the ability to create and build brands and bring about winning partnerships capable of handling whatever curve ball the market throws at them.
Book Now For SME Joinup's "Why's and How's of Investing in Startups" Event
SME Joinup's "Why's and How's of Investing in Startups" addresses the business owners who have been curious about "startup investment" but have no clue of how to go about it.
This event will help them not only answer their doubts of process, pros and cons of investing in startups but also gives them a chance to network with other "wannabe investors" and some companies who are keen to raise funds.
Who should attend the event
Wannabe investors – CXOs, Business Owners, Senior professionals.
Startups looking to raise their Angel round and want to interact with Angel Investors.
Startups are changing the way we live, the way we spend. It would be a crime to call it a change, it is a Revolution! Right from an individual, to entrepreneurs to investors and even to governments, every damn body is chasing this small mouse called startup. Chase it when it is a mouse and enjoy when it becomes elephant! 
Register to get insights, learn from seasoned investors, network with other investors, meet new startups seeking funds and moreover get transparency about investing in startups India.
imagesource:angelinvestmentwork.net,money.cnn.com
Connect with Service Provider
Get connected within 24 hours to pre-screened, trustworthy and small business friendly service providers for Services in top Indian cities