The Advantages Of Using Modern Technologies In Web And Mobile App Development
Web and Mobile App development sector has grown multifolds in the recent years. The demand is ever increasing for them as each business is likely to have web or mobile app to reach out their customers globally.  Apart from brainstorming how your web and mobile app will function and what resources will be required, it is important to figure out which technology will serve your needs the best. There are multiple web & mobile app technologies that are widely used for a specific platform or for cross-platform app development. 
iAssureIT utilizes modern technology when it comes to your web and mobile app development which benefits businesses in a huge way. Hence; it is important to keep our eyes open and our minds alert as the technology changes.
Advantages Of Using Cutting-edge Technologies in Web And Mobile App Development
1.By Default Your App Are On Real-time 
Lately, companies like Twitter and Facebook have been moving toward a real-time web.The problem is, creating real-time web applications is tricky. Or at least, it was. Meteor has real-time built into its core though. When the database is updated, the data in your templates is updated. When a user clicks a button or submits a form, the action occurs immediately. In the vast majority of cases, this doesn't even require any extra effort. You build a web application as you normally would and, out of the box, it just happens to be real-time.
2.Working On Cross-Platform Technology Like MeteorJS
With features like real time development and ease of use for developers and users, Meteor.js is certainly the development framework of the future. Also, being a part of JavaScript family, the programming language of future, it makes Meteor.js's path more clear.
Having used cutting-edge technology like Meteorjs gives an ability to deploy single source code on Web, Android & iOS. Hence; saving the

development cost up to 50%

. 
3.It Makes It Easy To Develop In One Language
The most frustrating being a web developer is, they need to think and develop the app thinking about back-end, front end , database and millions of other details. Meteor simplifies this task by reducing the scope of what you need to consider letting you build and manage the front end, back-end and database with nothing but JavaScript.
4.You Remain Ahead Of Technology 
Like said earlier, the web is turning into a real-time environment however; the shift won't happen purely based on the actions of the big companies with the big budgets. Hence; the shift only happens as technology like MeteorJS becomes available. This let iAssureIT developers to make real-time applications quickly and easily. Meteor is among the first wave of the latest technology which comes equipped with all in one approach hence; it is surely going to make it a big player in the coming years.
5.Blend Of Performance & High-Security
Meteor is the simplest possible, yet fully-powered technology entered into modern JavaScript development.  Meteor can help you get an MVP built quickly, and the framework has the ambition to allow iAssure IT developers to scale up business apps well beyond MVP-stage.
It has one framework hence; the secure code runs in a trusted environment. Therefore; you'll be confident in the security of a one page website developed with Meteor.
6.Enhanced Customer Experience
Using modern technology for your web & mobile app development will keep your business can keep the communication lines open 24*7 via your app and curb the need to have twenty four hours a day call center to receive queries from your customers . They will then able to access companies services with much greater ease . Using latest technology will let your app highlight all special events and upcoming sales by sending them periodic updates.
7.Faster Development & Quick Turnaround Time
Startups are mostly looking to develop lean products which are quick to develop and can be test marketed equally quickly. iAssureIT team works on latest technology like Meteor.js providing solutions which is best suited for lean startups. They can create smaller product and test market it, in a short span of time.
You Need An Expert Web And Mobile App Development Company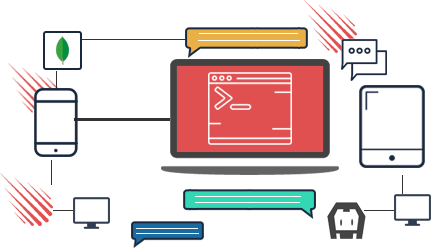 iAssureIT is a leading web & mobile application development company. Experts in web and mobile app development, our company develops custom mobile apps for any display, platform, browser or device. From mobile website design to cloud server management, we can help your organization, today!!
Learn more about

our services

or factors that determine web and mobile app cost.

Save 50% On Your WEB & MOBILE App Development
Connect with Service Provider
Get connected within 24 hours to pre-screened, trustworthy and small business friendly service providers for Services in top Indian cities