Accounts Outsourcing Gives Your Business An Edge Over Others In Enhancing Productivity
To remain competitive in an increasingly competitive world, businesses must boost operational efficiency wherever possible. Sooner or later, any company not operating efficiently will be out of business. Entrepreneurs are talented and this let them think that they can do it all. This mindset can really stall the growth of the business. Hiring accounts outsourcing, entrepreneurs gets more time to focus on generating revenue.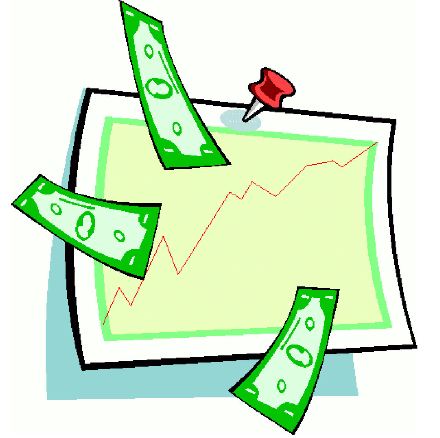 image source:cliparts
Whether you are a small business owner, solo entrepreneur, or just a hard working person trying to get more done in less time, you can maximize your productivity by Accountx Outsourcing.  
If your firm's productivity is less than expected, there are more ways than ever to improve….Including cloud computing, reducing paperwork by automating tasks, and remote working. However; amongst many Accounts Outsourcing is one of the most outsourced function today.
As entrepreneurs become more and more successful, they begin to spend more time on sales and operations, leaving behind some of the other hats they used to wear, allowing them to gather dust.  The accounting hat, unfortunately, commonly becomes one of these dusty hats. Accounting is tedious, and requires detailed information as well as a fair level of training and research.
For all of the entrepreneurs out there who see their accounting hat gathering dust…
Read out what happens when you to Outsource Accounting:

1.Delegating tasks to other
One of the most important lessons that people need to learn when running a company, is learning how to delegate. It sounds counterintuitive, but it's true – as you attain more responsibility in your career, you need to learn to get better at surrendering control.
You can't do everything yourself, and you can't micromanage every single step of every single work process. What are you doing in your daily life that could be delegated to someone else?
Delegating doesn't have to mean "hiring help." It can also be a simple matter of asking other people to do tasks that they can do more efficiently than you.
2.Value your time by hiring accounts outsourcing company like TCF
There's an old saying in business, "You have to spend money to make money." In the same way, in your personal productivity, you sometimes need to spend money to save time; as long as the time you gain is more valuable than the money you spent). Think about the value of your time.
To free up more of your time, it might be worth hiring Account Outsourcing company like TCF to ensure that your books are streamlined. Think about the value of your time. Isn't it worth paying someone than just mendling with the headache of accounting wasting your valuable time over it.  Many people undervalue their time, and end up wasting time on unproductive tasks that they don't even enjoy doing.
3.Lowers the costs is where it all begins
Many of the individuals or companies that provide outsourcing services are able to do the work for considerably less money, as they don't have to provide benefits to their workers, and have fewer overhead expenses to worry about. Giving your accounts outsourcing work to a company like TCF will let you focus on other business issues while having the details taken care of by outside experts.
4.Peace of mind
TCF clients frequently provide feedback, and says that they experience peace of mind when it comes to their accounting. They can focus on running their business because they know they don't have to worry about their books. In most cases, we are handling their bookkeeping, payroll, as well as their financial reporting.
Receiving a financial report at the end of a month, without having to put more than several minutes into it, is relief for our clients.  Having someone to review these reports with you, and discuss how it applies to your business, is even more satisfying.
Accounts Outsourcing services can free up a lot of time, and reduce some of that unneeded stress your business places on your shoulders.
5.Outsourcing Accounting Services is Affordable
It make sense to outsource accounting services as not only it comes with a peace of mind, but it is cost effective as well. Initially, there were less of outsourcing services, however with the changing of time, it has evolved into providing several benefits to the business. Accounts Outsourcing services offered by TCF comes equipped with several benefits and that too at affordable cost.
Why Do Businesses Prefer Outsourcing Their Accounting to TCF?
Some reasons include:
Lack of bookkeeping processes & procedures

Inaccurate or late financial reporting

Inability to forecast or budget

Poor or non-existent accounting technology integrations

Personnel churn, lack of internal expertise and even errors
How TCF Will Be Helpful In Enhancing Your Business Productivity?
Accounting/Bookkeeping is their forte.
Save upto 50% of your accounting costs

Grow your business

No staffing worries

Bookkeeping and tax returns at one place

No more training new accountants
TCF is the largest and most experienced outsourced bookkeeping and controller services company in the country.
For over 23 years, TCF along with its affiliates has acted as a powerful business ally for various individual and corporate clients. TCF's service is focused on reduction in expenses, improvement in financial performance and securing every possible tax advantage.
How you boost productivity…
You get dedicated full timer accounting expert

Expertise in accounting and tax preparation software

Quick turnaround time

Secure and complete transparency
The teams employed by TCF take care of every problem at a granular level for the client. Their involvement goes much deeper than issues realized during the course of their engagement transactions. Their reputation for seamless services and have earned a solid trust of their clients.
TCF Consulting Services (I) Pvt. Ltd. regularly assists its clients on issues regarding business setup, finance & accounting, taxation and compliance. They strive to provide effective and efficient services for every client, whether the client is a small business or a multinational corporation. Many of our clients started with us as businesses in emerging industries and stayed with us as they grew into market leaders.
Image source:http://www.infinitdatum.com
Connect with Service Provider
Get connected within 24 hours to pre-screened, trustworthy and small business friendly service providers for Services in top Indian cities