7 Reasons To Dump Your Traditional HR practices and Move To HRMS Cloud
When should a business consider overhauling or changing its traditional HR practice? This one question has been haunting business managers and leaders since decades. Often times, it has been witnessed that businesses reaches a crisis-point before making any decision pertaining to move their existing HR practice to HRMS Cloud
Whilst business leaders and managers toil hard to tackle this dilemma, often HR department has to endure from extensive pressure in this quest. Further, delays in HR and inaccuracies in salary computations are sure to irk employees. In fact, inconsistencies or redundancies is cited as one of the common reasons leading to unhappy and disgruntled employees.
Below Are

The Causes

That Tells You Loud & Clear That Your Traditional HR Practices Are No Good
1.   HR Practice Has Become A Vicious Cycle 
With every payday comes the cumbersome task and responsibility of browsing through tons of spreadsheets or muster for your HR personnel.
Also, if your HR folks are constantly undertaking the tiring task of keying in data manually, which often eats up hours followed by manual computations of salaries and benefits on some legacy or standalone calculator, it is time to mull over arming your HR crew with an automated and cloud based HRMS software.
Does it ring any bells?
Amidst all this disarray, is your HR department is often failing in meeting the deadlines for filing employee taxes and returns along with all the reports? In addition, pleading over the telephone with the concerned tax department is failing to yield any positive outcomes. Is your business incurring penalties for late payments?
Further, when employees run after the HR department for tax details, payslips, payroll blunders, etc., it is bound to exert pressure on the department. If your human resources department always finds itself stuck in clearing inconsistencies from the previous month's payroll while still processing the next payday, it is an alarming sign to change the way you have been managing payroll or using the system.
2.   There Are New Painpoints  
Though organic growth and development is an excellent virtue for any business, note that it increases the odds of a business to outgrow on existing business systems and procedures.
For example, you might need to hire more employees during a peak business season. Here, besides hiring new people, there may also arise the need to form a new team in your HR department.
Now the question remains, can it cope with the burgeoning HR management needs? Lack of a scalable HRMS software could land your business in hot waters.
A scalable and feature-rich cloud based HRMS solution can address all the growing payroll needs for a business. In addition, the solution would ensure that you do not pay additionally for features or modules that you don't need for your business.
3.    Same Old Story
Is your human resource department leashed to single desktop machine for accessing a standalone HR system? Do your HR people lack the convenience of accessing the system on the go from their smartphones, tablets, etc.? Is your HR department spending tons of hours to export, import and email payroll and employee data?
If yes, then you ought to consider equipping your HR department with a mobile and HRMS cloud payroll software that allows them to access key HR and payroll data on the fly.
4.   Compliance All Mess
Considering the pace at which the government is making amendments in employment laws and regulations, it has become important for HR departments to be on their toes.
Nevertheless, keeping abreast with the ever-changing statutory compliances pertaining to employment and taxations is often a dreadful thing for any organization especially for its human resources department.
Is your business suffering from compliance problems? If yes, then it is a big sign you ought to invest in some good HRMS on cloud software in India to stay safe from compliance related penalties.
Maintaining HR tasks on a routine basis is undoubtedly a tedious task if executed manually or on some entry-level traditional HR software. This includes processing payroll, filing tax returns, tax deductions, time/attendance management etc.
Fortunately, with the advancement of technology, you have cloud based HRMS software from Interbiz Solutions LLP to take care of all your complex human resource processes.
This blog will discuss about Top 7 Reasons to ditch your traditional payroll methods and switch to

HRMS on Cloud.
1.  Unmatched Mobility
Interbiz Solutions LLP's Cloud based HCM software facilitates easy and instant access to critical HR data from anywhere, anytime and any device. This renders amazing flexibility to HR managers and personnel while on the run. In addition, employee self service feature allows employees to update and maintain their personal details so that you don't have to do so, helping you save a great deal of time and resource.
2.    Takes Load Off Your HR Staff
With everything being stored securely on cloud, you don't have to install expensive hardware or set-up on-premise systems thus, freeing up your IT personnel. Eureka! No installation means zero maintenance costs as well. Talking about software upgrades and updates, you don't have to fret about these either, as updates are automatically triggered from cloud servers saving your IT crew from the pains of manual updating.
3.    Real Time Data On Hand
Current and real-time data is something that is crucial for HR managers and senior personnel to lay their hands on. This helps them get a comprehensive picture of how their HR crew is performing. With a traditional HR software, it becomes difficult to get this data as and when required. Nevertheless, with a unified cloud based HRMS solution, you get instant access to real-time data 24×7.
4.   Statutory Compliance
HR undeniably is a complex process, since it is regulated by numerous regulations and rules. It is important to remunerate your workforce accurately complying with various tax regulations. A cloud based HRMS solution can help you do that effortlessly, since the software is upgraded with new regulations and rules automatically.
5.   Automation
One of the biggest advantages of cloud based payroll solution offered by Interbiz Solutions LLP is that it automates and simplifies core aspects of your payroll processing. For example, the software automates your entire payroll, tax and TDS calculations saving you big time from the hassles of laborious and manual calculations. Most importantly, you get to bid adieu to those annoying payroll redundancies and inaccuracies. Did I mention: error-free and seamless HR processing is here.
6.  Reliability
It is a daunting task to handle all your HR responsibilities for multiple locations and with multiple systems. If your data is scattered across multiple places and systems, it certainly would incur inaccuracies and inefficiencies. This won't be the case with cloud based HRMS solution from Interbiz Solutions LLP, because you get a single and unified platform to take care of all your payroll and HR operations leaving no room for errors and inconsistencies.
7.   Pocket Friendly
Since there is no need to install expensive hardware and set-ups, cloud-based payroll software becomes affordable and pocket-friendly. Start-ups and SMEs too can enjoy the benefits of cloud based HRMS solutions offered Interbiz Solutions LLP without bombing their budgets.
Finding The Perfect Cloud Based HRMS Soulmate
Every start-up and SME longs for a common goal i.e., a flaming desire to be efficient and agile in almost everything it does. This is because agility and improved efficiency help a business reap in more profits and drives growth.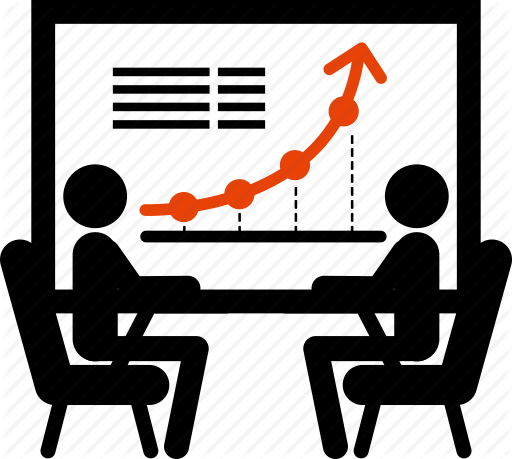 That being said, most of the businesses today especially start-ups and SMBs do have room for improvement in almost every department and without any second thoughts, this includes human resource department.
If you find yourself walking through piles of spreadsheets doing manual HR calculations, it is high time that you ditch your traditional HR practice and switch to cloud based HRMS solution now. Intuitive, agile and seamless HR is just around the corner. Did I mention 'a stitch in time saves NINE' …!
Connect with Service Provider
Get connected within 24 hours to pre-screened, trustworthy and small business friendly service providers for Services in top Indian cities