5 Website Design & Development Outsourcing Firms Shortlisted In India For Small Businesses
A quick Google search for Web Design Firm turns up over 30 million results! Clearly, not every web design agency, website developer, Internet marketer, or custom developer will be a good fit for every business owner in need of a website, nor the other way around. So, how on earth are you supposed to narrow the field and ultimately pick the right one for you?
image source:ncbglobal.in
As a business owner, the home work you need to do while choosing website design and development outsourcing firm:
Pay attention to how much they ask you about YOUR BUSINESS. How else can they design a site that reflects you, your brand, and your business, unless they spend time to get to know you?

Look at websites they've designed to see if you like their style. Is there a certain feel to ALL their sites, or are they flexible in their designs?

Ask them if they did the actual graphic and layout design of the site, or if they just did the programming.

Do they have a structured, systematic planning process that leads you through the design phase, and if will they document all the discussions and decisions?

Ask them what they know about Internet marketing and search engine optimization. Be sure that they're creating a site for you that meets your larger marketing and business goals. 

Ask them how they bill you. Will they invoice you monthly, or when certain milestones are reached? Do you have to make deposits?

Pay attention to whether they'll try to stick within your budget, or whether they keep suggesting new add-ons that increase to the cost of your site. Remember, designers aren't responsible for your budget — you are.

Talk to some of their current and recent clients, to see how smooth the process was. 

Ask them whether they will maintain your site after the initial design, and how much they'll charge for that. 

Make sure that your contract states that you own the copyright to the entire website 

You have got to enjoy talking and working with them. Do you LIKE the designer? Do you believe they'll act ethically? Do you enjoy speaking with them? 
Learn About How The Below Mentioned Shortlisted Outsourcing Business Valuation Firms Could Be The Best For Your Small Businesses….SME Networks will help you find the business valuation firm that fits you best.
  RS Squarz – Pune
Since its inception, in the year 2015, RSSquarz has been providing strategic insights in their own business domain on what lies ahead and how they should stand up in this wave of digital disruption. RSSquarz has a unique blend of Gen X and Gen Y employees. The expertise of Gen Y and energy of Gen X resources synergies to give us best outcomes. 
Their specialties are: Website designing, Website development, Mobile apps, Digital marketing, Custom enterprise solution and Web app development.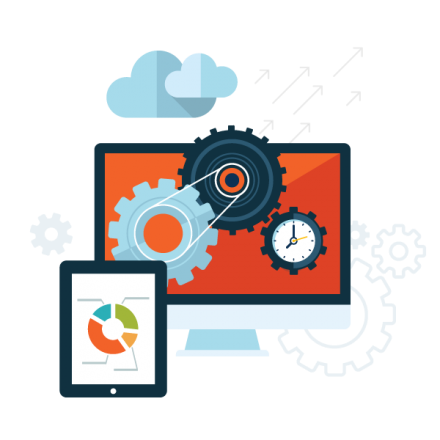 image source:adityachougale.com
Meet the core team of RS Squarz
Swapnil Shinde is Managing Director at RS Squarz. He provided a pipeline of hundreds of deals through investment partners. Managed implementation of marketing within the company to engage, track and execute deals
Established massive networking opportunities for firm to raise capital, source deals and find debt placement through personal relationships around the world.
Nimish Jain is a Business Developer at RS Squarz. His responsibilities includes maintaining deepened ties with current clients through relationship building strategie. Increased business with new clients by creating customized marketing plans based on market data. Created the local company's Facebook page in accordance with national headquarter guidelines 
Aditya Pathak is a Digital marketing expert at RS Squarz. His responsibilities include like forging relationships with potential clients in order to integrate partner products. Lead the execution of brand digital campaigns, strategies and advertising programs. Create and implement paid search display and re-marketing campaigns for customers. Work with marketing team to plan and deploy digital media projects.
RSS Squarz offers specialized services:
Corporate website design
CMS Based Website Development: They work with third party CMS Software like WordPress, Joomla, Drupal and others.

 Website Maintenance : A Well updated website attracts more visitors and also helps to gather repeat visitors. The secret of successful digital strategy is that the website requires constant updates, revision of content and latest blogs from that industry.

Website Redesign : If your current website is not generating the leads/sales you should really thing of redesigning your website. We assist you in understanding why there is requirement for redesigning your website.
The redesigned website will have:
Fast loading of home page

Clear Navigation

Compatible to all resolutions and browsers

SEO Friendly

It should be compatible to Web2.0 technology
Mobile app development
Android app development

iPhone app development

iPad app development

Cross platform app development
Working with RS Squarz you get:
An experienced Android Development team

Time Bound Delivery of Projects

Bug Free Development
Web application development
RSsquarz's team is characterized by a uniquely strong combination of knowledge and experience in multiple web development languages and across multiple platforms. 
System Integration 

Customer Relationship Management

Cloud integration Services
Digital Marketing
Search engine optimization

Email marketing

Social media marketing
 Dalyma IT Solutions- Haryana
Founded in the year 2012,  D-ályma enables high performance and delivery for our clients using their industry insights based on the experience of the founders in various domains and technologies. They are not only solutions providers but also experienced consultants with many years of industry experience.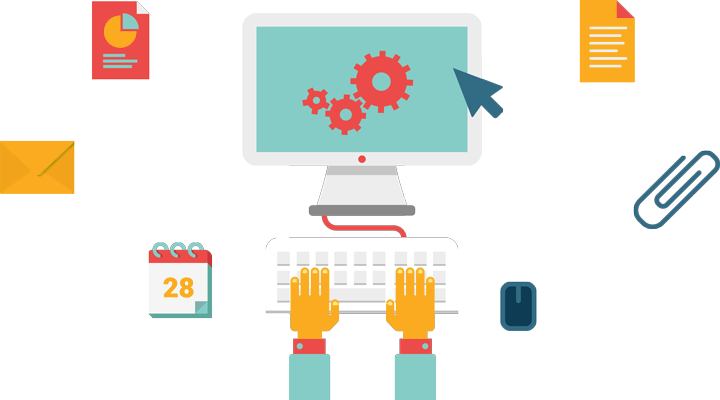 image source:adityachougale.com
D-ályma is engaged in the business of providing IT services viz :
1. End to End Project Management
2. Consultancy Services
3. Web Development & Services (SEO, SEM, Social Media Marketing, Digital Marketing and branding)
4. Web & Mobile Apps (ERP, Android, iOS, Ecommerce, Mcommerce, FaceBook etc.)
5. Product Engineering services
Their specialties are: Consulting, Web based products and services, Ecommerce solutions, ERP, Mobile Apps, SEO/SEM, Digital and social media marketing.
Rishi Pujara is a Founder of Dalyma IT Solutions. He is a seasoned technocrat, working on technologies creating new products, writing software since I was 16 years old. Started D-ályma IT Solutions with a belief that there is always room for growth in any business no matter which stage of technology or automation.
Dalyma IT Solutions specializes in services like:
Website development
Their web designers go that extra mile to do the brain storming with you, and understand exactly what your needs are.

They make sure that you are involved at each step of designing the website, making the whole process easier and more efficient than it's ever been

They work together with you to understand the results that you expect from your company's website, the audience that you wish to target, and the budget that you shall be working on.

They then design the website around these needs, making sure that the end product is not just an attractive website, but one that actually delivers results. 
Mobile apps
The team puts great care into evaluating your needs,selecting the right technology, building the infrastructure, and ensuring a smooth implementation.

Their proven project management skills and technology expertise are packaged with sensible schedule and pricing guarantees that make D-ályma unique in the industry.

Their signature D-ályma frameworks enable to rapidly develop and deploy applications for customers, and our pragmatic fixed-price project costs ensure quality, cost-efficient solutions -On Budget. On Time. Every Time.
image source:sntsolutions.com
Ecommerce Solutions
Their proven project management skills and technology expertise are packaged with sensible schedule and pricing guarantees that make D-ályma unique in the industry.

Their agility and commitment enables us to rapidly develop and deploy applications for our clients, and ourpragmatic fixed-price project cost ensures quality, cost-efficient solutions.

Their reusable and customizable component based solutions offer a modular approach to eCommerce, significantly reduces the risk normally associated with launching a new site.
  Technicious – Kolhapur

Founded in the year 2015,  Technicious is a Lean, Dynamic & Agile System Integrator & IT Consultancy Organization. They believe in accessibility of Technology for all and strive hard to deliver value oriented Software product & services to business of all sizes.
Their specialties are: Application Development & Maintanence, Cloud based Web Apps Development, Django CMS & MVC, Python, Java Development, PHP, Asp.net, Customer ERP , Ecommerce, Opencart Development, CMS(Drupal, Joomla), UI Dev- Bootstrap, HTML5, Angular JS, Mobile App Development
Sabareesan Sankaran is CEO and Co-founder of Technicious. He is a senior Consultant with 14+ years of experience and strong expertise in IT and Telecom Domain. He has managed and delivered E2E Transformation solutions for major Telcos in Europe, India and North America. His key participation and contribution in proactive RFP and establishing roadmaps for rationalization and Transformation. Recieved TechMahindra ACER 2016 award 
He is expert in creating designs that considers practical aspects of business process challenges, KPI's, IT Operations challenges and adhering to Architectural vision and design standards.
Amar Kanshetti is a Business Analyst at Technicious. With exceptional record of delivering cost effective, high
performance technology solutions to meet challenging business demands. Extensive qualifications in all
facets of information systems methodology from conceptual design through documentation,
implementation, user training, quality review, and enhancement. 
Technicious specializes in services like:
Web application development
Simplify Technology aspects for our clients and delivery faster business value.

Development team comprises of experienced resources with skill-sets of asp.net, php, Java & Python which empowers us with the capability of evaluating various platforms and open source applications in the market to recommend the best to your clients.

They deliver on the basis of need based strategy using either waterfall or agile delivery practices. We can create web applications architecture as per the customer requirements.
Mobile application development
Niche technical pool of developers well equipped with latest skill sets to develop apps in IOS and Android.

They also specialize in mobile based responsive portals.

Their App development practice is not just limited to creating fancy UI's and ease of navigation but also equally focused on secure data storage and retrieval mechanism by using the right encryption methodologies.

They also specialize in integrating the App with on premise data base or cloud based Database and we provide mobile app testing services with all our development packages to ensure client's need of goto market is very well taken care of.
  Collaborating Minds – New Delhi
Since its inception in 2009, Collaborating Minds' is an Internet visibility optimization company that provides niche content, web designing, application development, software development, optimized content writing, and Internet marketing services like Search Engine Optimization (SEO), Search Engine Marketing (SEM), Social Media Optimization (SMO) and Online Reputation Management (ORM).
Their team of skilled, experienced copywriters can create content showcasing products and services that you offer using our expertise. They provide Search Engine Optimization which ranks well on search engines without compromising readability or quality.
Pinky Verma is Digital Marketing head at Collaborating Minds. She is highly self-motivated and goal-oriented professional committed to pursuing a long-term career in Search Engine Optimization (SEO). With 8+ years track record (in SEO and SEM, Adwords) demonstrating strong analytical and problem solving skills and ability to follow through with projects.
Parminder Kaur is a Head business development with Collaborating Minds. With over 11 years of experience; her responsibilities include; Identification & Development of existing as well as new clients in infrastructure sector. Preparation of presentation and brochures for end to end client meetings. Preparation of Expression of interests and proposals for various public and private clients. Maintain a database of all prospective and existing clients. Identify partners for strategic alliances / joint ventures
Responsive web development
image source:collaborating minds
Visual impact: A well designed website is ultimately meant to appeal to you.
Better user experience: Web development includes designing the user interface. Since your website speaks for you, it is important that your users likes it and finds it easy to use.
Easy navigation: Ensuring a smooth sailing on your website is not just for the user's benefit. You need a good navigation system that guides them to where you want them!
Information: Websites pack a lot of information, for both you and your user. A good design can not just make it easier for you to collate data.
Aiding SEO: Web design is also a crucial part of SEO. Your website has tools and codes that search engines look for. So, your SEO has to start from right here
Email Marketing
image source:collaboratingminds.net
Their team will work with you to develop the best strategy that will work with the defined target audiences and they will establish their information needs.

Their team is ready to design, build and supply an email template for communication with your audience as well manage entirely your email marketing campaign to lead to dramatic shifts in your sales and profitability.

Their  innovative designs and solutions that meet compliance and improve email deliverability.

Their professional designers will bring your message to life and increase your target audience engagement with your brand.

Working with their team will give you the possibility to receive granular reporting on the key aspects of your campaign such as who clicked through your email to your site, where they clicked and who converted.
 Social Media Marketing
They offer professional digital marketing services that help websites increase organic search drastically and compete for 1st page rankings of highly competitive keywords.

They run an effective targeted campaign.

They create your online identity.

They ensure your brand remains relatable

Achieve more optimum listings on search engines.

Create a vibrant and engaging social media platform.

Design and manage their entire web presence –– from designing their website to handling their online PR.

Create multiple channels for marketing –– from emails to social media.

Design innovative, informative and cutting-edge creatives, like brochures, display stands, emails and website design.
  RedWeb Design -Bengaluru
Red Web Design is a Web design company and website development services firm based in India. They started Operations in 2004 having a team of 120 highly talented professional from 7 years experience in field of Web development, Analysis, Design and in providing Consultancy Services. They are excelled with our intelligence and skills to provide customers a creative websites as per their requirement and proving to serve better to be successful across the world. They work on SEO, JOOMLA, DRUPAL, SILVERSTRIPE, WORDPRESS, PHP, MYSQL, HTML, JAVASCRIPT, DESIGN, WEB HOSTING ETC..
Meet the core team of Red Web Design
Steve Smith is Global business head with Red Web Design. His work responsibilities include acquiring New Clients, Managing the Key Accounts.
Jomiya Anna Mangalnath is a Business development manager at Red Web Design.
RedWeb Designs specializes in:
Website designing
Website designing plays a vital role, similar to that of advertisements. Your customers get impressed by seeing your product and services which is displayed beautifully and creatively. Also, a good design compels your website visitors to explore your website further and much deeper.
Custom website and applications
Web portals
Flash websites
Ecommerce websites
SME Networks have shortlisted "Website Design & Development Outsourcing Companies" as a reference; as they found to be employing well- qualified professionals and these companies comes equipped with top preference.
The details provided will only be used to update you regularly with details of our services.
Sign up our mailing list for more information.
Image source:www.skilledup.com,www.upwork.com
Connect with Service Provider
Get connected within 24 hours to pre-screened, trustworthy and small business friendly service providers for Services in top Indian cities